​ ​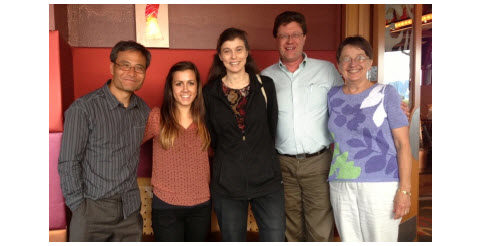 Former Western Washington Regional Dean, Ki Shin, with TRUST Scholar Megan Penna
and preceptors Margaret Burden (Lynden), John Gunningham (Birch Bay) and Berdi Safford (Ferndale).
---
Western Washington Introduction
Western Washington encompasses the part of Washington State west of the Cascade Mountains, from Lynden/Birch Bay at the Canadian border to Vancouver at the Oregon border.  This region accounts for the majority of Washington State residents; the Western Washington WWAMI region excludes the greater Seattle area.
The mountains-to-the-sea region offers unique learning opportunities in both urban and rural communities.  Even in the rural communities, however, for those with a need for concerts, theatre, shopping or other urban-esque activities, the urban areas are often only a few hours away.
Office Activities
The Western Washington WWAMI Regional Office in Montesano, WA, offers a variety of support services:
Serves as a liaison between the University of Washington School of Medicine Seattle campus and the medical education communities spanning the length of the I-5 corridor from Lynden to Vancouver and from the coast to the Cascades.
Develops relationships with local physicians who are interested in teaching medical students.
Assists current teaching sites with administrative issues such as onboarding requirements for medical student clerkships and housing needs for medical students.
Strengthens relationships with local physicians to support the practice of rural medicine by developing new clerkship and elective opportunities in a variety of specialties.

Oversees the Western Washington WRITE (WWAMI Rural Integrated Training Experience) program and the Olympia LIC (longitudinal integrated clerkship) pilot project.
Clerkship Opportunities
3rd and 4th year clerkships are offered throughout Western Washington. For Department information, please visit 3rd Year Student Resources and 4th Year Student Resources.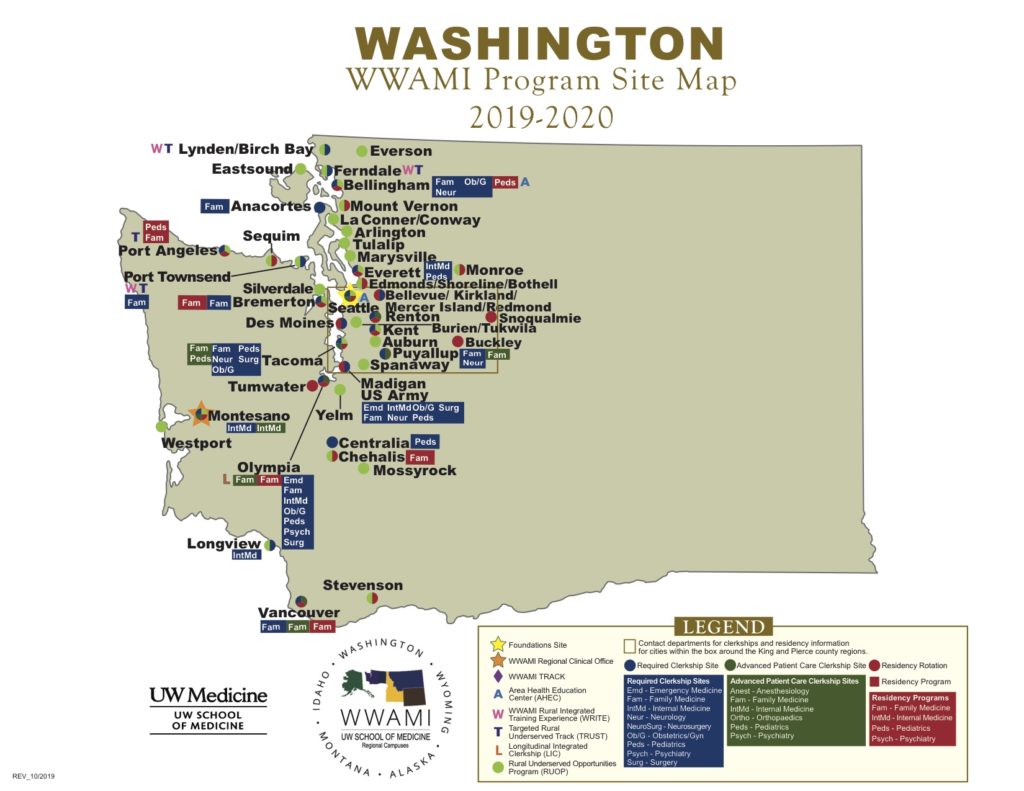 Olympia LIC (Longitudinal Integrated Clerkship)
The Olympia LIC is a new and innovative pilot program. It offers medical students an extensive 12 month integrated clerkship in Olympia, Washington, which includes all 3rd year required clerkships, plus two additional 4th year required clerkships, Neurology and Emergency Medicine.
The basic scheduling for the Olympia LIC is designed to rotate students between inpatient hospital care (primarily at Providence St. Peter Hospital) and outpatient care clinics, alternating every two to three weeks. Many of the preceptors are University of Washington School of Medicine alumnae.
This clerkship is geared to students who are interested in primary care as it provides a unique opportunity to follow several of the same patients over a twelve month period.
WRITE
The WRITE Program is a clinical medical education program developed by the University of Washington School of Medicine as a means to help meet the need for rural primary care physicians in the WWAMI region. The success of this unique program is due to the integration of community involvement, continuity of experience and a proven curriculum. A detailed description of this program can be found in the WRITE manual . The Western Washington sites are Birch Bay / Lynden, Ferndale, Port Angeles, and Port Townsend.  They are all TRUST sites; we currently do not have any non-TRUST WRITE sites.
WWAMI Regional Medical School Information
For more information about WWAMI, please visit our medical school page.
​Contact Information​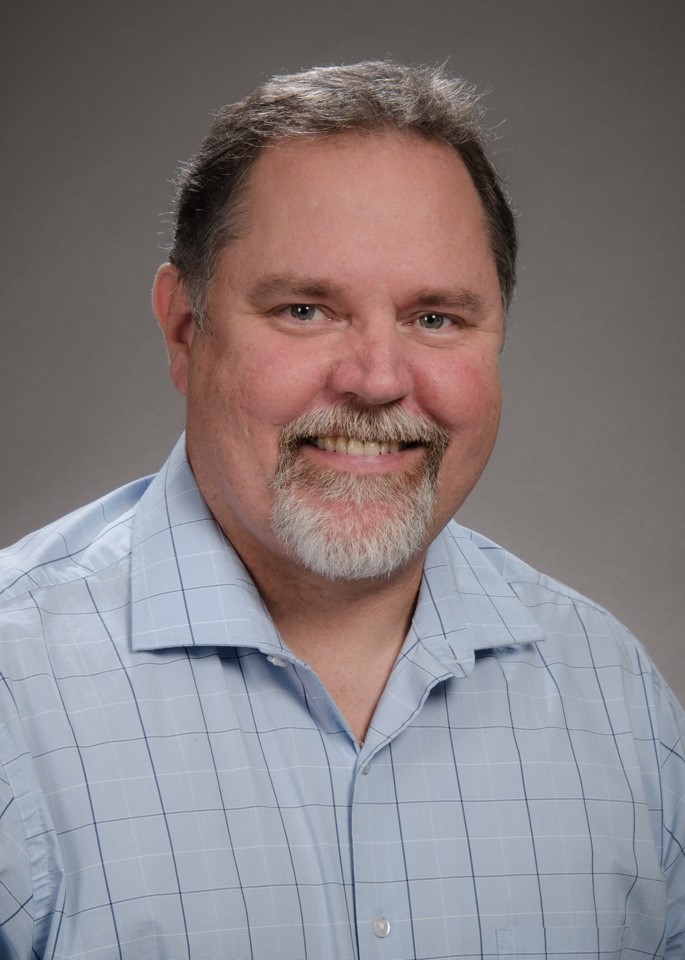 ​Devin Sawyer, MD
Assistant Clinical Dean, Western Washington WWAMI
torin@uw.edu
360.481.8427
360.249.0546 (fax)
Administrator, Program Operations
Michelle Pelt
peltm@uw.edu
360.249.0823
360.249.0546 (fax)
Address
Western Washington WWAMI Regional Office
112 East Broadway Avenue
Montesano, WA 98563
​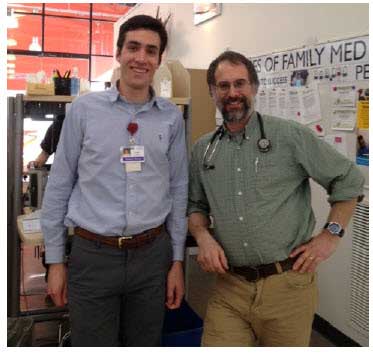 Western WA WWAMI TRUST Scholar Louis Paolella and Robert Epstein, M.D. from North Olympic Healthcare Network of Port Angeles​​