​​​​​​​​​​​​​​​​​​​​​​​​​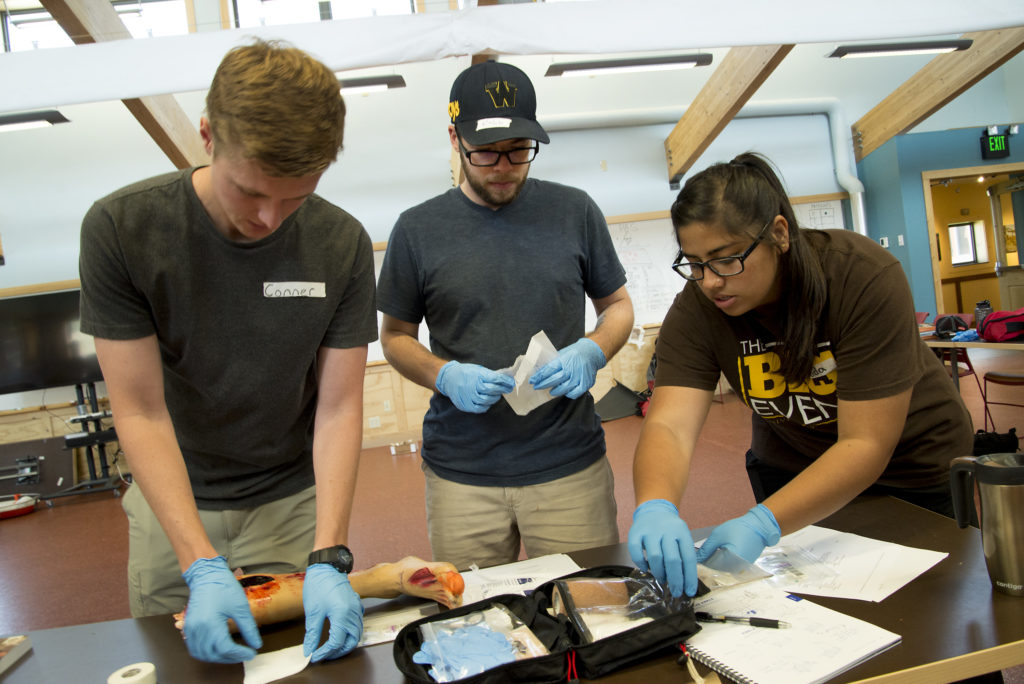 Introduction
Wyoming offers a variety of quality learning opportunities in rural and community practices throughout the state. Your Wyoming experience can bring new friendships, excellent recreational activities, and a chance to work and learn in some of the friendliest places in the West!
Clerkship Opportunities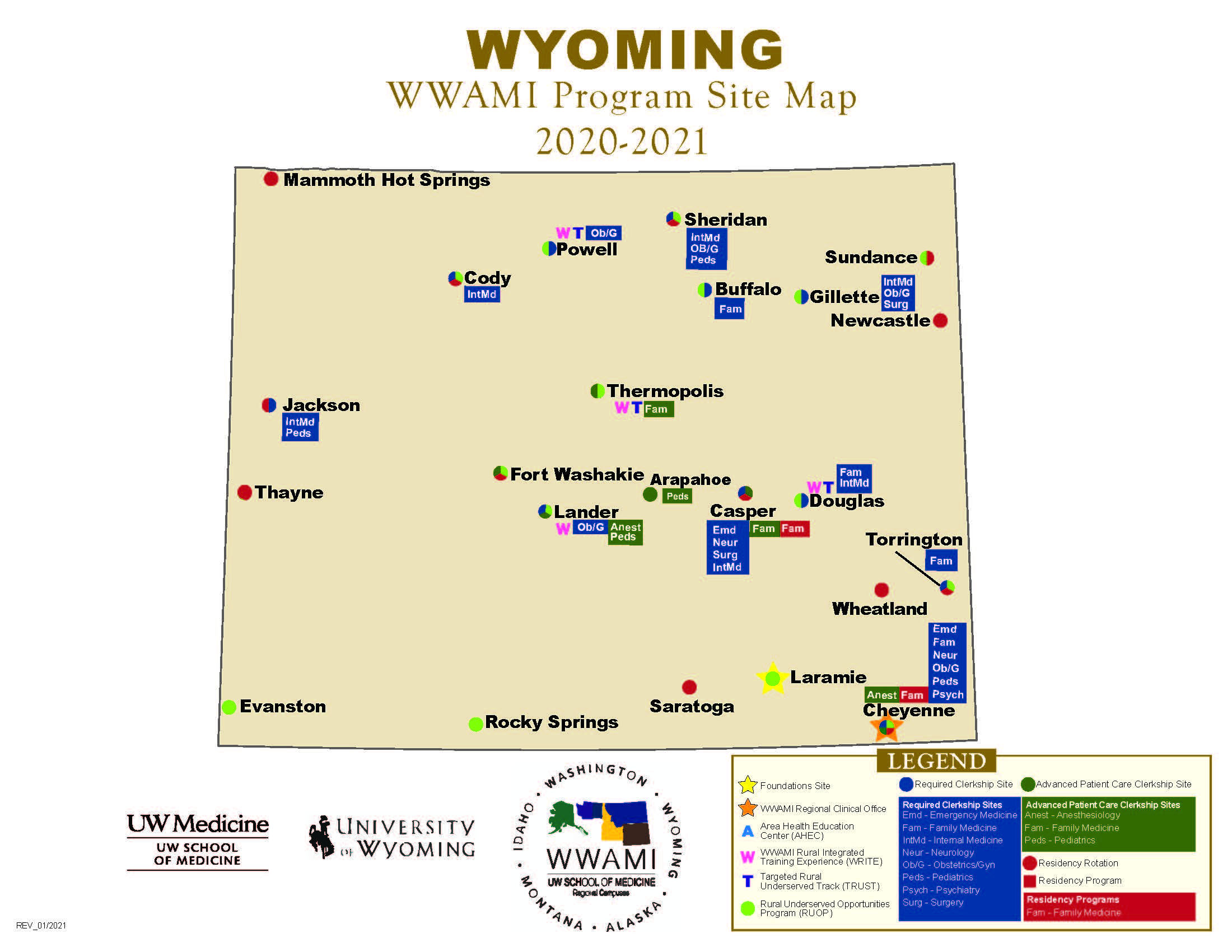 TRUST (Targeted Rural Underserved Track)
The Targeted Rural Underserved Track (TRUST) curriculum is a longitudinal medical school experience in rural and small city underserved communities, with a goal to produce physicians committed to practice in the underserved areas of Wyoming and the WWAMI region. With admission through an acceptance process, TRUST students are linked to their rural/underserved communities and with existing UW courses and programs, such as the Underserved Pathway, Rural and Underserved Opportunities Program (RUOP), and the 5-6 month WWAMI Rural Integrated Training Program (WRITE). The TRUST program promotes and supports student interest in rural/underserved health workforce training.​ Go to the TRUST website for more information.
​WRITE
WRITE, a longitudinally integrated clerkship program that occurs in the first clinical year, was developed by the University of Washington School of Medicine as a means to help meet the need for rural primary care physicians in the WWAMI region. The success of this unique program is due to the integration of community involvement, continuity of experience and a proven curriculum. A detailed description of this program can be found at the website. WRITE locations:​
​​Reports and Resources
State Fact Sheet (coming soon)
State Report (coming soon)
Contact Information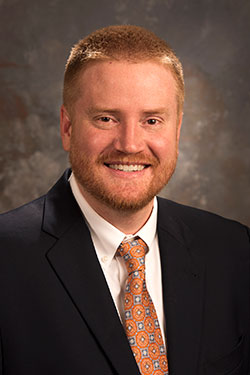 ​Brant Schumaker, Ph.D.
​Assistant Dean, Foundations Phase
Wyoming WWAMI Director, WWAMI Medical Education Program
bschumak@uwyo.edu
John Willford
Assistant Director
willford@uwyo.edu
Natalia Brown
Program and Business Services Manager
ntugwell@uwyo.edu​
Tori Pauline Johnson
Office Associate
tjohns99@uwyo.edu​
​​​Address
University of Wyoming, Statistics Dept. 4238
1000 E. University Ave.
Laramie, WY 82071-4238
Robert Monger, M.D.
Assistant Clinical Dean, Wyoming WWAMI
monger@uw.edu
307.432.9264
Deb Dolph
Administrator-Program Operations, Assistant to Dr. Monger
debdolph@wyomed.org
​​Address ​ ​
Wyoming WWAMI Office
122 East 17th Street
Cheyenne, WY 82001​
Publishing Page Content In Right Rail