Office of Rural Programs
Welcome!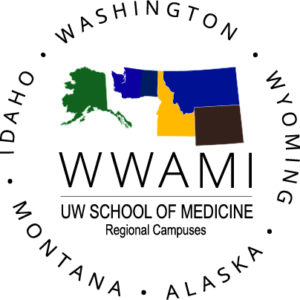 Office of Rural Programs (ORP) is a division of the UW School of Medicine Curriculum Office. Established in 2016, ORP unites the RUOP, TRUST, and WRITE programs under one leadership. Its aim is to develop rural training opportunities in the WWAMI region and advance the rural physician workforce through quality and innovative medical student training. Since its inception, ORP has added two new programs: WA Area Health Education Center (AHEC) and Olympia Longitudinal Integrated Clerkship (Olympia LIC).
To learn more about rural opportunities at the UW School of Medicine, contact us.
Rural Underserved Opportunities Program (RUOP)
RUOP is a four-week elective immersion experience in community medicine for students between their first and second years of medical school. RUOP provides students with an early exposure to the challenges and rewards of practicing primary care medicine in a rural or urban underserved setting.
Targeted Rural Underserved Track (TRUST)
TRUST trains University of Washington WWAMI medical students for careers working in underserved rural areas and underserved small cities of the WWAMI region.
WWAMI Rural Integrated Training Experience (WRITE)
WRITE offers selected third-year medical students a 21/24-week clinical education experience at a rural primary care teaching site. Throughout the WRITE clerkship, students experience a broad range of medical, pediatric, obstetric-gynecologic, and psychiatric problems. Emphasis is on the rural physician's roles and responsibilities to diagnose, treat, and manage most health problems on a longitudinal continuing basis while calling upon the health care resources of the community.
WA Area Health Education Center (AHEC) Program
The AHEC program works to improve the diversity, distribution, and quality of the healthcare workforce in Washington, Wyoming, Alaska, Montana, and Idaho. The WA AHEC Program office works in partnership with regional AHECs to develop programs that will bolster the healthcare workforce in rural and underserved areas.
Olympia Longitudinal Integrated Clerkship (Olympia LIC) 
The Olympia LIC is an 11-month longitudinal clerkship with an emphasis on community care and based in the small urban community of Olympia, Washington. A longitudinal integrated clerkship allows a student to experience multiple medical disciplines by combining all clinical rotations into one extended experience. This is opposed to a traditional clerkship that is specialty-focused, such as pediatrics, and usually lasts for a more discrete period of time, often six weeks.
Office of Rural Programs, UW School of Medicine, 1959 NE Pacific Street, Box 356340, Seattle, WA 98195
somrural@uw.edu; (206) 685-9497
© July 2022