What is the learning environment?
Throughout medical school, medical students learn in a variety of environments such as classrooms, small groups, testing sites, clinical skills workshops, primary care practicums, hospitals, and clinics. In addition to learning in a wide array of settings, learning takes place from a variety of teachers, including faculty, lecturers, instructors, physicians, residents, fellows, and fellow classmates. Regardless of the environment where a student is learning or who they are learning from, a learning environment should be physically safe, psychologically secure, beneficial to the student, and with an overall sense of encouragement for the student's learning. Additionally, evaluation of the learner should be fair, impartial, objective, and unbiased.
Learn more here: Introduction to the Learning Environment module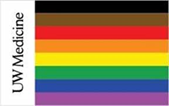 We acknowledge the land we occupy today as the traditional home of the Duwamish, Allied Tulalip, Muckleshoot, and Suquamish tribal nations. Without them, we would not have access to this working, teaching, and learning environment. We take the opportunity to thank the original caretakers of this land who are still here.
Director of the Learning Environment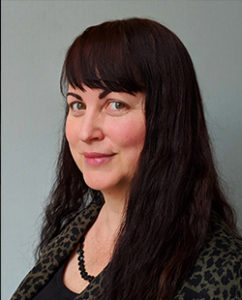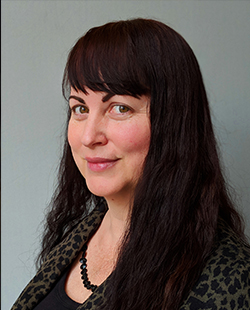 Melinda Frank (she/her/hers) joined Student Affairs as Director of the Learning Environment in 2018. She has a background in higher education (Ed.S.), bioethics (Erasmus Mundus master) and psychology (B.S.). She enjoys working with individuals from diverse backgrounds and strives to maximize student learning by supporting well-being and self-advocacy in an environment honoring dignity and respect. Her hobbies include international travel, live music, and spending time with loved ones, including her pet rabbit.
Program Operations Specialist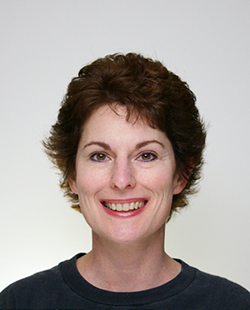 Karla Kelly (she/her/hers) joined the Learning Environment team as Program Operations Specialist in 2020. The program operations specialist position plays a key role in providing support for the promotion of a positive learning environment for students across WWAMI. As an alumna of the UW School of Medicine and staunch medical student advocate with experience in data and systems analysis, she brings a unique perspective and skill set to her role. Her hobbies include travel, reading, and spending time with her husband.
Student mistreatment policy
The University of Washington School of Medicine is committed to assuring a safe and supportive learning environment that reflects the institution's values: excellence, respect, integrity, compassion, altruism, and accountability in all endeavors. Diversity of ideas, perspectives and experiences are integral to our mission. All individuals in our UWSOM community are responsible for creating a welcoming and respectful environment where every person is valued and honored. Mistreatment of students by faculty, staff or peers at UWSOM is prohibited. This mistreatment includes incidents of humiliation; harassment or discrimination based on race, color, creed, religion, national origin, citizenship, sex, pregnancy, age, marital status, sexual orientation, gender identity or expression, genetic information, disability, or veteran status, socioeconomic status, political beliefs or affiliations, and geographic region; and the use of grading or other forms of assessment in a punitive manner.
–Reviewed and approved by the Faculty Council on Academic Affairs, March 8, 2018. Suzanne M. Allen, M.D., M.P.H., Vice Dean for Academic, Rural and Regional Affairs, March 8, 2018.
Expectations of teachers and learners are described more fully in the Policy on Professional Conduct.
Mistreatment includes the 16 behaviors listed below:
been publicly humiliated (as opposed to publicly embarrassed, which is not considered mistreatment)
been threatened with physical harm
been physically harmed
been required to perform personal services
been subjected to unwanted sexual advances
been asked to exchange sexual favors for grades or other rewards
been denied opportunities for training or rewards based on gender
been subjected to offensive sexist remarks/names
received lower evaluations or grades solely because of gender rather than performance
been denied opportunities for training or rewards based on race or ethnicity
been subjected to racially or ethnically offensive remarks/names
received lower evaluations or grades solely because of race or ethnicity rather than performance
been denied opportunities for training or rewards based on sexual orientation
been subjected to offensive remarks/names related to sexual orientation
received lower evaluations or grades solely because of sexual orientation rather than performance
been subjected to negative or offensive behavior(s) based on your personal beliefs or personal characteristics other than your gender, race/ethnicity, or sexual orientation
The list above is not comprehensive, and we invite students to share any serious concern about their learning environment.
Learning environment reporting process
If a student's safety or another individual's safety is at risk (physical or sexual assault, impaired physician, or any egregious situation), first call 9-1-1, visit the emergency room, or take other actions appropriate to the situation. Then, once safe, contact Dr. Gerald Tolbert, Assistant Dean for Student Support, at 619-549-2465 or via email (gtolbert@uw.edu).
Four reporting options
Students who wish to report mistreatment or a serious concern that doesn't require an immediate response are encouraged to do any or all of the following:
1. Report directly to Melinda Frank, Director of the Learning Environment, by email at mmfrank@uw.edu, by phone at 206.616.1816, or you may use this tool to make an appointment to meet with her in person, by phone, or via Zoom. Her office is located in T-559 of the Health Sciences Building (Seattle campus).
Melinda is the point person for any student with a concern about their learning environment or about any mistreatment experienced or witnessed. All UWSOM students, regardless of their year in the curriculum and regardless of where they are physically located, may contact the Director of the Learning Environment at any time.
2. Click here to report via the Learning Environment Reporting Tool (aLERT). This tool was created so that students and others can submit anonymous or self-identified feedback about any UWSOM learning environment, including the WWAMI Foundations sites and UW-affiliated clinical sites. You will be able to provide a description of your concern and indicate your follow-up preference. While you will have the option of reporting completely anonymously, it is preferable if you identify yourself so that we can follow up with you, including getting more information if needed, as well as assuring that you are safe. We will still take action as appropriate even if you submit your concern anonymously.
3. Report in any UWSOM evaluation. Students in the Foundations Phase can detail concerns on the End-of-Block surveys and/or on the Foundations Phase survey. Students in the Clinical phase can detail concerns in Medical Student of Educator evaluations, Patient Care Phase survey, and/or Explore & Focus phase survey.
4. Report to any UWSOM dean. All deans can receive reports, including Foundations deans and Clinical deans.
What happens with the feedback I submit?
We take your feedback very seriously and will take appropriate steps to address your concerns. The Director of the Learning Environment will be the person who receives submissions and will handle each one with the utmost confidentiality, ensuring that your identity is safeguarded throughout the entire response process. Each student will have the opportunity to discuss their concern with the Learning Environment Director further if desired.
Student concerns are reviewed with a small group of deans (Assistant Dean for Basic Science, Assistant Dean for Clinical Curriculum, Assistant Dean for Student Support, Associate Dean for Student Affairs, & Associate Dean for Curriculum) and the Learning Environment (LE) team (Director of the LE & LE Program Operations Specialist) at weekly Incident Response and Oversight Committee (IROC) meetings, and a determination is made about appropriate follow-up with the individual(s) named. Interventions could include feedback about the behavior, remediation, monitoring, or removal from teaching. All interventions are tracked.
Identifying information is not shared outside of IROC discussions. Anonymized (versus confidential) aggregated reports go to the Clerkship Directors and Department Chairs, who may discuss data and comments from this section with their clerkship faculty and residents/fellows, only after your grade has been submitted (or sooner in very serious cases in which case you will be notified first).
None of the above IROC participants are mandatory reporters for Title IX purposes.
However, if a student indicates having been subjected to (or witnessing another individual being subjected to) unwanted sexual advances or having been asked (or witnessing another individual being asked) to exchange sexual favors for grades or other rewards, then UWSOM will share with UW SafeCampus, the University of Washington's violence-prevention and response program, very limited information. We will share only the name of the preceptor involved and the mistreatment behavior that was specified — no identifying student information or details of the student's report will be shared, including names, dates, etc.
We encourage students who experience sex- or gender-based violence, harassment, or discrimination to contact UW SafeCampus (206.685.7233), which may be done anonymously. SafeCampus will provide information about your rights, available resources, and reporting options.
Could giving feedback negatively affect my grade?
No. Reports made using one of the four methods outlined above are not shared with anyone until your grade has been finalized. The only exception to this is if we believe you or another individual is in imminent danger, and if this is the case, we will contact you before proceeding.
Other avenues to report mistreatment and talk about concerns
Students can always speak directly with block directors and leads, clerkship directors, College mentors, counselors, staff members, the Office of Healthcare Equity, etc., when appropriate. Note that this is outside the formal reporting process outlined above, thus certain protections may not be fully in place. Students who might also wish to make a formal report to an entity that is external to the School of Medicine have several options. Click here to learn more about these resources.
What are the protections for me against retaliation?
Students of the University of Washington who file a report are always protected under UW Executive Order No. 31, regardless of where they might be geographically in the 5-state WWAMI region. This order:
"Prohibits discrimination or harassment against a member of the University community because of race, color, creed, religion, national origin, citizenship, sex, pregnancy, age, marital status, sexual orientation, gender identity or expression, genetic information, disability, or veteran status…[and also] Prohibits retaliation against any individual who reports concerns regarding discrimination or harassment, or who cooperates with or participates in any investigation of allegations of discrimination, harassment, or retaliation under this policy, or any individual who is perceived to have engaged in any of these actions."
Learning Environment committee
The Learning Environment committee was formed to ensure the best educational experiences for our medical students, staff, and faculty by continuously proactively addressing, monitoring, and responding to issues in the learning environment across the WWAMI region.
History of the committee
In 2010, the school was cited for challenges in the learning environment based on our students' experiences of mistreatment as reported on AAMC Graduation Questionnaire (GQ) results. This is a nationwide issue, but our rates of students reporting mistreatment were higher than the national average. The school made considerable efforts to ameliorate the situation, and the 2013 GQ showed improvement to near the national average of mistreatment. As a result, the Liaison Committee on Medical Education (LCME), the medical school accrediting body, found the school compliant in 2014. However, the 2015 GQ showed increased rates of student mistreatment, so the inaugural version of the Learning Environment committee was launched in 2016. A number of interventions were deployed which resulted in notable improvement. However, in 2018, mistreatment numbers were still higher than the national average. LCME again deemed the school non-compliant regarding student mistreatment.
Restructuring of the committee
A new structural paradigm that provides for an overarching body with the authority to effect substantive change in the learning environment across UW Medicine was instituted. This model is centered on the idea that the learning environment touches all aspects of UW Medicine: It includes not only students, but anyone who is interacting in that environment, including nurses, therapists and other clinical staff, faculty, residents, researchers, and fellows. The overarching body, the Learning Environment Steering committee, is co-chaired by Dr. Suzanne M. Allen, Vice Dean for Academic, Rural and Regional Affairs, and Dr. Patricia Kritek, Vice Dean for Faculty Affairs.
Others serving on this steering committee include undergraduate and graduate medical education leadership, chief medical officers, chief nursing officers, chairs, as well as other administrators working to enhance the learning and working environments. The steering committee will oversee subcommittees or "arms" responsible for various areas of the learning environment. As a result of the restructuring, the inaugural Learning Environment committee became the Student Arm of this larger body.
Membership
The Student Arm aims to achieve representation from across the School of Medicine and WWAMI so that its members can benefit from rich perspective.
| Position | Last Name | First Name | Site |
| --- | --- | --- | --- |
| Co-Chair | McPhillips | Heather | SEA |
| Co-Chair | Sarah | Gabriel | SEA |
| Assistant Dean for the Colleges | Jackson | Molly | SEA |
| Assistant Dean for Student Support, Student Affairs | Tolbert | Gerald | SEA |
| Center for Leadership & Innovation in Medical Education (CLIME) | Mulligan | Kate | SEA |
| Clerkship Director | Mendiratta | Vicki | SEA |
| Clinical Clerkship Administrator | Fear | Sara | SEA |
| Clinical Dean – Regional | Doty | Barb | AK |
| Clinical Dean – Seattle | Jauregui | Joshua | SEA |
| Communications | Blakeley | Kim | SEA |
| Data | Campion | Michael | SEA |
| Departmental Chair | Esselman | Peter | SEA |
| Educational Quality Improvement (EQI) | Kim | Sara | SEA |
| Evaluation | Schaad | Doug | SEA |
| Faculty Development | Combs | Heidi | SEA |
| Foundations Block Lead | Willford | John | WY |
| Foundations Dean | Teintze | Martin | MT |
| Foundations of Clinical Medicine (FCM) Faculty | Carlson | Julie | WY |
| Learning Environment Director | Frank | Melinda | SEA |
| Member At Large – Regional | TBD | TBD | TBD |
| Member At Large – Seattle | Kiefer | Meghan | SEA |
| Medical Student Association (MSA) Student Representative | Dhaliwal | Virkamal | SPO |
| Medical Student Association (MSA) Student Representative | Caldwell | Darcie | MT |
| MSTP Student Representative | TBD | TBD | SEA |
| Office of Healthcare Equity (OHCE) | Morales | Leo | SEA |
| Organization of Student Representatives (OSR) | Thigpen | Kia Gianni | SEA |
| Organization of Student Representatives (OSR) | Rasmussen-Rehkopf | Sarah | AK |
| Organization of Student Representatives (OSR) | Devaraju | Monica | SPO |
| Organization of Student Representatives (OSR) | Snyder | Shelby | SEA |
| Regional Foundations Representative | TBD | TBD | TBD |
| Rural Programs | McCarthy | John | SPO |
| Student Affairs | Wood | Sarah | SEA |
Learning environment resources
Clerkship resources:
RUOP resources: