​​​​​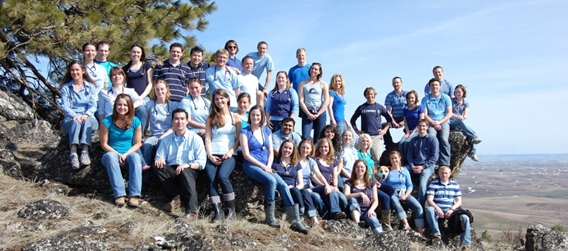 ---
Introduction
The Idaho ​ WWAMI Program provides medical education and training to students, residents, and practicing physicians throughout the vast state of Idaho. I​d​aho​ WWAMI students complete their Foundations Phase, formerly referred to as "first year", of medical training at the University of​ Idaho's Moscow campus. WWAMI, the University of Washington's regional medical program, allows entering​ medical students to train in their home state, increasing their familiarity with the healthcare needs of their region and state, and increasing the likelihood that students will select further training or practice opportunities in Idaho once their training is complete.
WWAMI students have the opportunity to return and complete their clinical training requirements in Idaho or in any of the other WWAMI states. These clinical rotations are coordinated through the University of Washington School of Medicine WWAMI (Idaho) Office for Clinical Medical Education in Boise. Following receipt of their M.D. degree, University of Washington School of Medicine graduates have an opportunity to apply to the five​ primary care residencies in Idaho if interested. In addition to these formal training programs, Idaho physicians have opportunities for informally continuing their medical education by taking part in seminars, programs, consultations, or academic affiliations with the UW School of Medicine through its Idaho WWAMI program.
The WWAMI Medical Program is dedicated to helping prepare physicians for primary care practice, regardless of eventual sub-specialty selection, and to increasing the number of physicians who choose to practice in rural or underserved areas. There is also a strong commitment to the partnership between excellence in research and teaching in medical education. Cutting-edge research prepares the next generation of doctors to be well informed and at the forefront of clinical medical practice. The WWAMI faculty at the University of Idaho and the clinical faculty for clerkships throughout the state of Idaho, including our rural training communities, are committed to being both dynamic teachers and informed biomedical scholars. To learn more about the UW's WWAMI program visit our main medical school page.​
Idaho​ Track
The Idaho Track makes it possible for medical students to complete all of their third-year and fourth-year clinical​ clerkship requirements as well as their electives in Idaho. Clerkships are offered throughout the state. Housing is not provided for Idaho Track students while completing clerkships in Idaho; track students provide their own housing.

Clerkships Opportunities
Clinical​ ​clerkships are offered throughout Idaho. For department information, please visit 3rd Year Student Resources and 4th Year Student Resources.​

Idaho Residency Programs​
Family Medicine Residency Network
Three-year graduate training programs specialized in family medicine training. The Idaho WWAMI office facilitates the relationship between the family medicine residencies through the program directors and the University of Washington Family Medicine Residency Network. If you would like to learn more about these programs, please visit the links below.
UW Boise Internal Medicine Residency Program
The program has existed as the Boise Track of the UW Internal Medicine residency since 1977, and in July 2011, became the second residency in the UW Department of Medicine. During their time as a track, 223 graduates have gone on to office-based internal medicine, hospital medicine, or further subspecialty training. Graduates are successful members of academic departments around the nation. To learn more about this program visit:
UW Psychiatry Residency Program
The Idaho Advanced Clinician Track provides residency training and practical experience in a variety of clinical settings.  A primary focus of the program is to train psychiatrists to become expert consultants for other physicians and healthcare providers. This clinician track prepares the next generation of psychiatrists to effectively diagnose and compassionately provide care for patients in multiple medical and community settings. To learn more about this program visit:
TRUST (Targeted Rural Underserved Track)​
TRUST provides WWAMI students with a continuous connection within underserved communities, medical education, and health professionals in Idaho. After a targeted TRUST admissions process, TRUST scholars are linked to small city, underserved or rural communities in Idaho (TRUST/WRITE sites) for a series of educational experiences throughout all four years of medical school. Linkage with existing UW programs such as the Rural Underserved Opportunities Program (RUOP) and the Underserved Pathway (UP), in addition to unique curricular elements, allow TRUST scholars to immerse themselves in the care of the underserved. The eventual goal is to create a physician workforce specifically trained for the underserved areas of the WWAMI region. Idaho TRUST Scholars will have multiple opportunities to experience first-hand the joys and satisfaction of practicing medicine in a rural or urban underserved community. To learn more please visit the UW's TRUST program.
WRITE (WWAMI Rural Integrated Training Experience)​
The WRITE Program is a clinical medical education program developed by the University of Washington School of Medicine as a means to help meet the need for rural primary care physicians in the WWAMI region. The success of this unique program is due to the integration of community involvement, continuity of experience and a proven curriculum. The Idaho WRITE sites are located in the communities of Hailey, Jerome, McCall, Nampa, and Sandpoint, and Orofino.
A detailed description of this program can be found on the WRITE website.
Reports and Resources
The Idaho WWAMI Medical Education Program is proud to be part of UWSOM WWAMI, and is pleased to offer you the following reports:
The Idaho WWAMI Messenger is a quarterly newsletter created by the Idaho WWAMI Clinical Education Offices in Boise. Please enjoy current issues below. If you would like to be added to our newsletter distribution list, please contact idwwami@uw.edu
Idaho partners with various organizations to support and provide medical education opportunities through the state of Idaho. ​Idaho AHEC is non-profit corporation offering organizations, providers, and communities educational and technical support to initiate and enhance health and human services to Idaho's vulnerable populations. The Idaho WWAMI office and the Idaho AHEC office collaborate together to develop new programs focused on medical education. To learn more about available resources, visit Idaho AHEC website.
Events
Idaho WWAMI holds various events, the Idaho Faculty Development Workshop and the Idaho Pre-Med Summit, among others. The Idaho Faculty Development Workshop is open to all physicians, physician assistants and nurse practitioners who teach. The Idaho Pre-Med Summit is an opportunity for Idaho's undergraduate premedical students and advisors to get necessary information to enable students to prepare for and apply to medical school with a competitive application. Please visit the pages listed below to learn more.
Idaho WWAMI Events
​Contact Information​

Mary Barinaga, M.D. ​
Assistant Clinical Dean, Idaho WWAMI
barinm@uw.edu
208.364.4548​​
208.334.2344 (fax)
Sarah Keshian
Program Operations Administrator
sarakesh@uw.edu
208.364.4546
Chelsea Frisbee
Program Operations Specialist
cfrisbee@uw.edu
208.364.4544
​Linda Clark
Medical Student Coordinator
linda.clark4@va.gov
208.422.1000 Ext 7642
Address
Idaho WWAMI Medical Education Program
322 E. Front Street, Suite 590
Boise, ID 83702
​

​
​​Frank M. Batcha, Jr., M.D.
Assistant Clinical Dean, Idaho WWAMI
batchf@uw.edu​ ​
208.720.9363
208.334.2344 (Fax)​
Sarah Keshian
Program Operations Administrator
sarakesh@uw.edu
208.364.4546
Chelsea Frisbee
Program Operations Specialist
cfrisbee@uw.edu
208.364.4544
Linda Clark
​Medical Student Coordinator
linda.clark4@va.gov
208.422.1000 Ext 7642
WWAMI Clinical Medical Education – Idaho
c/o University of Idaho – Water Center
322 E. Front Street, Suite 590
Boise, ID 83702
​

​​
​​Jeffrey Seegmiller, Ed.​D.
Assistant Dean Foundations Phase, Idaho WWAMI
jeffreys@uidaho.edu​ ​
208.885.6696​
208.885.7910 (Fax)​
Marlane Martonick
Program Manager​
​marlanem@uidaho.edu
208.885.2828
Address
Idaho WWAMI Medical Education Program, University of Idaho
875 Perimeter Drive
MS 4207
Moscow, ID 83844​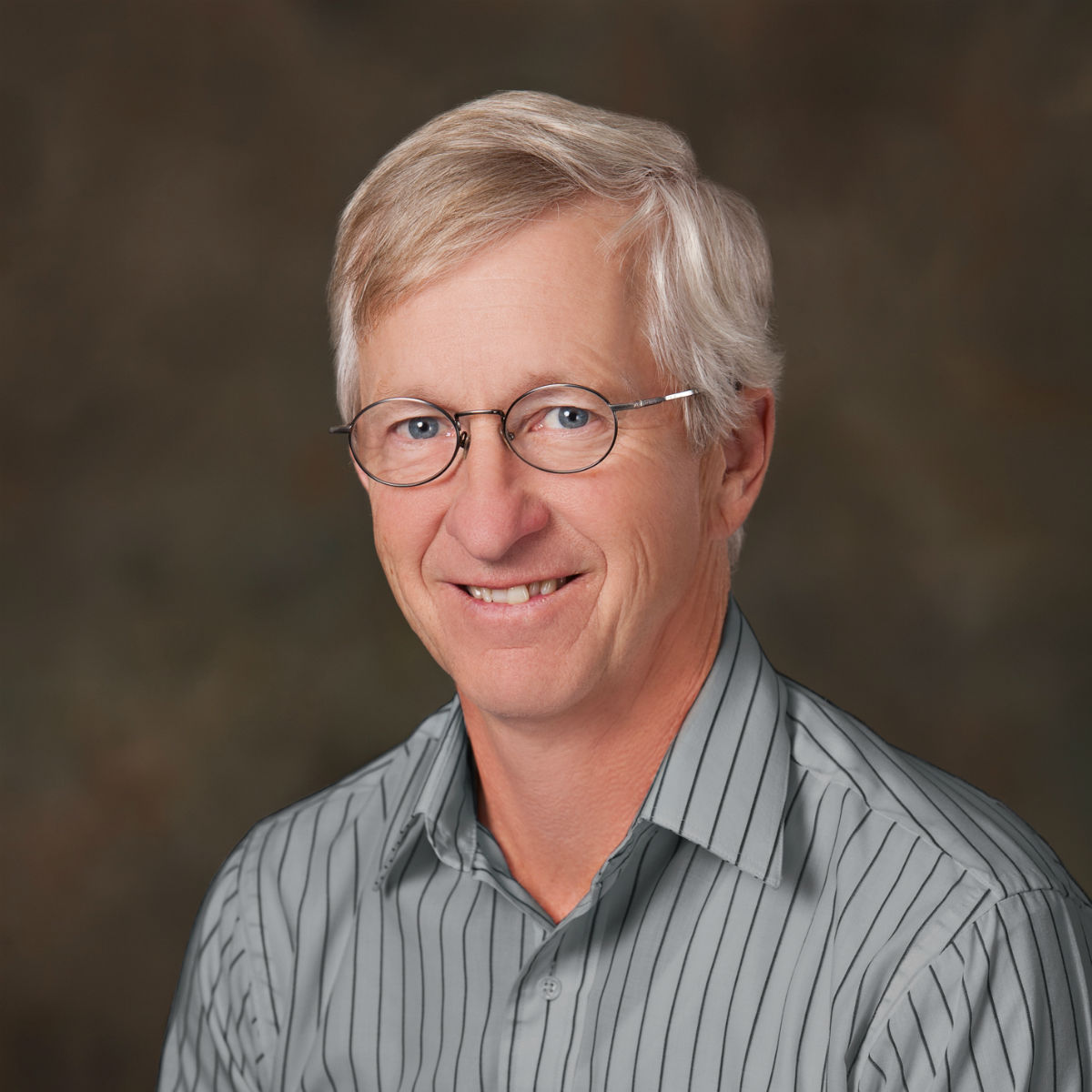 Glenn Jefferson, M.D.
Associate Director for Clinical Education, Foundations Phase
glennj@uidaho.edu​
208.885.6696​​
208.885.7910 (Fax)
Whitney V​incent
Program Specialist
wvincent@uidaho.edu
208.885.1686​