​​​Registration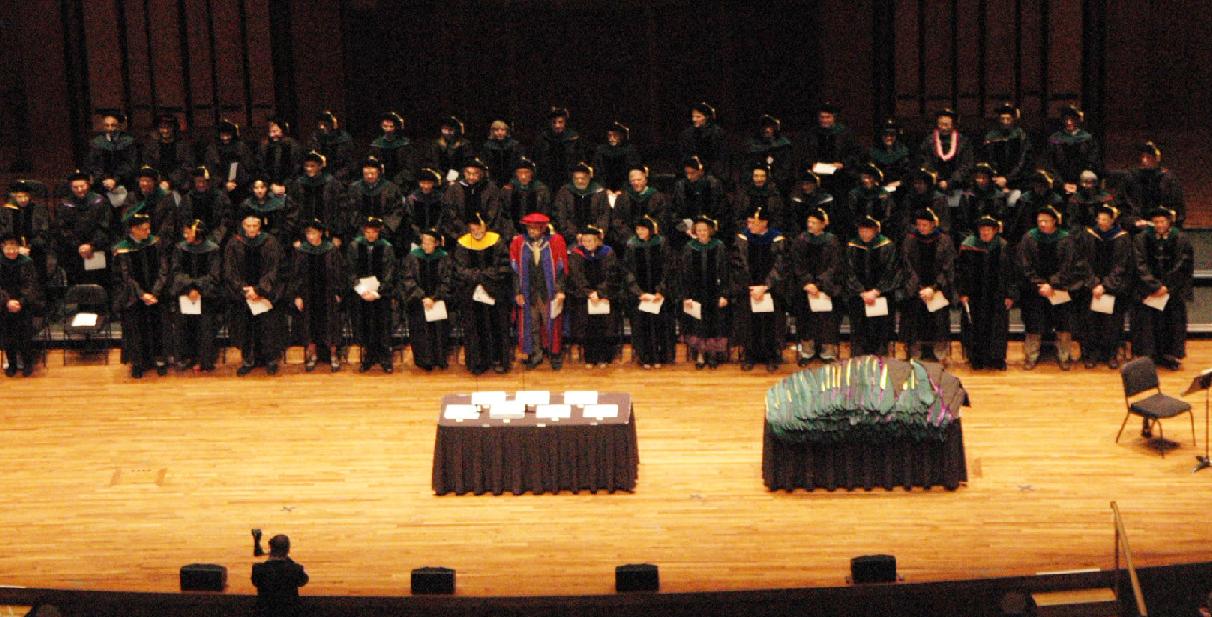 Academic Apparel
The School of Medicine provides academic apparel (gown, tam, and hood) for use by faculty members who will participate in the Hooding Ceremony. You will need to indicate your height, head size, and institution from which you received your doctoral degree on the online registration form, which Faculty are given access to in early April.
Faculty members who have their own academic apparel are encouraged to wear it; however, they must still register online to ensure their reservation in the processional.
If faculty reserve apparel through the School of Medicine via completion of the online form, do not reserve apparel through the UW Office of Ceremonies.
Schedule of Events (please watch for updates)
1:00 p.m.—Faculty arrive at Benaroya
Please look for signs or staff to direct you.
Please pick up the apparel labeled with your name. Staff will be available to assist in preparation.
1:15 p.m.— Assemble into line of march
1:30 p.m.—Ceremony begins
Welcome
Address
Investiture of Doctoral Hoods and Presentation of Graduation Envelopes
Award Presentations by Graduates
Presentation of Class Gift
Recitation of the Physician's Oath
Recessional
4:00 p.m.—Ceremony ends
Publishing Page Content In Right Rail