News for Expanded MS4s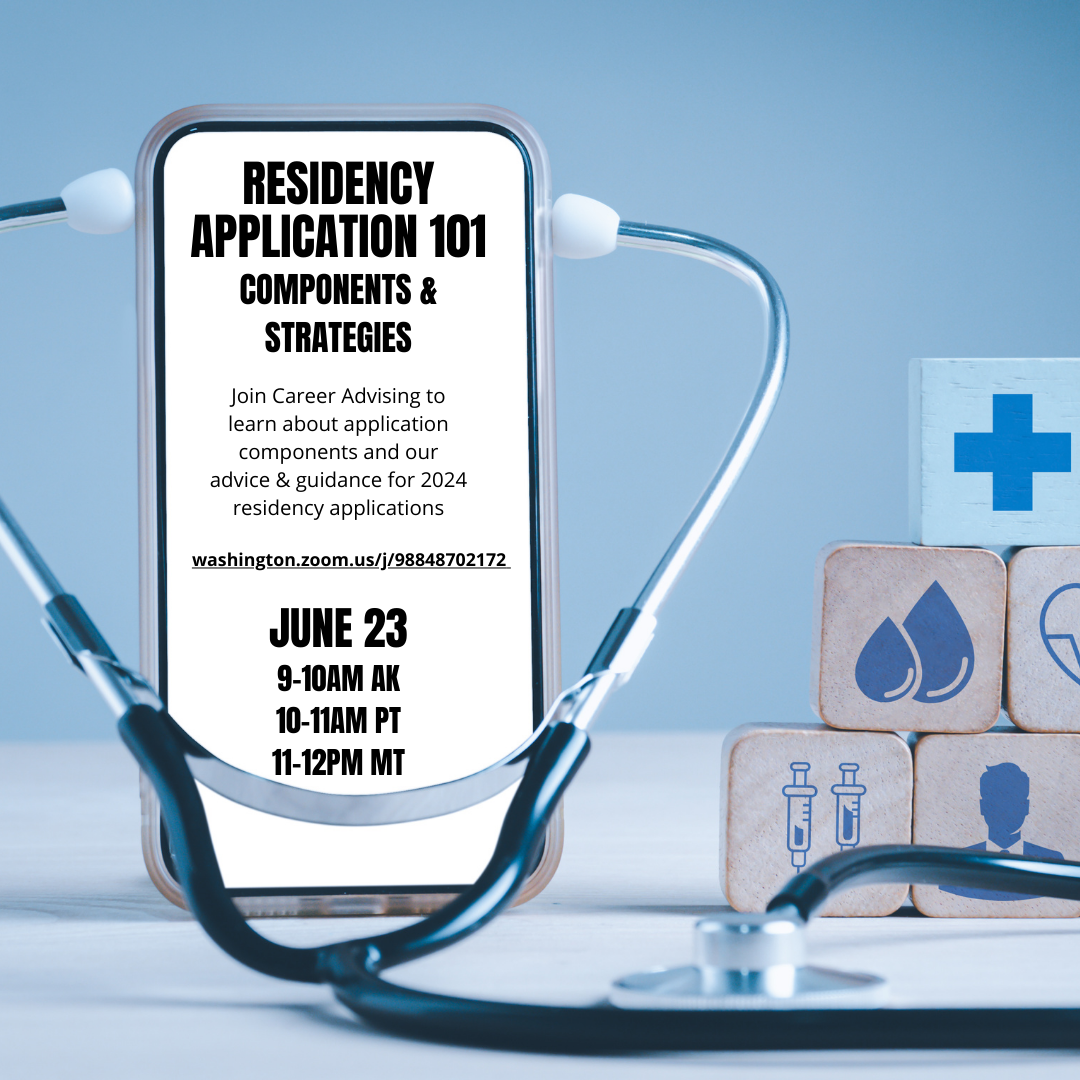 Tomorrow, Friday, June 23, is Residency Application 101: Components & Strategies
This hour-long meeting on Friday, June 23, will focus on application components and advice and guidance for 2024 residency applications.
Time: 9 a.m. AK, 10 a.m. PT, 11 a.m. MT
Zoom: https://washington.zoom.us/j/98848702172
The workshop will be recorded.
---
In case you missed it, here is the previous issue of the student newsletter for MS4s
Have a wonderful week!