Honor someone with WWAMI Pro recognition
Are you working or otherwise engaging with individuals in your classroom, clinical or other learning experiences that are making a positive contribution to your education? If so, you can submit a WWAMI Pro recognition.
WWAMI Pro is a medical student-driven recognition program that aims to empower students to recognize moments when people in your educational environment have made a difference in your learning experience and/or displayed values, such as inclusion, respect, altruism, accountability, compassion, integrity and excellence. You can learn much more about the honor and how to nominate someone on the WWAMI Pro website.
---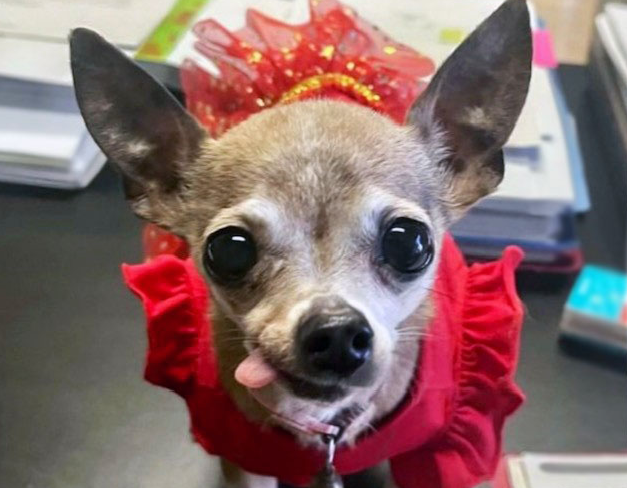 Marigold the Survey Chihuahua still wonders, have you taken the survey yet?
The following messages are from Sara Kim, Ph.D., associate dean for Educational Quality Improvement: 
Your colleagues did a big lift to raise the Explore & Focus Phase survey response rates from the previous week of 38 percent to 49 percent, the biggest jump in a week so far.
As you see in the graph below, the increases were consistent across all campuses: Montana – 79 percent (up 17 percentage points), Spokane – 50 percent (up 12 percentage points), Idaho – 51 percent (up 12 percentage points), Seattle – 41 percent (up 7 percentage points), Wyoming – 44 percent (up 6 percentage points), and Alaska – 36 percent (up 7 percentage points).
If 15 to 20 percent of you completed the survey, it would lift the response rate into the 60 percent range.
Thank you for taking 12 to 14 minutes of your time to complete the survey and adding your voices to your colleagues' voices.
Please save the receipt from AAMC because you'll have a chance to win:
1 Amazon Kindle ($100 worth)
2 Amazon Fire Tablets ($60)
2 Portable Charger ($50)
1 pair of Wireless Earbuds ($50)
3 Portable Bluetooth Speakers ($20)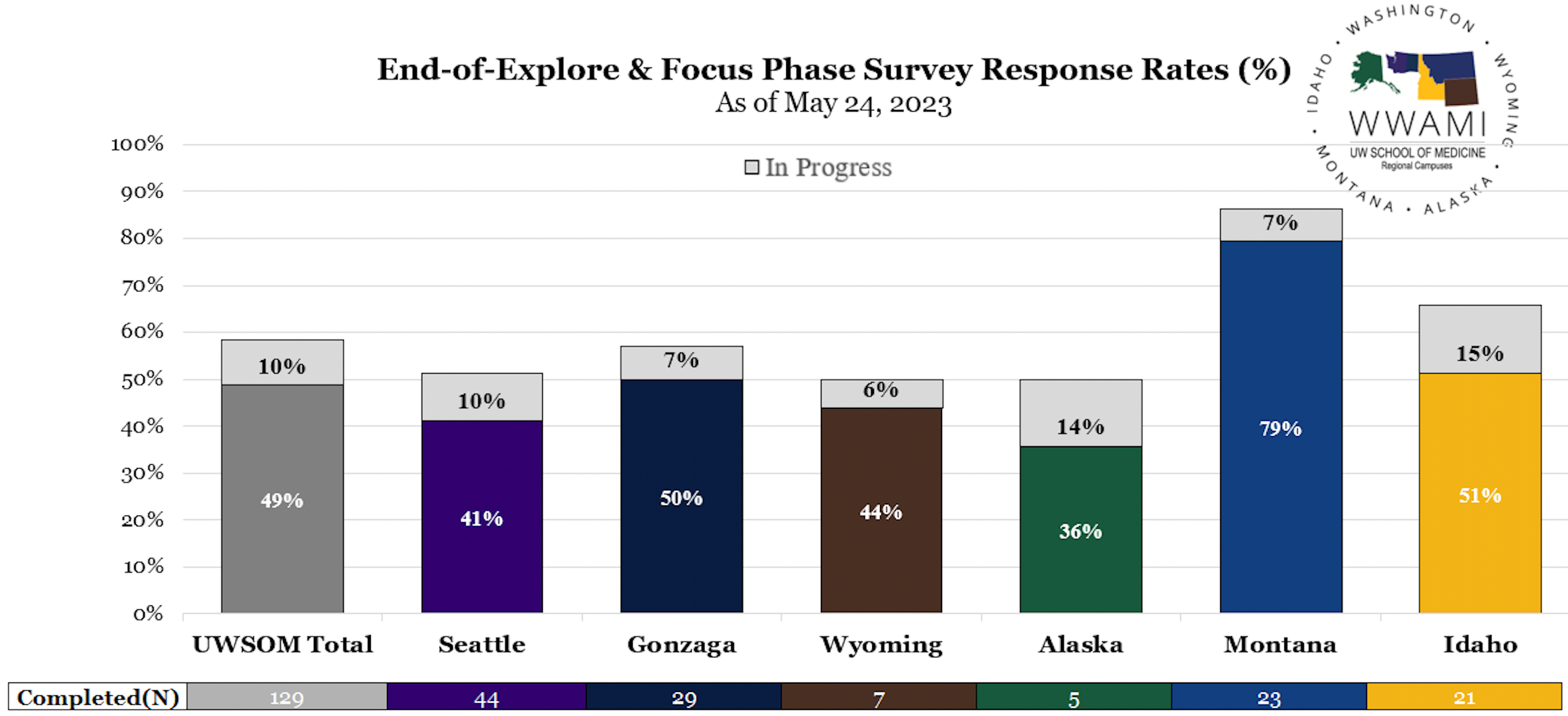 ---
In case you missed it, here is the previous newsletter for MS4s.
Have a terrific week!