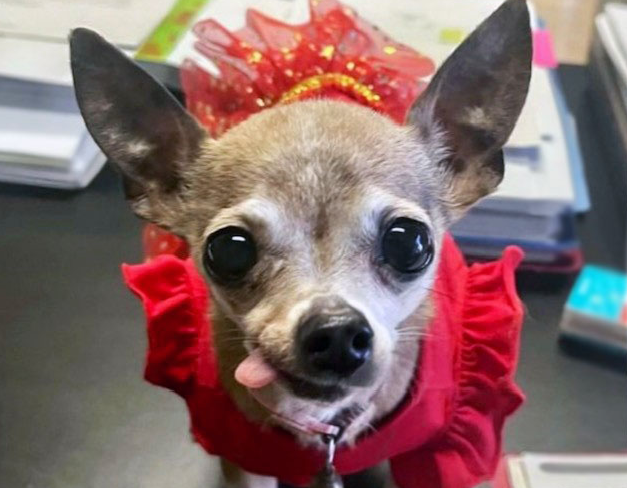 Marigold the Survey Chihuahua still wonders: Have you taken the survey yet?
Here is a message from Sara Kim, Ph.D., associate dean for Educational Quality Improvement:
I am delighted to share in the graph below the current survey response rate. We are at 57 percent with many of you across your affiliated regional sites completing the survey. In particular, your Alaska peers raised the response rate by 18 percentage points (65 vs. 47 percent)!  That's the biggest jump this week across the entire medical school cohorts. A special note to our Seattle, Spokane, Wyoming, and Idaho students, Can you help raise the rate to 60 percent in the next week?
For those who started the survey, you can return to the same link and pick up where you left off.
Thank you for your help. The customized survey link is emailed to you by eqi@uw.edu every Tuesday afternoon.
Here are the incentives we are offering through a raffle at the end of the survey period in early June:
1 Amazon Kindle ($100)

2 Amazon Fire Tablets ($60)

 

2 Portable Chargers ($50)

 

1 pair of Wireless Earbuds ($50)

 

3 Portable Stanley Adventure Travel Tumblers ($30)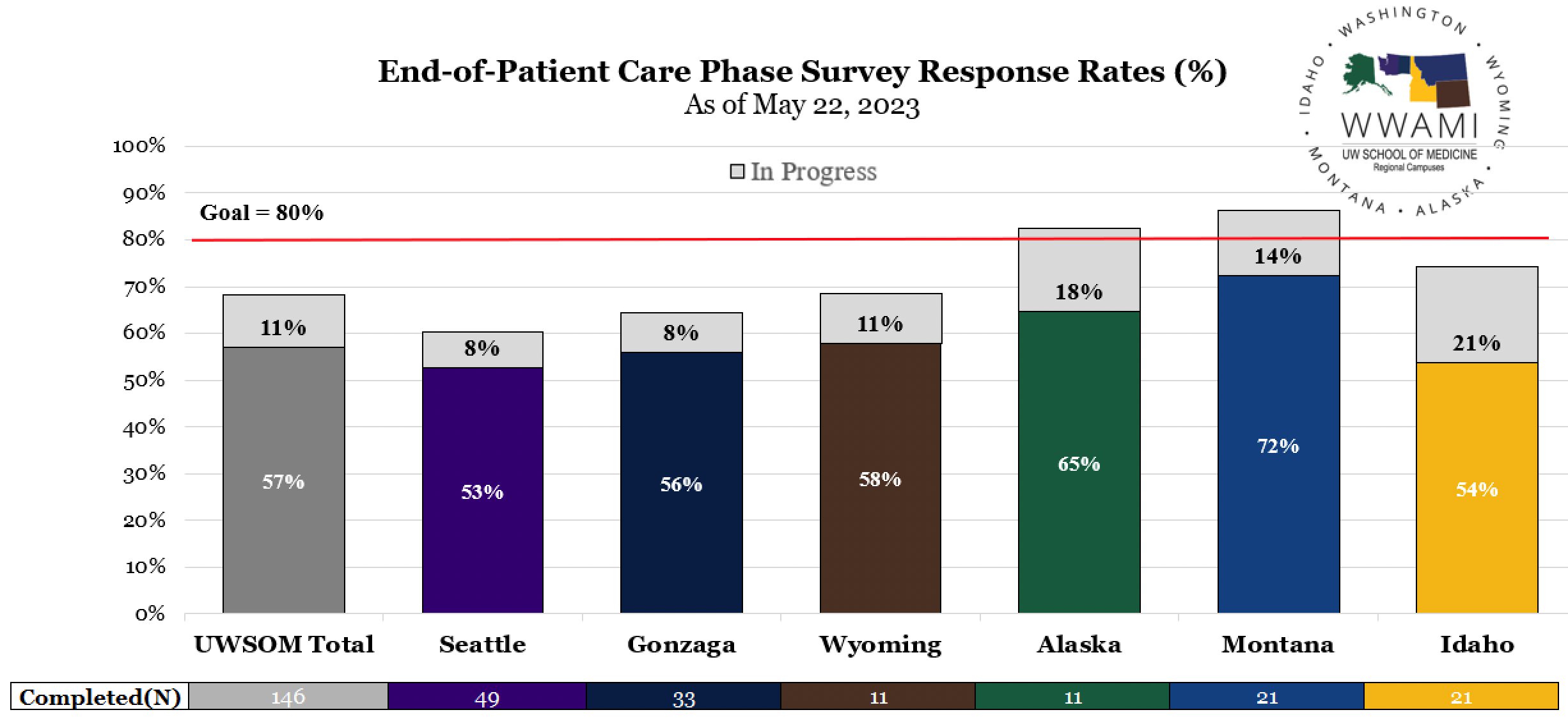 ---
---
Career Advising Student Advisory Board – Tip of the Month
Many of you are finishing the Patient Care Phase. After Step 2, many of you will do a rotation in the field you wish to enter. Now is the time to contact your specialty career advisor(s), if you are not already sure you are on their advising list. Be sure to check in with them. Get on their radar as the new application cycle begins (e.g., application strategies based upon their assessment of your competitiveness).
Reviewed by Career Advising Student Advisory BIPOC board member L'Oreal Kennedy. Originally written by BIPOC alum Shanelle Briggs.