Discounts expire soon for study resources
Academic Support wants you to know that the following discounts will be expiring soon!
Sketchy: Sketchy is a research-proven visual learning platform that helps students and professionals effortlessly learn and recall information by taking advantage of art, story, and the method of loci.
AMBOSS: AMBOSS is a learning resource that features articles, videos, and an extensive question bank.
These discount codes and others can also be found on the Academic Support Resources website.
If you have questions or concerns regarding any of these resources, please contact the respective customer service emails listed above.
---
We're hoping more students will take the End-of-Foundations survey – please
Here is a message from Sara Kim, Ph.D., associate dean for Educational Quality Improvement:
I know you are well into your clerkship training, and I can imagine how challenging it is to carve out time to complete the survey in your busy lives. That's why I am grateful to Seattle and Idaho students who took the time to complete the survey over the past week (Seattle: 50 percent vs. 47 percent; Idaho: 61 percent vs. 53 percent). Thanks to you, the school's response rate is 55 percent (up 2 percentage points).
At week 9, we were hoping to see a much higher rate. If your class reached a response rate of 70 percent, the school could potentially turn the current accreditation citation associated with academic advising into a positive outcome. May I prevail upon you to fill out the survey to help us shine a bright light onto your learning specialists?  Thank you so much for your time.
Thank you for your help. The customized survey link is sent to you every Tuesday afternoon.
Here are the incentives we are offering through a raffle at the end of the survey:
1 Amazon Kindle ($100)

 

2 Amazon Fire Tablets ($60)

 

2 Portable Chargers ($50)

 

1 pair of Wireless Earbuds ($50)

 

3 Portable Stanley Adventure Travel Tumblers ($30)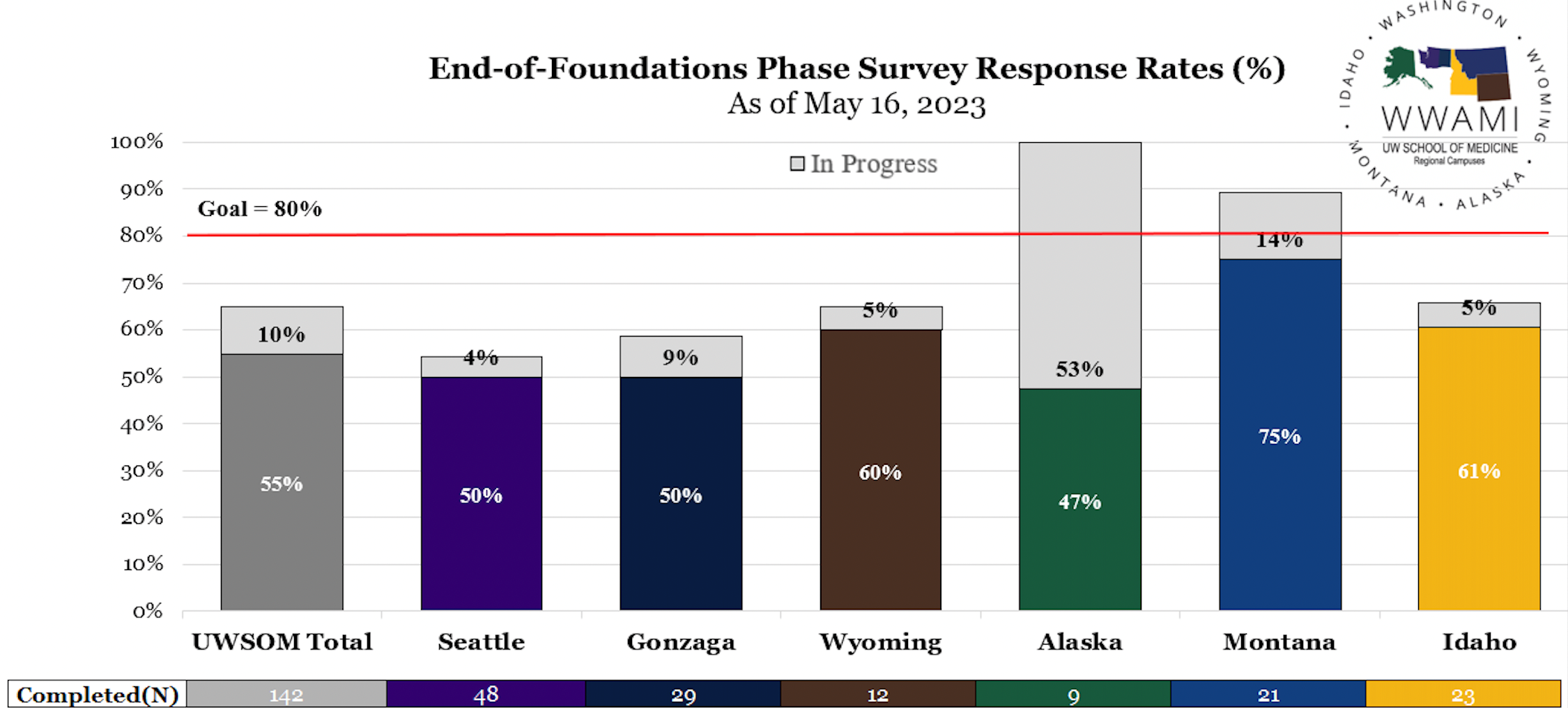 ---
Career Advising Student Advisory Board Tip of the Month 
We hope you are enjoying the transition from Foundations to Patient Care Phase! You can always ask your "big doc" for tips on these rotations, as we have done them all already. Make sure you read the web page for each rotation and keep grading policies in mind. Use those study skills from MS2 to study for the NBME shelf exams! 
Reviewed by Career Advising Student Advisory BIPOC board member L'Oreal Kennedy. Originally written by BIPOC alum Shanelle Briggs.
---
In case you missed it, here is a link to the previous newsletter for MS2s.
Have a terrific week!