In this video, WWAMI leaders and staff share why they think surveys are important. You can hear from other leaders in this video we shared earlier. There are reasons for all these surveys, and we thank you for taking your valuable time to fill them out (and please add comments!)
Latest update about the AAMC Graduation Questionnaire and Explore & Focus Phase surveys
From Sara Kim, Ph.D., associate dean for Educational Quality Improvement: Over the course of a survey administration, a lull sets in – a natural phenomenon. That's where we are in our cycle with both the AAMC Graduation Questionnaire and End-of-Explore & Focus Phase survey.
If you are holding off for the May 22 lunch time to complete these, that's great! If you can find some time to complete the surveys beforehand, all of us in Academic and Regional Affairs would be very appreciative. Your high participation can help ease some of the school's accreditation challenges.
AAMC GQ Update: Summary Data & Incentives
This week's response rate of 54.4 percent is the same as last week. Please see the data below by your regional campus affiliation.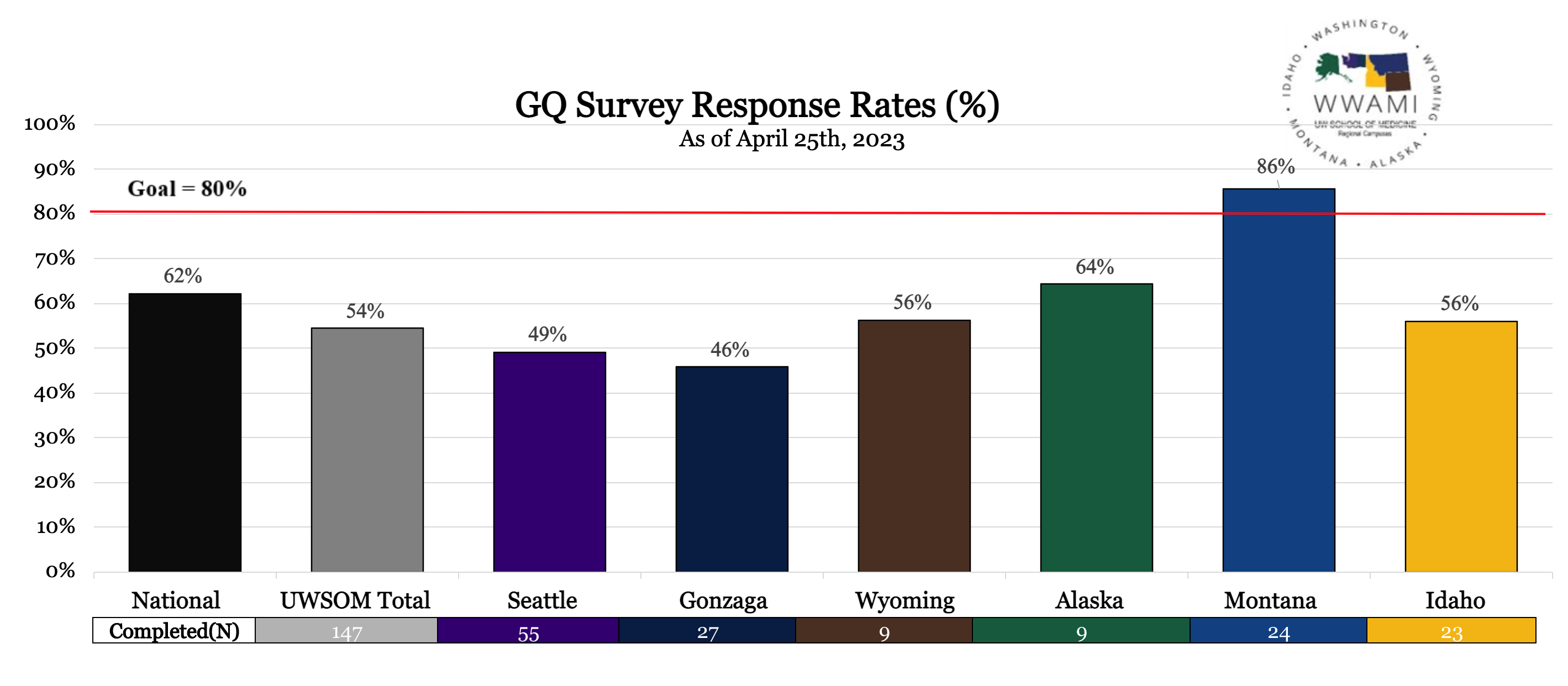 Explore & Focus Phase: Summary Data & Incentives
We had two students who completed the survey. They are from Spokane and Idaho!  I thank you for taking the time to complete the survey. Please see the graph below for the regional campus level breakdown.
An email with a customized survey link is sent to your email by eqi@uw.edu.
Incentives for Explore & Focus Phase Survey:
1 Amazon Kindle ($100 worth)
2 Amazon Fire Tablets ($60)
2 Portable Charger ($50)
1 pair of Wireless Earbuds ($50)
3 Portable Bluetooth Speakers ($20)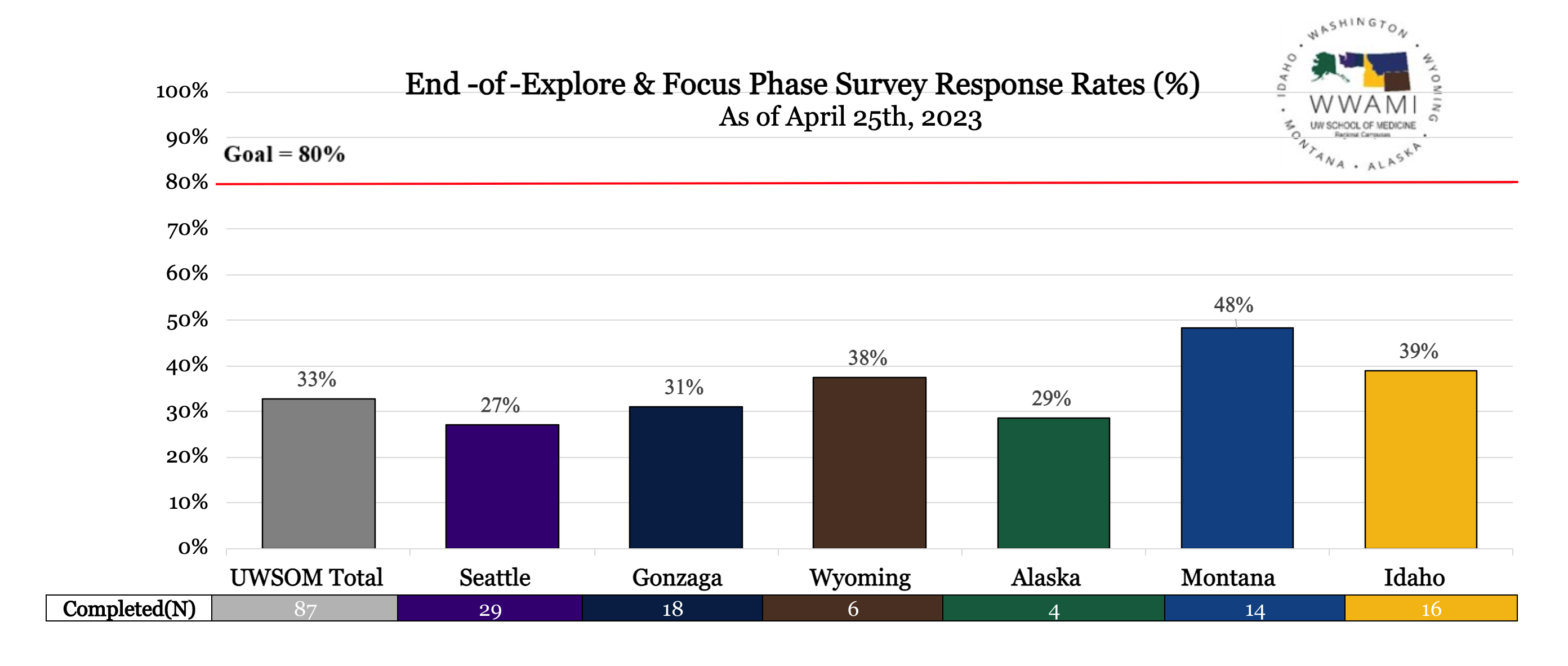 ---
In case you missed it, here is the previous newsletter for MS4s.
Have a terrific week!