In this video, WWAMI leaders and staff share why they think surveys are important. You can hear from other leaders in this video we shared earlier. There are reasons for all these surveys, and we thank you for taking your valuable time to fill them out (and please add comments!)
If you haven't taken the survey yet, please do!
Here is a message from Sara Kim, Ph.D., associate dean for Educational Quality Improvement: My big thanks to 20 students who took the time to complete the survey during the past week. I see your completed surveys come through late at night and am heartened by the time you take to respond to our request.
We are now at 33 percent (84 students, an 8 percentage point jump. This is very good progress in three weeks since the survey launch. If 20 students completed the survey every week, we would be well under way to meet our 80 percent goal for a total of 205 students.
Looking at the data by your Foundations sites, Wyoming's rate jumped by 15 percentage points (26 percent vs. 11 percent), followed by Montana (up 10 percentage points, 41 percent vs. 31 percent), Spokane (up 9 percentage points, 31 percent vs. 22 percent), Seattle (up 7 percentage points, 33 percent vs. 26 percent), Alaska (up 5 percentage points, 29 percent vs. 24 percent), and Idaho (up 2 percent, 33 percent vs. 31%).
Please look for a customized email link in an email from eqi@uw.edu.
This just in: Please don't try to complete a survey Friday night, April 21, as the software for the survey is being updated. The four-hour downtime starts at 6 p.m. AK, 7 p.m. PT and 8 p.m. MT.
These are the incentives we are offering this year.
2 Amazon Fire Tablets ($60)

 

2 Portable Chargers ($50)

 

1 pair of Wireless Earbuds ($50)

 

3 Portable Stanley Adventure Travel Tumblers ($30)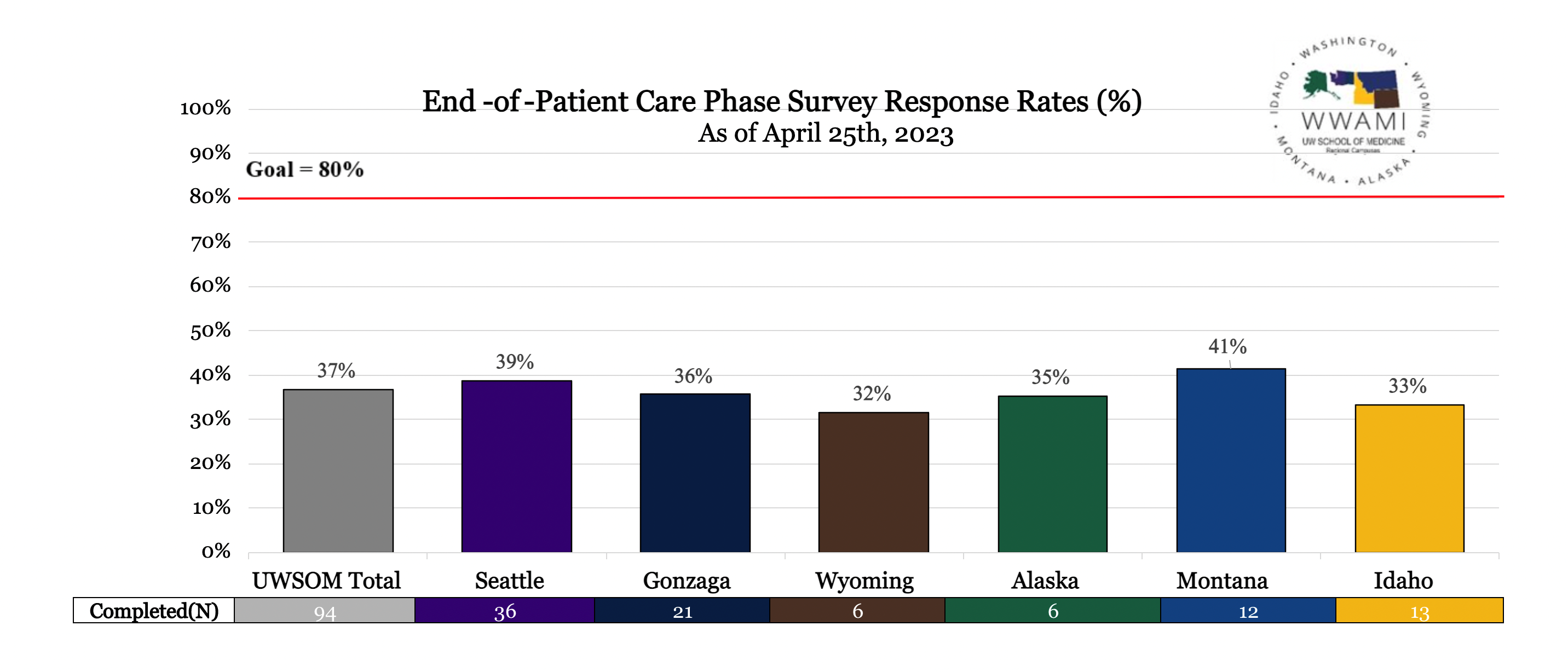 ---
Career Advising Student Advisory Board – Tip of the Month
 The away rotation application has opened! If you're planning to apply:
Don't

forget to plan ahead for a letter of recommendation. Ask your specialty advisor for advice on the best person to get a letter from.

 

Now is 

a good time

to polish up your CV!  Need help? Check out our CV page for videos, templates, and to register for a CV Group Review Session: 

https://education.uwmedicine.org/career-advising/resources/cv/

 

 
Reviewed by Career Advising Student Advisory BIPOC board member L'Oreal Kennedy. Originally written by BIPOC alum Shanelle Briggs.