Many thanks to everyone who took the End-of-Foundations Phase Survey
Here is a message from Sara Kim, Associate Dean for Educational Quality Improvement: The End-of-Foundations Phase survey is now closed. I am sharing the final summary of the response rates with a special thanks to the Seattle and Spokane students who took the time to complete the survey in the past week. All of your engagement with the survey out of your busy schedule is deeply appreciated by all of us in Academic Affairs.
Please look out for an email regarding the drawings.
Thank you all, and I wish you the best with your clinical training!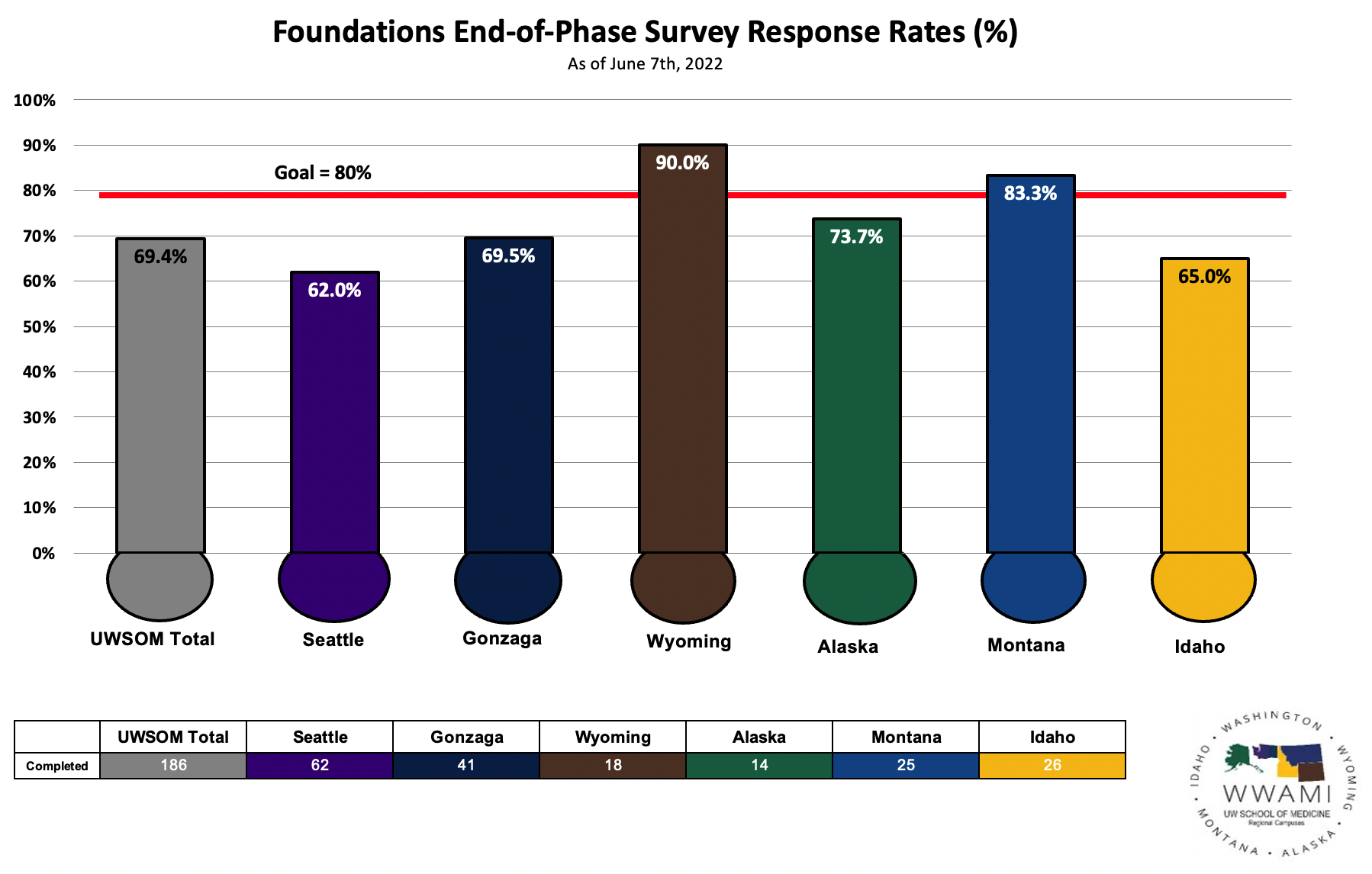 ---
---
Career Advising Student Advisory Board Tip of the Month 
While on rotations, try to secure at least one letter writer for your residency application. If an attending offers to write you a letter in the future, take them up on it! If they don't offer one naturally, but you connect with them and do well on the rotation, ask if they feel they can write you a strong letter of rec. Away rotation applications also often require letters, so stay in touch with these letter writers! Here's some more info from Career Advising on letters of recommendation. 
Reviewed by Career Advising Student Advisory BIPOC board member L'Oreal Kennedy. Originally written by BIPOC alum Shanelle Briggs.
---
In case you missed it:
Here is a link to the June 2, 2022 Student Newsletter content for MS2s.