Here's your chance: AAMC Graduation Questionnaire and Explore & Focus Phase Survey
 Provide vital feedback and enter for a chance to win prizes worth up to $50
From Sara Kim, Associate Dean for Educational Quality Improvement: I am so excited to celebrate as you are close to completing your medical school training! Below is this week's update and thank you for taking the time to contribute your voices to the surveys as you are getting ready to transition to the next stage of your professional lives.
AAMC GRADUATION QUESTIONNAIRE (GQ)
Thank you all for helping raise the survey response rate to 61 percent from 58.5 percent last week!  Let me first give a shout out to our Spokane students. You raised the response rate to 66.7 percent from last week's rate of 58.7 percent. This is an outstanding increase, and I thank those who took the time to complete the survey.
Other campuses that helped increase the survey response rates include Idaho (55 percent vs. 52.5 percent) and Seattle (57.3 percent vs. 56.3 percent). Wyoming, Montana, and Alaska rates remain the same (61.9 percent, 74.1 percent, and 55.6 percent, respectively).
Look for the survey link sent by the AAMC on May 1. The final email will be sent on June 1 from GQ@aamc.org. If you need to finish the survey you have already started, please use the code the system generated for you.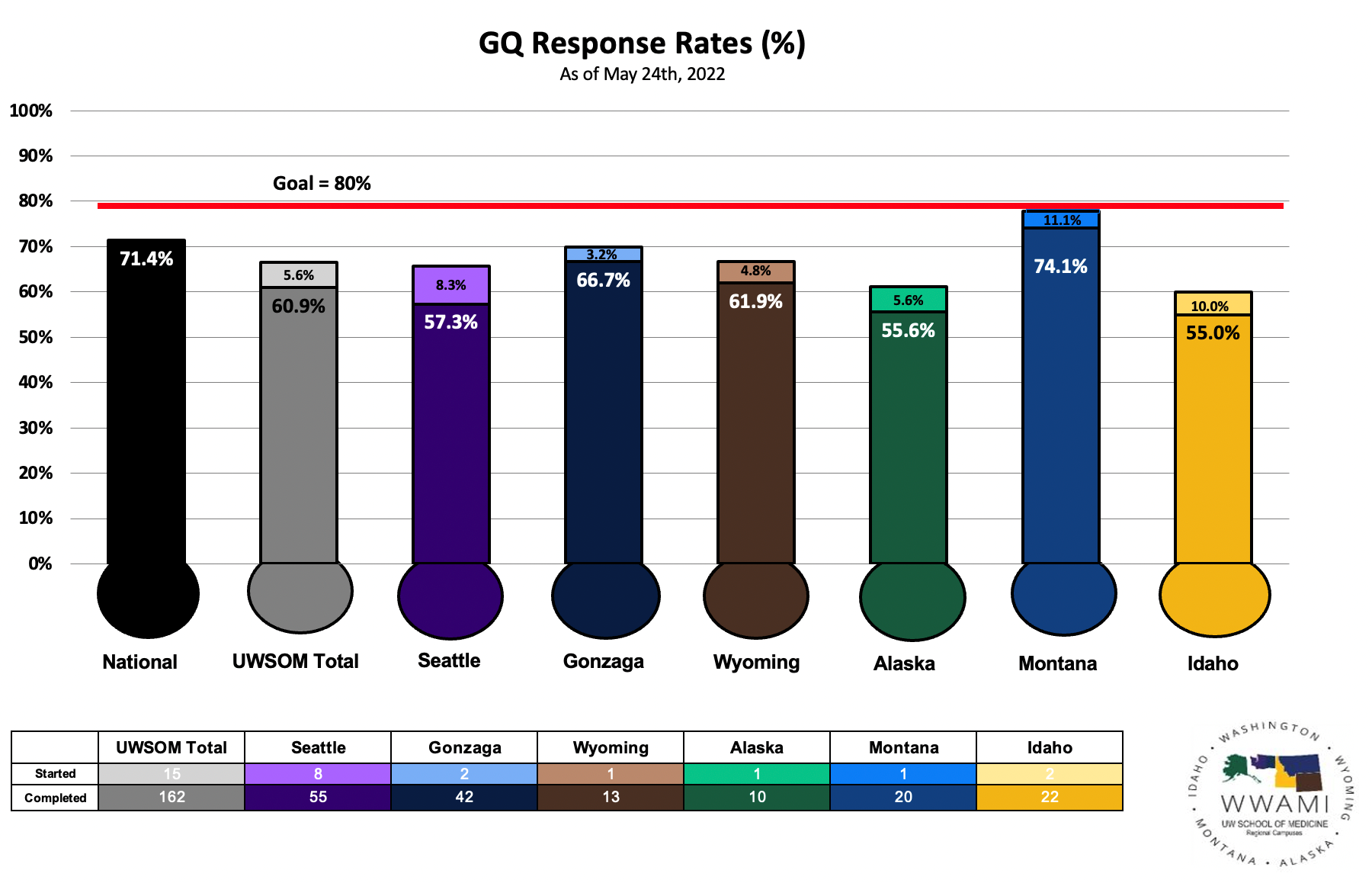 Incentives:
Four $50 items you select from Amazon
Sixteen $25 items you select from Amazon
Three $50-value WWAMI gift packs
We will randomly draw student names and if yours is chosen, we will request from you the AAMC receipt of survey completion. Please keep a record of it!
EXPLORE & FOCUS PHASE SURVEY
Thank you for the 3 percentage point increase to bring the response rate to 67.4 percent!  It would just take a few more students for us to reach the 70 percent mark. The survey link will be sent from eqi@uw.edu again on May 31.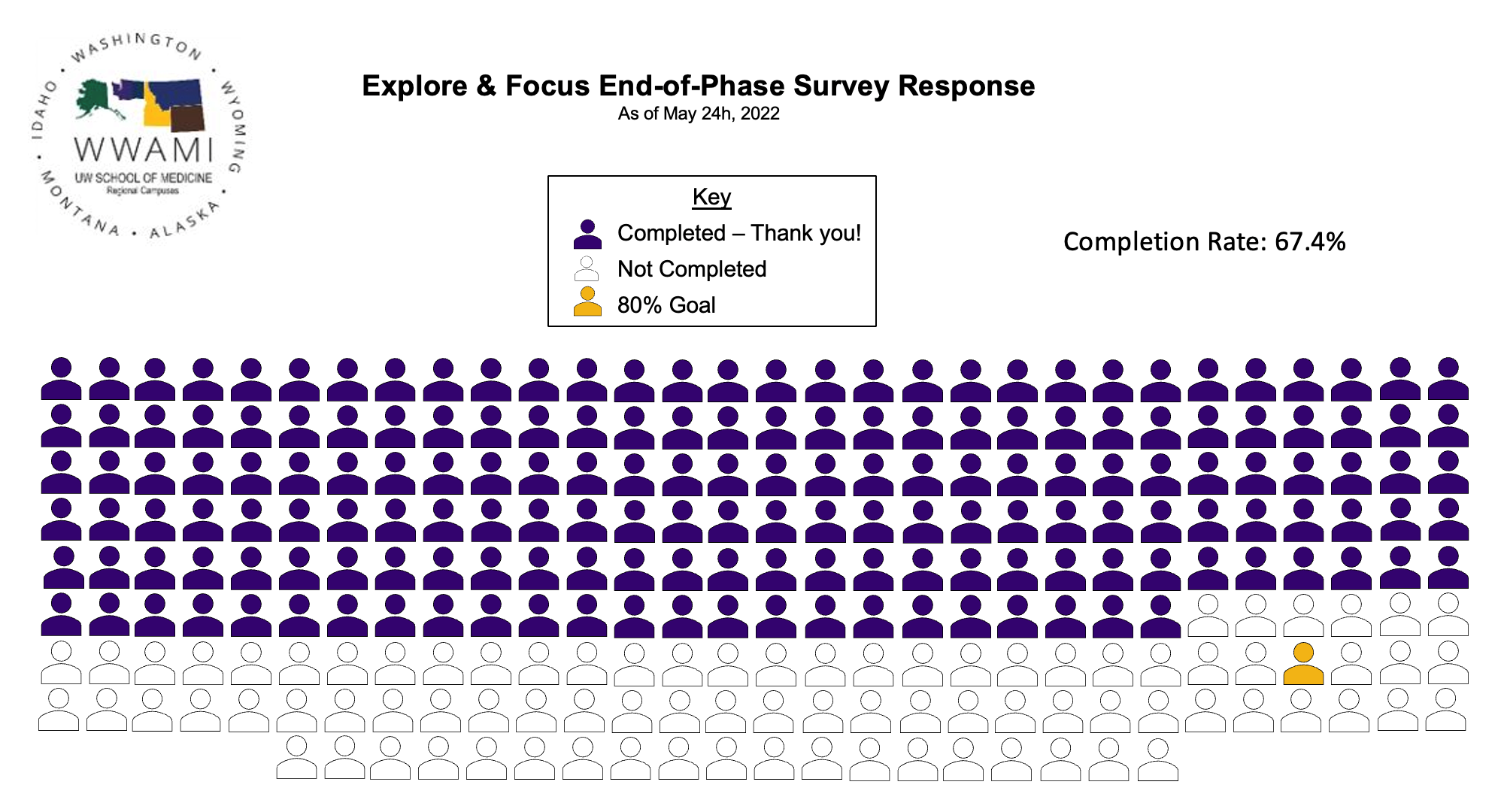 Incentives:
Two $50 items you select from Amazon
Twelve $25 items you select from Amazon
One $50-value WWAMI gift pack
Survey Link:
You have and will continue to receive a survey link directly via email every Tuesday.  Your email address is only used for tracking purposes, and your responses will remain anonymous.
Thank you for your time and participation in the surveys.
---
In case you missed it:
Here is a link to the May 19, 2022 Weekly Student Newsletter information for MS4s.