What MS4s need to know about the AOA Honor Medical Society's Fall Senior Election – with deadline of Aug. 27, 2023!
The Alpha Omega Alpha (AOA) Honor Medical Society Fall 'Senior' election will be held in early September. AOA is a national medical honor society in which election is based on acommitment to scholarship, leadership, professionalism, and service. You can learn more about the organization locally on the UW Chapter of AOA website.
MORE INFORMATION: There is a lot to know about election action items, including a deadline of Aug. 27, 2023! Read this post for information about eligibility, applications and deadlines: 
---
Residency Application Panel scheduled for Wednesday, Aug. 16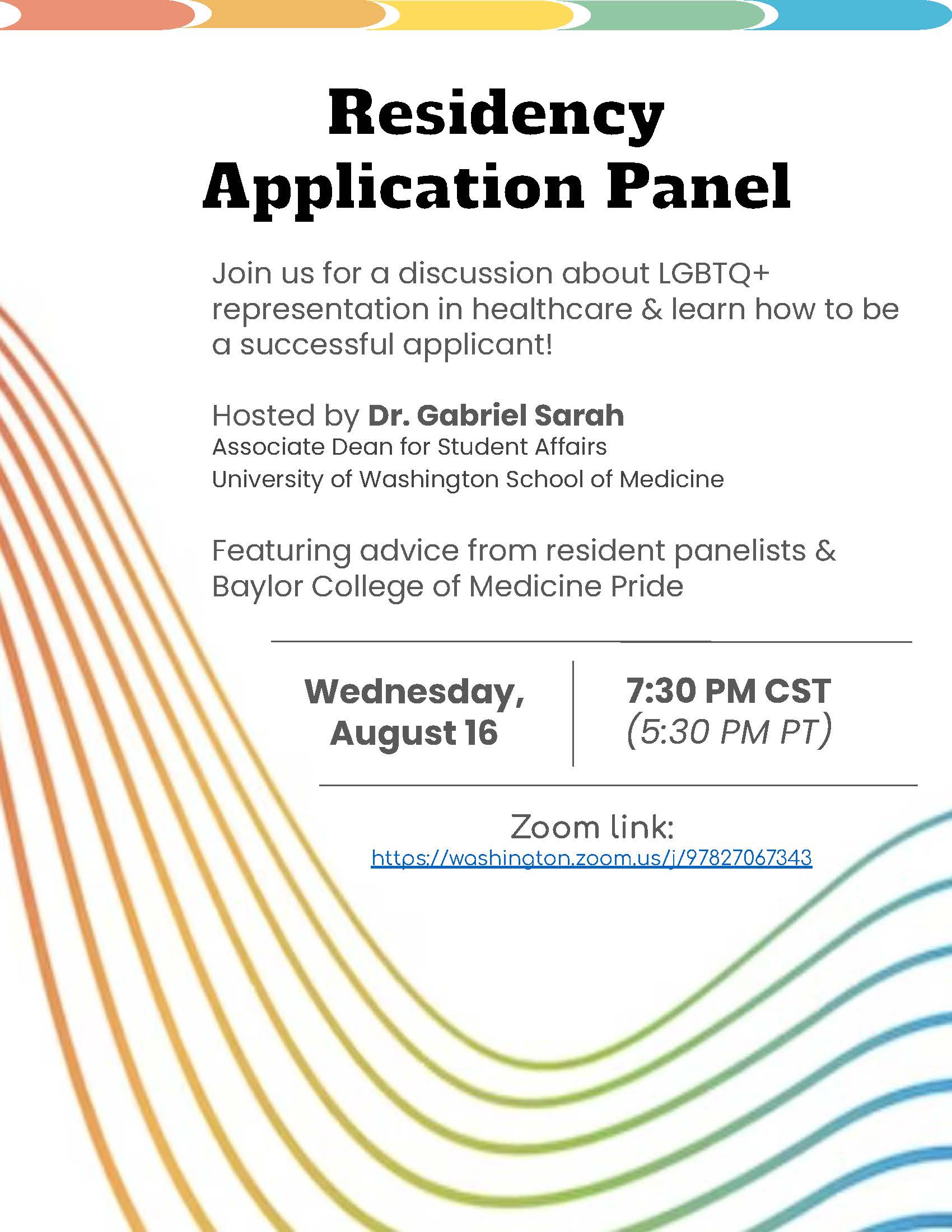 Join Gabriel Sarah, M.D., associate dean for student affairs, for a discussion about LGBTQ+ representation in health care and how to be a successful applicant for residency.
The Zoom meeting begins at 4:30 p.m. AK, 5:30 p.m. PT, 6:30 p.m. MT. The Zoom link is here.
---
Women of Color on Clerkship Virtual Support Group meets Monday, Aug. 21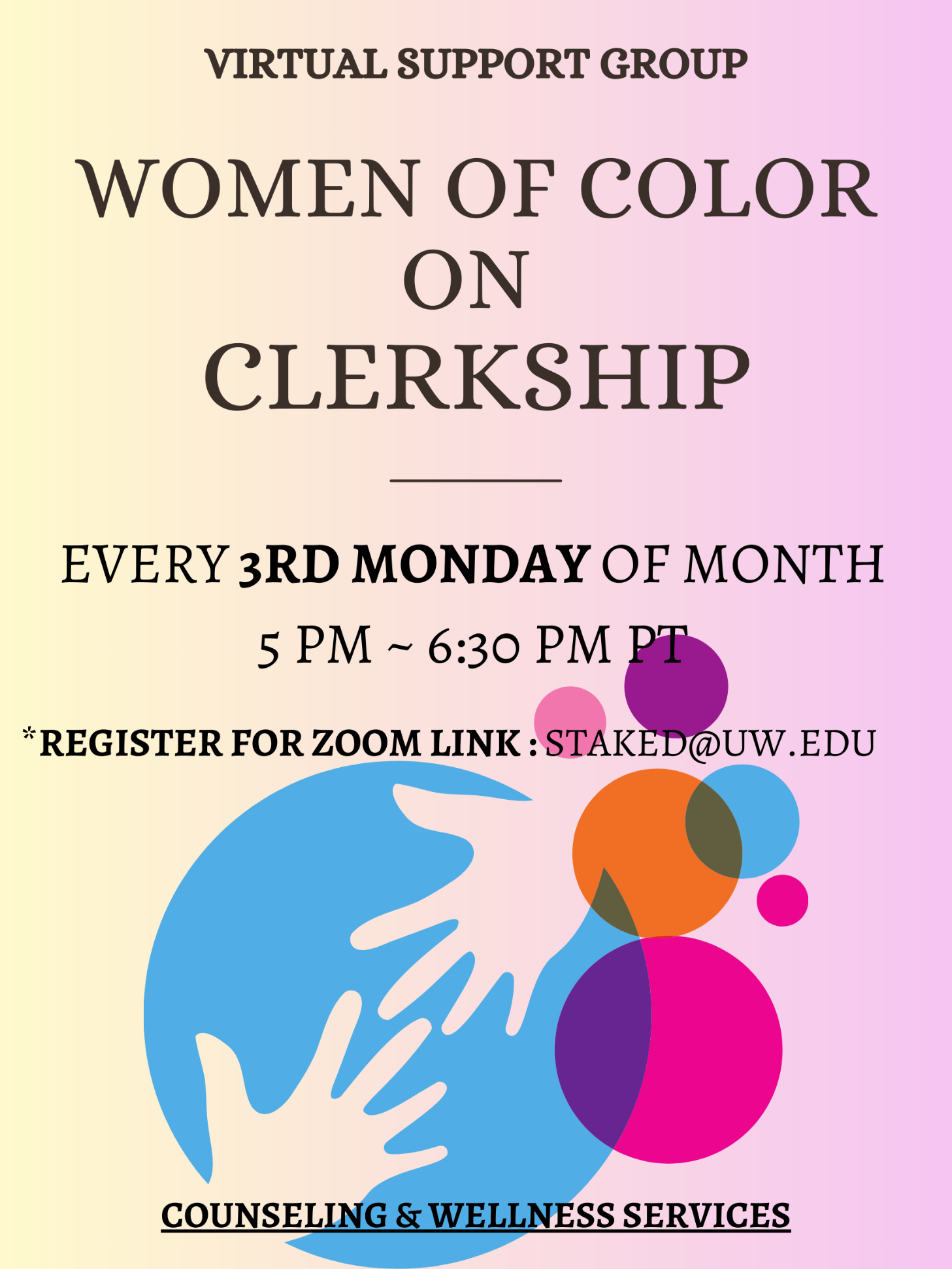 The next Women of Color on Clerkship Virtual Support Group meeting is Monday, Aug. 21, starting at 4 p.m. AK, 5 p.m. PT, 6 p.m. MT.
Here is a message from Satoko Takeda, UWSOM student counselor: I'd like to invite all self-identified women of color, currently on clerkships, to this support group. Clerkships can often be overwhelming, as they require additional physical, mental, and schedule adjustments to deal with issues related to being a BIPOC, female-identifying medical student.
This group is designed to provide a safe space for women of color to connect and support one another in sharing their experiences during clerkship; as well as personal, academic, and social settings. This is an opportunity for you to empower yourself and your fellow women-of-color colleagues.
Benefits of this group include, but are not limited to:
Having a safe space to process unease and/or unpleasant emotions and thoughts
Receiving and providing supports to yourself and other fellow women of color colleagues
Feeling refreshed and empowered to continue your study!
If you haven't received the Zoom link yet, please register to get it by sending an email to staked@uw.edu.
---
In case you missed it, here is the previous newsletter for MS4s.
Have a wonderful week!