End-of-Patient Care Phase Survey & Incentives 
This is a message from Sara Kim, PhD, associate dean for Educational Quality Improvement 
Dear MS3 Community, 
I had communicated on March 23 the launching of the End-of-Patient Care Phase Survey. Your voices are critically important to assessing the school's compliance with accreditation standards and achieving the continuous quality improvement goals. 
Since the survey launch on March 28, 18% of you already completed the survey (a survey link was emailed directly to you by eqi@uw.edu). Thank you very much!   
Below is a breakdown of the data by your Foundations campus affiliation. The response rates by two campuses have exceeded 20%: Idaho – 26% and Montana – 21%. This is followed by Spokane and Seattle within the reach of 20% (19%, 18%, respectively). Both Wyoming (11%) and Alaska (6%) are showing a great start.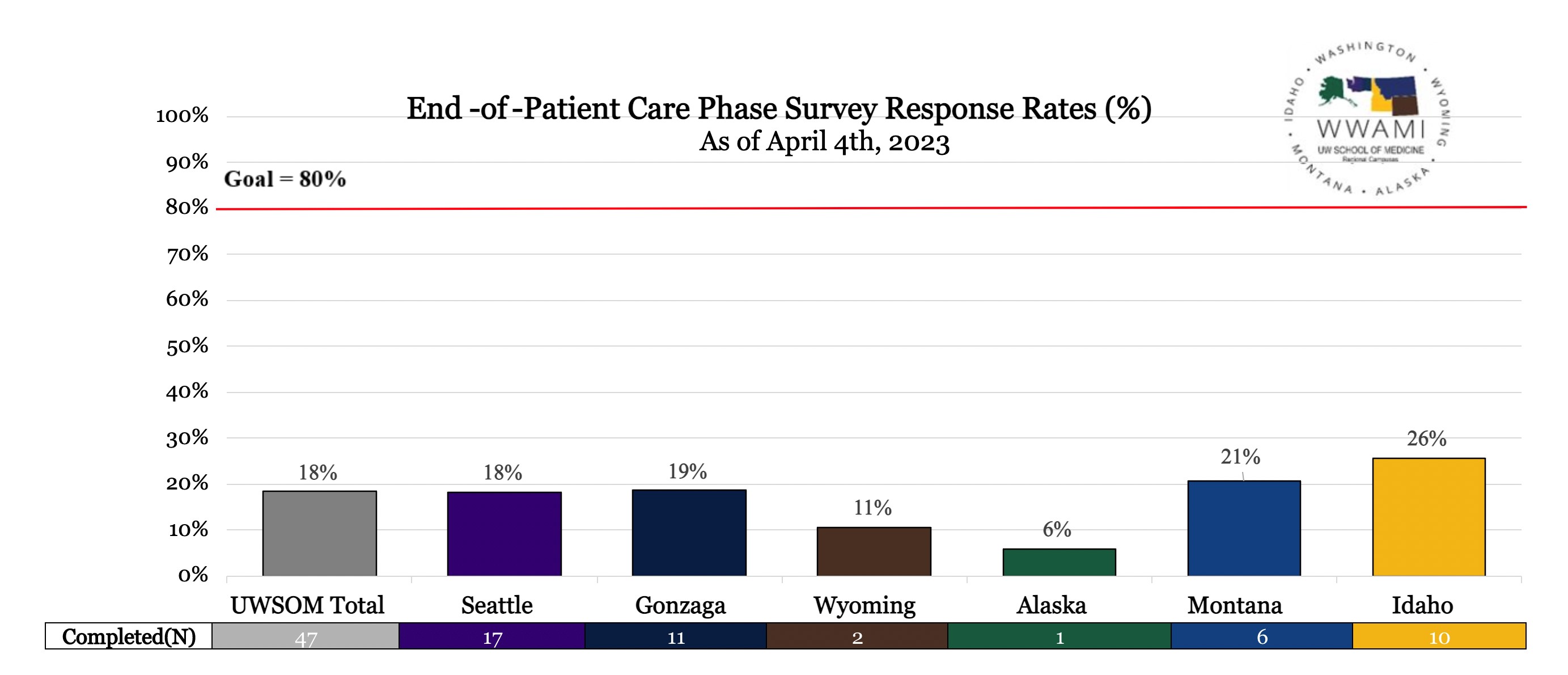 Here are the incentives we are providing this year: 
1 Amazon Kindle ($100)

 

2 Amazon Fire Tablets ($60)

 

2 Portable Chargers ($50)

 

1 Wireless Earbuds ($50)

 

3 Portable Stanley Adventure Travel Tumblers ($30)

 
We appreciate your time and look forward to sharing an update next week. 
---
Career Advising Student Advisory Board – Tip of the Month
 The away rotation application has opened! If you're planning to apply:
Don't

forget to plan ahead for a letter of recommendation. Ask your specialty advisor for advice on the best person to get a letter from.

 

Now is 

a good time

to polish up your CV!  Need help? Check out our CV page for videos, templates, and to register for a CV Group Review Session: 

https://education.uwmedicine.org/career-advising/resources/cv/

 

 
Reviewed by Career Advising Student Advisory BIPOC board member L'Oreal Kennedy. Originally written by BIPOC alum Shanelle Briggs.