ICYMI: Need to access your letter of good standing?
For instructions on how to do just that open the "Where can I go for help?" section on the 
eValue Launch page
, then click on the User Guide Library.
From there find "How to View my Letters of Good Standing in my Personal Record" in the Student Guides.
---
Academic Support update: Clerkship success
The presentation and slides from the Clerkship Success Talk Tuesday night are now available here.
Helpful Links:
---
Update about the End of Foundations survey
This is a message from Sara Kim, Ph.D., associate dean for Educational Quality Improvement: I am thrilled to share you helped reach a 25 percent response rate within two weeks of launching the End-of-Foundations Phase Survey (up seven percentage points, 25 vs. 18 percent). All campus rates increased over the past week, which is very exciting.
Let me begin with my accolades to our Alaska students. Your rate jumped from 0 to 26 percent. Pretty impressive! Next, Wyoming students improved the rate by 15 percentage points (35 vs. 20 percent). Montana continues to lead at 36 percent (up 4 percentage points), followed by Seattle (up 6 percentage points, 27 vs. 21 percent), Spokane (up 5 percentage points, 19 vs. 14 percent), and Idaho (up 2 percentage points, 18 vs. 16 percent).
This internal survey comes shortly after you completed the Association of American Medical Colleges (AAMC) Year-2 Questionnaire last year. We tried to remove any duplicative items and included essential items for establishing the baseline for the next accreditation cycle. Every voice from you counts and your high participation will help us generate a substantial report that will be shared with you.
 Here are the incentives we are providing this year:
1 Amazon Kindle ($100)
2 Amazon Fire Tablets ($60)
2 Portable Chargers ($50)
1 Wireless Earbuds ($50)
3 Portable Stanley Adventure Travel Tumblers ($30)
At the Transition to Clerkship session, I reported that 2022 student satisfaction with the Explore & Focus Phase was 70 percent. An astute comment by a medical student led our team to uncover an error. The correct satisfaction rate is 87.3 percent. I hope this is helpful.
Thank you everyone, and I look forward to updating you on the response rate.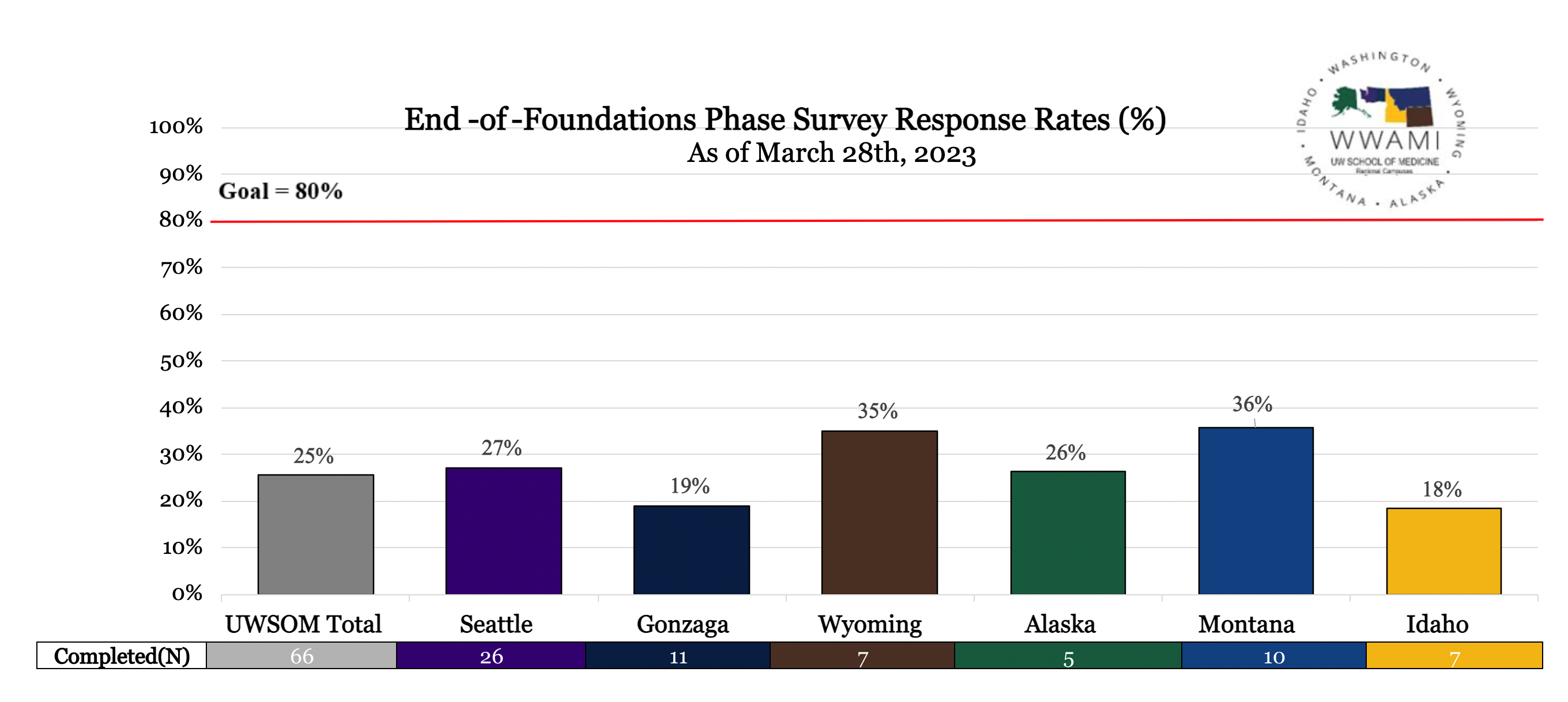 ---
Career Advising Student Advisory Board Tip of the Month 
Once you're done with Step 1, review the three short videos on Specialty Exploration & Residency Planning During Patient Care Phase: Video 1 (14 minutes), Video 2 (7 minutes) and Video 3 (4 minutes).
If you have follow-up questions about the PCP elective time and effectively leveraging your clerkships for specialty exploration and residency, you can come to Career Advising's Office Hours via Zoom, M-Th, 11-12pm AK, 12-1pm PT, 12-1pm MT. The career advisors will be there to help you.
Reviewed by Career Advising Student Advisory BIPOC board member L'Oreal Kennedy. Originally written by BIPOC alum Shanelle Briggs.
---
In case you missed it, here is the previous newsletter for MS2s.
Have a great week!