Introduction to Patient Care Phase and Special Programs will be March 27
There will be a 90-minute introduction to the Patient Care Phase and Special Programs on Monday, March 27, starting at 8 a.m. AK, 9 a.m. PT and 10 a.m. MT.
Applications for special programs open in June to start the 2024-25 academic year. If you do not plan on participating in a special program for your Patient Care Phase, you do not need to fill out an application.
Patient Care scheduling information will be sent out Autumn 2023 from the Registration and Scheduling team.
More information can be found on these websites:
Zoom link: https://washington.zoom.us/j/95789074633
Meeting ID: 957 8907 4633
---

Please consider offering feedback on a "gamified curriculum" work in progress
Please join a Center for Learning and Innovation in Medical Education (CLIME) Work in Progress on April 4, 2023. The presentation is at 11 a.m. AK, noon PT and 1 p.m. MT.
CLIME would like to invite medical students to give feedback on Tyler Bland, Ph.D.'s project Medimon: A monster-taming medical education curriculum.
 Abstract: The proliferation of e-learning resources in medical education has led to an increase in the use of mnemonic-based learning tools, such as SketchyMedical, which utilizes picture-based mnemonics to improve retention.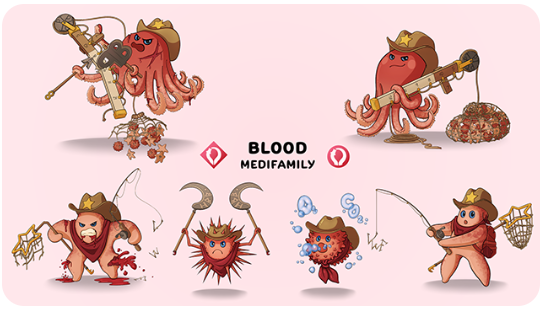 While these resources have their benefits, they often lack opportunities for active learning. In an effort to combine the strengths of traditional and e-learning approaches, we are developing Medimon, a gamified curriculum that incorporates both mnemonic-based learning and active learning through video game play. In Medimon, monsters represent various cells, organ systems, and diseases, and are designed with visual mnemonics that highlight key characteristics and symptoms. By actively engaging with these monsters in a game-based setting, medical students can not only improve their retention of complex medical concepts but also enjoy playing a game with the aim of decreasing burnout.
View the current version of the Curriculum: https://medimon.games/.
If you are not able to attend, but would like to give feedback on this project you can do so here: https://uwsom.sjc1.qualtrics.com/jfe/form/SV_dbPluSPlzbsexam.
Register: https://uw.cloud-cme.com/course/courseoverview?P=29&EID=8527.
Questions? Email clime@uw.edu.
---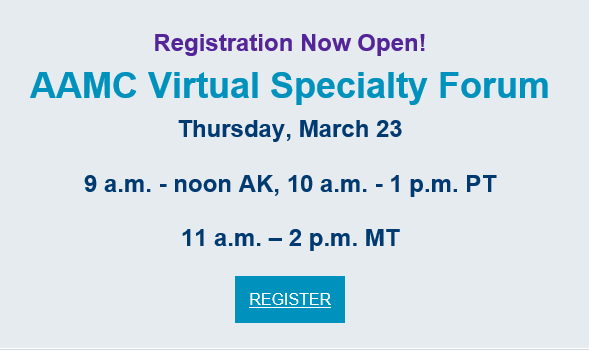 FOR: Medical students early in their specialty exploration.
COST: Free!
PARTICIPATING SPECIALTIES: Allergy and immunology, anesthesiology, colon and rectal surgery, emergency medicine, family medicine, general surgery, infectious disease, internal medicine, internal medicine-pediatrics, neurology, ophthalmology, orthopaedic surgery, otolaryngology, pathology, pediatrics, physical medicine and rehabilitation, plastic surgery, preventive medicine, psychiatry, radiology and urology.
SPECIALTY REPRESENTATIVES: Program directors, residents, specialty society representatives, practicing physicians, and others.
EVENT DESCRIPTION: This annual event hosted by the Careers in Medicine® program works to provide equitable access to specialty exposure, where medical students can view resources, chat with specialty representatives and AAMC staff, as well as attend a live presentation with residents about their specialty choice.
Note: Information and recordings will be archived and accessible to students who are unable to attend during the scheduled time.
Please direct questions to careersinmedicine@aamc.org.
---
Career Advising Student Advisory Board Tip of the Month
If you haven't met with your Career Advisor yet, get your meeting scheduled between now and May at a time that works with your schedule! Your Career Advisor can talk with you about your specialty interests including the timing of when you'll get connected with Specialty Advisors. Read the Extracurriculars section of the Specialty Guides for two specialties of interest to you.
Reviewed by Career Advising Student Advisory BIPOC board member L'Oreal Kennedy. Originally written by BIPOC alum Shanelle Briggs.
---
In case you missed it, here is the most recent MS1 newsletter.
Have a great week!