Fall class meeting TONIGHT, Thursday, Oct. 20
The MS2 Fall Class Meeting will be taking place tonight, Thursday, Oct. 20, from 5:30 to 6:45 p.m. AK, 6:30 to 7:45 p.m. PT, 7:30 to 8:45 p.m. MT.
Find the Zoom link here.
---
Take the Y2Q survey; win prizes and help the school improve
This is an update from Sara Kim, associate dean for Educational Quality Improvement: Thank you so much for helping raise our response rate to 22 percent, exceeding the national average of 17 percent!  This is a very strong start early in the survey administration.
Please see the regional campus breakdown below. Montana is leading with 41 percent followed by Spokane (24 percent), Wyoming (20 percent), Seattle (20 percent), Idaho (16 percent), and Alaska (5 percent).  The AAMC emails the survey link directly to you or you can also contact Y2Q@aamc.org to request the link.
Here is a list of the incentives we are providing. Please email eqi@uw.edu and let us know you have completed the survey. If picked to receive the items, we will ask you to send us the survey completion receipt that the AAMC forwards to you.
1 Amazon Tablet ($50 worth)
1 Kindle ($100 worth)
2 wireless earbuds ($100 worth)
2 Portable Charger ($55 worth)
3 Amazon Fire TV Stick ($25)
We will randomly draw a winner for an Amazon Tablet on Monday, Nov. 21. Winners for the rest of the items will be randomly drawn after Y2Q survey closes in December. (Students not selected for the tablet will still be eligible for the rest of the drawings).
Thank you for your participation and please encourage your peer students to take the survey as well!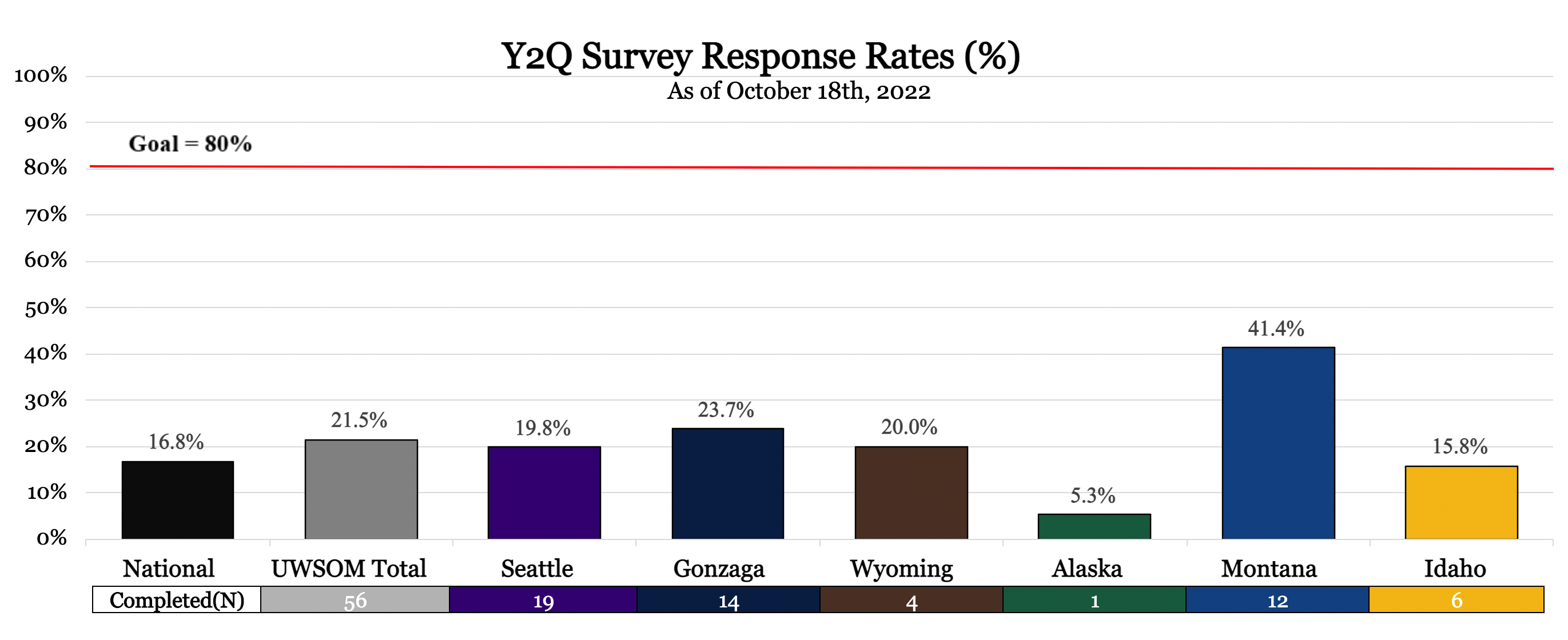 ---
ICYMI From Syllabus to Specialty Panel Series with UW Physicians:
Hear from physicians in a wide range of specialties including many specialties beyond the core clerkships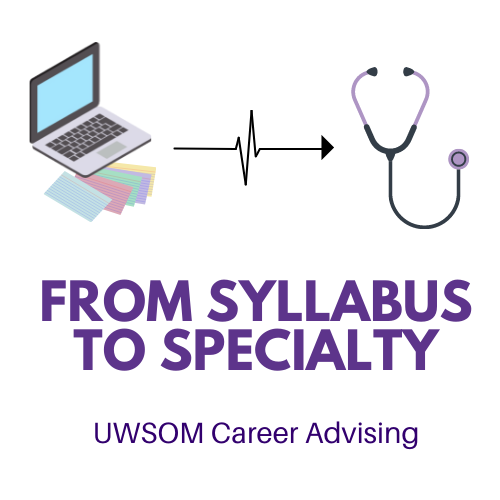 Are you asking yourself how to start exploring specialties during Foundations? Have you been wondering how your preclinical course content takes shape in a career in medicine?
The From Syllabus to Specialty Panel Series with UW Physicians is designed by Career Advising with support and facilitation from our student advisory board members with the goal to help students connect block content to specialties and career paths throughout Foundations. You'll be hearing from some amazing UW physicians who will talk about their specialty, career path and providing advice for applying to residency. There will be time for questions. All panels are one hour, virtual and will be recorded. This panel series kicks off during Autumn Integration week with:
Dermatology, Family Medicine & Internal Medicine 
Tuesday, Nov. 1: 5 p.m. AK, 6 p.m. PT, 7 p.m. MT
Zoom link here here
Pathology, Radiation Oncology & Radiology 
Wednesday, Nov. 2: 5 p.m. AK, 6 p.m. PT, 7 p.m. MT
Zoom link here
---
Career Advising Student Advisory Board Tip of the Month 
This month, I want to share an opportunity for career exploration and mentorship! UWSOM's Alumni Association invites you to participate in SAID (Student-Alumni Informational Discussions). It's your chance to connect with alumni and a small group of fellow students over Zoom or in person – they have a lot of available sessions in a wide range of specialties for you to join. Register today here.  
Reviewed by Career Advising Student Advisory BIPOC board member L'Oreal Kennedy. Originally written by BIPOC alum Shanelle Briggs.
---
In case you missed it, here is last week's newsletter for MS2s.
Have a great week!