Here is where we list the names of UWSOM faculty who have received awards. The listing comes from our bimonthly Faculty Newsletter. If you know of someone who should be acknowledged, please let us know at uwsomcom@uw.edu.
Idaho Business Review names Lynda Freeman as 2022 Woman of the Year honoree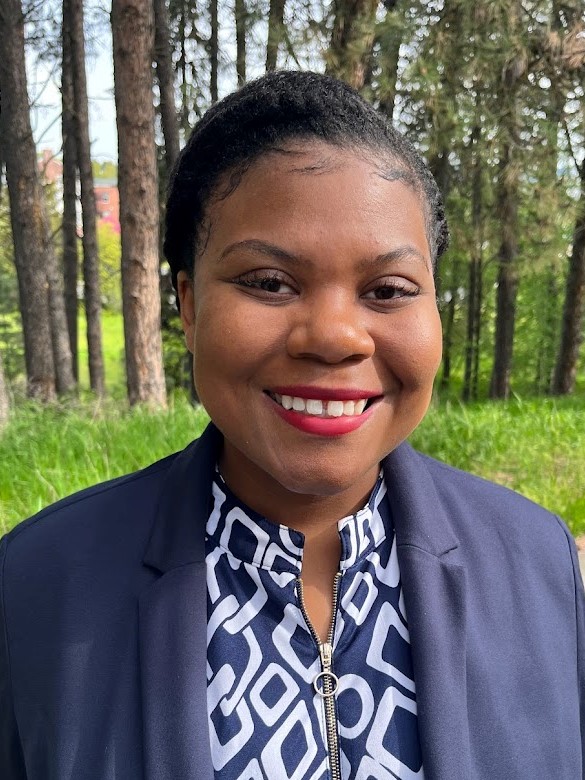 Lynda Freeman, D.H.Sc., MBA, is one of 50 individuals named by the Idaho Business Review as a 2022 Women of the Year honoree. Freeman is a Clinical Associate Professor and Academic Skills Specialist for the WWAMI Medical School at the University of Idaho (Idaho WWAMI) and is the first Black female, full-time faculty member at Idaho WWAMI.
"I strive to impact students, organizations, and the community with compassion and excellence," Freeman said. "I am so grateful to the IBR for this award acknowledging my work and I hope it inspires more women – especially women of color – that want to pursue careers in public health and medical education."
Freeman has worked at Idaho WWAMI since 2015 and uses her specialization in public health to design and implement courses for medical students' professional and personal development.
"Lynda doesn't just teach," said Carol Moehrle, District Director for Public Health – North Central District and one of Freeman's mentors. "She instills a desire for learning and encourages critical thinking in her students. She also supplements her teaching by collaborating with other leaders and experts in the community, bringing real-life experiences and examples to her students to learn with and from."
Freeman has been actively involved in the university and larger community through participation in a variety of memberships and advisory roles including but not limited to: faculty co-advisor for the University of Idaho's Black Student Union; member of the University of Washington School of Medicine's Underrepresented in Medicine Advisory Group; faculty advisor to Idaho WWAMI medical students in the National Medical Association; and member of the University of Idaho Black Faculty and Staff Association. She is also a businesswoman and entrepreneur and has co-founded two organizations: Dr. Freeman, LLC, an educational and leadership consulting firm, and The Liberation Movement, Inc., an educational non-profit.
"Idaho WWAMI could not be prouder of Dr. Freeman," said Jeff Seegmiller, Ed.D., Director of Idaho WWAMI and the University of Idaho. "She has achieved a historic status at Idaho WWAMI, demonstrates excellence in leadership, mentors and supports future physicians every day, and actively raises awareness of Black women in medicine and in Idaho."
Prior to working with Idaho WWAMI, Dr. Freeman was a Rural Health Outreach Coordinator at the Tuskegee, Ala., Area Health Education Center. There, she organized health screenings and helped refer patients to follow-up care with local physicians. It was this experience that sparked her interest in adult learning and education and since then, she has created educational tools for healthcare professionals serving rural communities.
A full list of Women of the Year honorees can be found on the Idaho Business Review's website
---
Washington group names Dr. Misbah Keen the Family Medicine Educator of the Year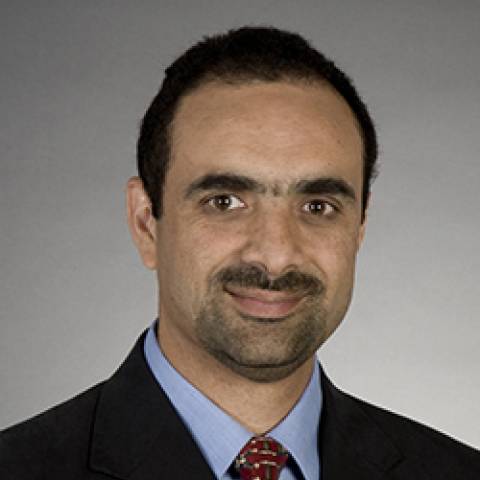 The Washington Academy of Family Physicians Foundation has named Misbah Keen, M.D., the 2022 Family Medicine Educator of the Year.
This is what the president of the foundation, Stanley Garlick, wrote about Dr. Keen in the award letter:
"This award is a tribute to your service to students and education, upholding the highest ideals of what Family Medicine represents. Your colleagues recommended you for this award with supportive and thoughtful praise; they noted your remarkable patient care, ability to inspire others, and immense capacity as an educator to impact individuals and institutions.
"They said, "he manages to have his finger in every pot without micromanaging, can find out the answer to any question, and provides the support to us individuals and teams."
"Former students from around the country praised your teaching and clinical skills, your many contributions to curricular innovations, and your dedication to expanding interest in Family Medicine. They pointed out that you challenged them beyond their natural strengths while still creating a safe learning environment. And, of course, they mentioned how your stand-up comedy added to your skills as a clinician!"
"The Washington Academy of Family Physicians Foundation appreciates your outstanding commitment to teaching and leadership. Your contributions to clinical excellence; mentorship; diversity, equity and inclusion; curricula development; and scholarship inspire us as your colleagues in Family Medicine."