Office of Rural Programs
Powell
Powell, Wyoming WRITE Site
Powell Valley Healthcare
777 Ave H
Powell, WY 82435Phone: 307-754-7257
Fax: 307-754-1231
Powell, located in northwestern Wyoming, offers the best of Wyoming and the Northern Rockies. Powell was one of ten cities designated as All-America City in 1994, a distinction which recognizes the spirit, cooperation, and dedication which are so much a part of the town and its people. As a community in the Big Horn Basin, Powell is surrounded by four mountain ranges and enjoys an excellent climate, great recreational opportunities, and the benefits of the rural lifestyle. Additional information is available at www.cityofpowell.com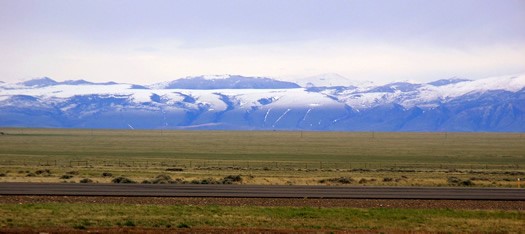 Student Perspectives:
"The WRITE community was committed to my learning experience and was great about notifying me when there was a learning experience taking place."
– Past Powell WRITE Student
Primary WRITE Preceptors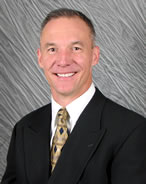 Michael Bohlman, M.D.
Family Practice/Obstetrics
Board certified in Family Practice; Oklahoma College of Medicine. Residency at St. Joseph Family Practice in Wichita, Kansas.
Special Training/Experience includes: Advanced Cardiac Life Support, Advanced Trauma Life Support, Neonatal Advanced Life Support.
Dr. Bohlman enjoys family activities, golf, skiing, hiking, camping and fishing.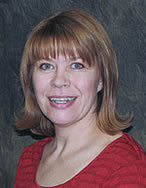 Valerie Lengfelder, M.D., Family Practice
Undergraduate Training: University of Wyoming, Laramie, WY
Medical School: University of Washington School of Medicine, Seattle, WA
Residency: Group Health Family Medicine, Seattle, WA. Member of the Wyoming Medical Society.
Certification: Board Certified – American Academy of Family Physicians; Certified in ACLS, NRP & BLS
Academic appointments: University of Wyoming College of Health Sciences Adjunct Clinical Faculty and University of Washington; School of Medicine Clinical Assistant Professor.
Special Training/Experience: Chief of Staff.
Certification/Skills – minor surgical procedures, joint steroid injections/aspirations, IUD placement, cosmetic Botox and Juvederm.
Special Areas of Medical Interest: Pediatrics, adolescent medicine, women's health and general practice.
Dr. Lengfelder enjoy biking, hiking, fishing, gardening and baking.
Participating Physicians:
Nicole Comer, M.D. (Family Medicine)
Sarah Durney, M.D. (Family Medicine)
Mike Tracy, M.D. (Internal Medicine)
Site Contact:
Sina Coguill: scoguill@pvhc.org
Clinic: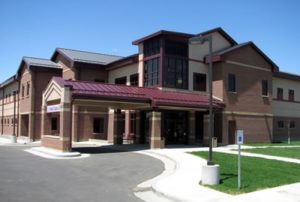 With two clinic settings, the breadth and depth of the student experience are greatly enhanced. Extending the student's rotation into the hospital's Radiology Department broadens the student's exposure to the continuum-of-care. Each clinic enjoys well appointed reception areas and a full staffing complement to support services in the clinic setting. Procedure rooms are utilized for minor procedures not requiring conscious sedation. Ancillary services for most providers are supported by Powell Valley Hospital.
Hospital: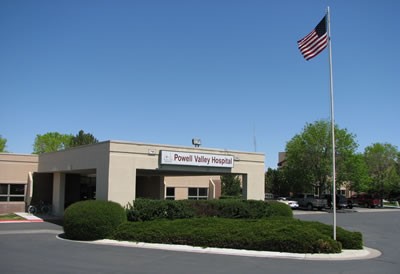 Powell Valley Healthcare, Inc. offers an integrated delivery system in this rural setting. Powell Valley Hospital is a 25-bed acute care setting. All services and facilities are provided in an extended campus setting, which allows for maximal access to care for patients and providers. Powell Valley Hospital averages 18 deliveries per month, our average number of surgeries is about 48 cases per month both inpatient and outpatient, average daily census of 12 patients acute care and swing bed, 900 admissions per year. We have 31 active staff and allied health professionals credentialed in all categories. The hospital's web site is www.pvhc.org
Nursing Home: Powell Valley Health Care offers Powell Valley Care Center, a 100-bed nursing home, and The Heartland – an assisted living facility.
Housing:
Small two-bedroom apartment, queen size bed in the master bedroom; full size bed in the second bedroom. The apartment is set up for cable and internet. Washer and dryer are located in the basement of the apartment complex. Parking is beside the complex, off street, or in the alley beside the complex. The apartment is completely furnished, including bedding, towels, and kitchen items. Student is responsible for personal items, food, and paper products. Located approximately 1 mile from clinic/hospital.
Directions:
From Billings: South I-90 at Exit 450; follow US 310 (US212S) to US 310; Turn onto SR 114 and follow to US 14A. Continue to Division Street and turn right. On Division turn left on Avenue H to Mountain View Street.
From Cody: Follow US 14 to US 14A. Continue to Division Street and turn left. On Division turn left on Avenue H to Mountain View Street
Air Transportation:
Cody, Wyoming or Billings, Montana: Most major carriers.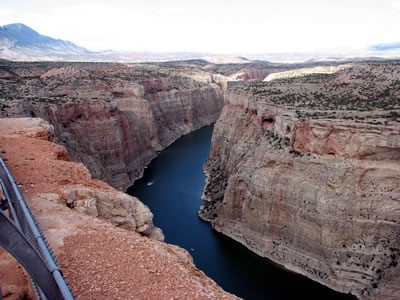 Extracurricular Activities:
Fishing, hunting, river rafting, scenic drives, snowmobiling, windsurfing, biking, golf, horseback riding, camping, boating, cross-country and downhill skiing, canoeing, kayaking. Area attractions including Homesteader Museum, Heart Mountain Relocation Center, Buffalo Bill Historical Center, Buffalo Bill Reservoir, Yellowtail Reservoir, Devil's Lookout, Wild Mustang herds, Medicine Wheel Monument.
Weather Trends:
Summer avg. 75° Winter avg. 35°, 322 days of sunshine.