Office of Rural Programs
Chelan
Chelan, Washington WRITE Site
Lake Chelan Clinic
219 E Johnson Ave
Chelan, WA 98816

Phone: 509-682-2511
Fax: 509-682-2515
Chelan is part of a scenic resort area of 12,000 residents (a number that can swell to 25,000 during the busy summer months) that is nestled at the edge of the Cascade Mountainsin North Central Washington. The City of Chelan lies on the shores of beautiful Lake Chelan, a glacier-fed lake flowing 50 miles from its source. The rugged and remote distant shores are framed by the majestic North Cascade Mountains.
More community information is available at: http://www.lakechelan.com/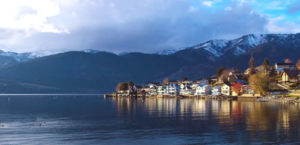 Student Perspectives:
"Getting a better understanding of the culture of the community helped me provide patients with better care. The highlight for me was seeing new mothers and infants I helped deliver out in the community."
– Past Chelan WRITE Student
Primary WRITE Preceptor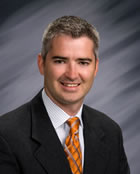 Tobe Harberd, M.D.
Family Medicine
Tobe Harberd graduated from the University of Washington School of Medicine and completed his Family Medicine Residency in Greeley, Colorado. He has practiced at Lake Chelan Clinic since 2009.tobe.harberd@cvch.org

Participating Physicians:
Jennifer Snyder, M.D. (Family Medicine)
Josh Burnell, M.D. (Family Medicine)
Keri Bergeson, M.D. (Clerkship)
Ty Witt, M.D. (Obstetrics/Gynecology)
Christine Wineberg (Psychology)

Site Contact:
Diane Witsil: DWitsil@lcch.net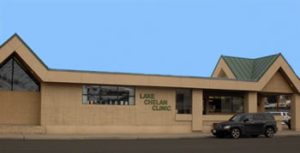 Clinic: Lake Chelan Clinic was founded in 1963 with the mission to provide the highest quality, cost effective and comprehensive health care to the community with genuine respect for individuals and sensitivity toward cultural, social, and economic diversity.In 2015, Lake Chelan Clinic joined Lake Chelan Community Hospital. It has board certified family physicians providing medical services, including a Saturday walk-in clinic and staffing the ER. In addition, full-service family medicine with OB care (100 Deliveries/Year) is offered, along with pediatrics. Physicians in this clinic precept students in the RUOP and TRUST programs. 
Hospital: Lake Chelan Community Hospital is a critical access hospital providing inpatient, emergency, obstetrical, surgical, home health & hospice care as well as inpatient addiction recovery services. LCCH is a Planetree affiliate, focusing on patient-centered care.
The hospital's web site is www.lakechelancommunityhospital.com.
Directions:
Chelan is located in the heart of Washington – 3 hours from Seattle or Spokane and 1 hour from Wenatchee. To see a map of where we are located and/or get directions from other locations, go to maps.google.com (for directions, click "Get Directions" in the upper left-hand corner where you can input the starting address).Transportation:
Passenger train and commercial flights are available in Wenatchee. It is recommended that students arrive with transportation.Housing:
Usual accommodation is a one-bedroom apartment.Extracurricular Activities:
The area has abundant recreational activities including water sports, hiking, biking, Nordic skiing and alpine skiing at nearby Echo Valley and Mission Ridge Ski resorts. Grape vineyards have become an important economic asset to the Chelan Valley providing a selection of tours and tasting opportunities for the wine enthusiast. A busy community event calendar boasts activities for all interests from rodeos to festivals and music venues.Weather Trends:
Chelan enjoys four seasons with surprisingly moderate winter temperatures (February averages highs of 40 degrees). The valley enjoys 300 days of sunshine per year, accenting crisp blue skies in winter and warm summer days.