Office of Rural Programs
ABOUT US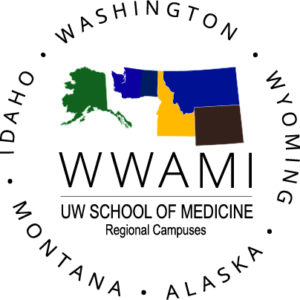 Office of Rural Programs (ORP) is a division of the UW School of Medicine Curriculum Office. Established in 2016, ORP unites the RUOP, TRUST, and WRITE programs under one leadership. Its aim is to develop rural training opportunities in the WWAMI region and advance the rural physician workforce through quality and innovative medical student training. Since its inception, ORP has added two new programs: WWAMI Area Health Education Center (AHEC) and Olympia Longitudinal Integrated Clerkship (Olympia LIC).
ORP is invested in creating challenging but safe learning spaces for all students.  In 2021, we spoke with several BIPOC students about their lived experiences with microaggressions and, at times, overt racism in today's polarized society.  In 2022, ORP is working with a McKinstry funded, Gonzaga University (GU)/UWSOM partnership study to explore how we can best prepare our preceptors to support and be aware of unique needs of our BIPOC students.  We invite site faculty and preceptors join our current study with faculty focus groups, more information can be found here.
To learn more about rural opportunities at the UW School of Medicine, contact us or visit our homepage for links to our programs.
Office of Rural Programs, UW School of Medicine, 1959 NE Pacific Street, Box 356340, Seattle, WA 98195
somrural@uw.edu; (206) 685-9497
© July 2022