Office of Rural Programs
McCall
McCall, Idaho WRITE Site
St. Luke's Payette Lakes Medical Clinic
211 Forest Street
McCall, ID 83638

Mailing Address:
P.O. Box 1047
McCall, Idaho 83638

Phone: 208-634-2225
Fax: 208-634-7212
McCall is located in Idaho's West Central Mountains located on the shores of Payette Lake, near the center of Payette National Forest. Population is around 3000.
Visit: www.mccallchamber.org
Primary WRITE Preceptor
Maureen Ferguson, M.D.
Family Medicine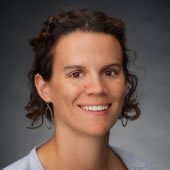 A WWAMI and McCall WRITE graduate, Maureen (Mo) Ferguson, MD is passionate about being a rural family physician and providing a full spectrum of care. She has a special interest in women's health and obstetrics. She enjoys spending her free time skiing, rafting, and playing ice hockey with friends and family. Dr. Ferguson is also an avid reader.
Site Contact:
Bailee Dickerson: dickersb@slhs.org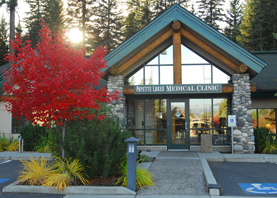 Clinic: This site is a Rural/Underserved Opportunities Program site, family medicine resident community rotation, and was one of the two original WRITE sites. Dr. Hall coordinates the WRITE program. The St. Luke's Payette Lakes Medical Clinic in McCall is fully staffed with a reception area, laboratory, x-ray, treadmill, and two minor procedure rooms. The addition of the McCall Medical clinic will house the Internal Medicine physicians, a few clinic physicians, and the new general surgeon. Satellite clinic sites are in New Meadows and Riggins. Dr. Ostermiller is the medical director of the new integrative clinic across the street from the hospital which focuses on health and wellness, including acupuncture, massage, yoga, nutrition, and life coaching. www.stlukesonline.org/mccall/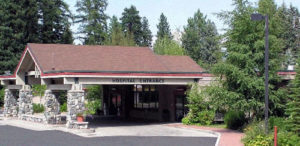 Hospital: St. Luke's McCall Hospital is a 15-bed critical access hospital. It offers 24-hour emergency service, radiology with CAT scan, mammography, ultrasound, DEXA scan, laboratory, cardiopulmonary, sleep lab, physical therapy, cancer support services, dietitian services, diabetic education, surgery, and obstetrical services. Annual admissions 700; average stay 3.2; annual average newborns 75; and 16,000 outpatient visits. The hospital's web site is https://www.stlukesonline.org/communities-and-locations/facilities/hospitals-and-medical-centers/st-lukes-mccall-medical-center
Nursing Home: McCall Living and Rehab Center, 208-634-2112
Directions:
Boise to McCall: North on Highway 55 about 100 miles. Lewiston to Boise: South on Highway 195 about 167 miles. To see a map of where we are located and/or get directions from other locations, go to maps.google.com (for directions, click "Get Directions" in the upper left-hand corner where you can input the starting address).Housing:Student housing is a 2 bedroom apartment located in town 2 minutes from the clinic / hospital in McCall.Air Transportation:Boise – most major carriers; 100 miles drive north.

Extracurricular Activities:
In McCall kayaking, rafting, fishing, hunting, hiking, wildlife, and skiing are readily accessible. The Recreation Department will loan fishing equipment to first-timers for free. The Winter Carnival is an annual event that showcases magnificent ice sculptures. The Payette Cup Regatta is held in the summer. Brundage Mountain is the community's ski resort. Boise is only two hours away with bus trips available to experience Boise Hawks baseball games. Tours at the local smoke jumper base are also popular. The new Manchester Ice Center is in the center of town and the Brundage Mountain and Tamarack Ski Resorts are close by.

Weather Trends:
Winters are sunny and snow-filled. Summers are warm (not hot) and sunny. McCall is at 5,000 feet elevation.