Office of Rural Programs
Lewistown
Lewistown, Montana WRITE Site
Central Montana Medical Center
408 Wendell Ave
Lewistown, MT 59457

Phone: 406-535-1502
Fax: 406-535-6279

Website: http://www.cmmc.health
Lewistown is an agricultural community located in the middle of Montana in the vast Judith Basin. It began as a small trading post and still features many well-preserved historic businesses and homes. Although mostly rolling prairie, farms and ranches, it features three beautiful mountain ranges, the Snowies, Moccasins, and Judiths, at an elevation of 3,963 feet. In 2010, the population of Lewistown was approximately 5,901. Additional information is available at www.lewistownchamber.com or http://www.enjoylewistown.com
Student Perspectives:
"Living here really gives the feel of what it's like to be a rural physician from running into patients at the grocery store or in a restaurant to getting called in at night for deliveries or emergency surgeries."
– Past Lewistown WRITE Student
Primary WRITE Preceptors
Christina Marchion, M.D.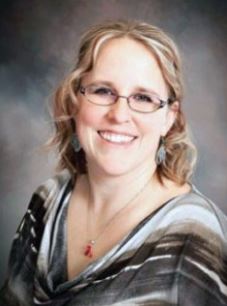 Family Medicine w/ OB
As an undergraduate at Carroll College in Helena, Dr. Marchion majored in biology and minored in Spanish. A Montana WWAMI graduate (and a former Lewistown WRITE student!), she completed her FM residency at the Family Medicine Residency of Idaho (FMRI) and an OB Fellowship at the FMRI Magic Valley Rural Training Track. Her favorite thing is spending time with her young family (dogs included!) and the many outdoor adventures available in Montana. Leisure activities include reading and traveling.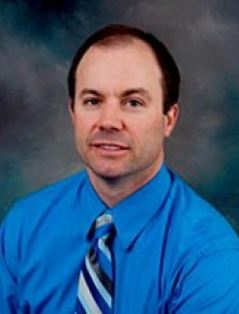 Michael E. Sura, M.D.
Family Medicine

Dr. Michael Sura is a family medicine doctor in Lewistown, Montana.  He received his medical degree from University of Nevada School of Medicine and completed his residency at the Montana Family Medicine Residency in Billings, MT.  Dr. Sura loves the outdoors and spending time with his family.
Participating Community Physicians:
Ben Simpson, M.D. (Family Medicine)
Jacob Forke, M.D. (Family Medicine)
Felipe Martignoni, M.D. (Internal Medicine)
Cassandra Lopez, M.D. (FP/OB)
Augusto Amaral, M.D. (Internal Medicine)
Katie Williams, M.D. (FP/OB)
Site Contact:
Torie Poser: tposer@cmmcares.com
Clinic: Central Montana Medical Center, located at 408 Wendell Avenue, houses many physicians to serve our vast service area.  Specialties include Family Medicine, Family Medicine with OB, Internal Medicine, General Surgery, Orthopedics, Podiatry, and many visiting specialists.  Primary hospital call is shared with all the primary care physicians. Students also work with family physicians at the Central Montana Community Health Clinic. Lewistown has been a WRITE site since 2005 and hosts R/UOP and TRUST students.

Hospital: Built in 1977, the Central Montana Medical Center (CMMC) is located at 408 Wendell Avenue. This 25-bed critical access hospital, that provides service to a population spread over 17,000 square miles. It offers 24-hour emergency room and ambulance service and full-range rehabilitation services. CMMC is supported by an active staff of 23 local physicians/providers, and many consulting/visiting staff, who provide regular monthly services at the facility. These services represent most medical specialties. The hospital's web site is https://www.cmmc.health/
What to Expect:
At CMMC, you will experience the heart of rural medicine, covering all aspects of patient care, from newborn to eldercare. In addition to the FM, Peds, IM, and Psychiatry experiences required by the WRITE program, WRITE students are able to work with other community physicians and in the ER. The Lewistown Community Health Center, led by Dr. Jacob Forke, welcomes WRITE students as well.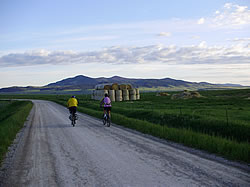 Housing:
One or two bedrooms, kitchen, laundry, wifi, cable, backyard, and carport but no garage. No pets allowed. Situated close to downtown and a running trail. Hospital is one mile away (uphill).
Directions:
Lewistown is North of I-90, 200 miles northeast of Helena & 125 miles northwest of Billings. The distance from Seattle to Lewistown is 785 miles. To see a map of where we are located and/or get directions from other locations, go to maps.google.com
Transportation: There is not an airport in Lewistown, therefore most travelers use the Billings or Great Falls airports. Amtrak service is available across Montana's Hi-Line with boarding available in Havre, Malta, and other communities.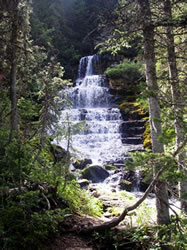 Extracurricular Activities:
One of the major attractions of Lewistown and the surrounding areas is the opportunity for year-round outdoor recreation. There are bike/hiking trails in and around town, including an extensive line of rails to trails; nearby state and national parks; the hospital has a gym that the students can use for free; skiing at Showdown (a two-hour drive); lots of snowmobiling in the Snowies and Little Belt mountains; and a new Big Spring Market that has organic food, fresh local produce when available, and fresh bread daily. In addition, there is golfing, fishing, hunting, camping, shooting, canoeing, bird watching, rock climbing, skiing, snowmobiling, skating, biking, hiking, and wildlife viewing are just a few of the activities which can be done at many nearby sites. Additional sites include the Charlie Russell Chew Choo and historic Lewistown.
Weather Trends:
The average daytime temperature in January is 30° F and the daily temperature averages 70° F in July.