Office of Rural Programs
Livingston
Livingston, Montana WRITE Site
 

Livingston Healthcare

320 Alpenglow Lane
Livingston, MT 59047

Phone: 406-222-3541
Fax: 406-222-9971
Livingston was originally a railroad town and a ranching community. When the railroad largely left in the 1980's, Livingston reinvented itself as a center for the arts. The railroad is still an influence on the town, and ranching remains a common way of life, but the downtown is now full of restaurants and art galleries, which draw a number of young people to town. There is a thriving summer/autumn farmers' market and the fly-fishing industry is big here as well. Nearby Yellowstone Park and the Absaroka/Beartooth wilderness are big draws. Folks come from all over to enjoy hiking, trail running, mountain biking and rock climbing. The proximity to Bozeman, a college town is another attraction.
Additional information is available at http://www.livingston-chamber.com/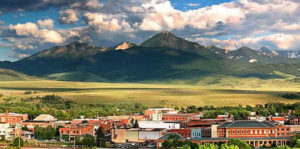 Student Perspectives:
"I am so thankful for this experience – it gave me the opportunity to see how primary care works in rural areas and decide if this is something I want to do as a career.  After being in Seattle, I realized how different things are… I am glad I have that exposure so that I know what my career would look like in MT in different specialties."
– Past Livingston WRITE Student
Primary WRITE Preceptors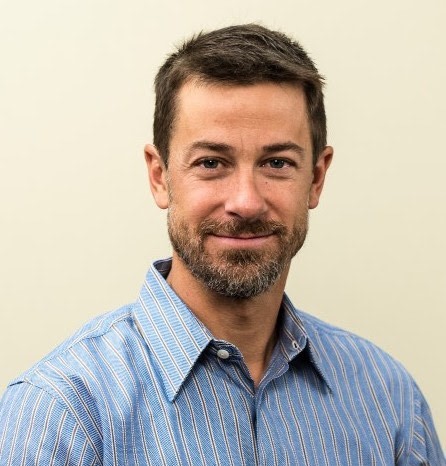 Douglas Wadle, M.D.
Internal Medicine, Hospital Medicine
University of Colorado School of Medicine; University of Washington Internal Medicine Residency. He has practiced in Livingston since 2003. In 2020, he transitioned away from the clinic into a hospitalist role. He is married to Kristin and has 2 kids: Elise, and Sam. His hobbies include Nordic skiing and trail running. He enjoys writing, and just about anything outside. doug.wadle@livhc.org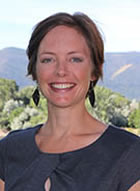 Kelly Walker, M.D.
Family Medicine w/ ObstetricsMedical school: University of Washington School of Medicine Residency: Ventura Family Medicine Residency, Ventura CA
Special practice interests: Women's and maternal health in underserved local and global communities.
I enjoy working with folks at all stages of life, from infants to adults, as well as in pregnancy. I value understanding how a patient is doing, not only physically, but also their psychological and social well-being. Helping a patient achieve the best health possible starts with truly listening to their history and approaching any treatment as a shared decision-making process with the patient.
kelly.walker@livingstonhealthcare.org
Participating Physicians:
Henry Pinango, M.D. (Internal Medicine)
Kyra Pinango, M.D. (Family Medicine)
Heather DiCross, M.D. (Pediatrics)
Mark Schulein, M.D. (Family Medicine)
Bruce Swarny, MD (Psychiatry)
Hannah Dupea, MD (Family Medicine)
Site Contact:
Roberta Smith: Roberta.smith@livingstonhealthcare.org
Housing is provided at this WRITE site. Fully furnished 3-bedroom / 2-bathroom house.
Livingston HealthCare Clinic: The Clinic is now part of the new hospital and houses all the physicians, except Dr. Schulein and Dr. Lange who work at CHP, our community health clinic for uninsured patients.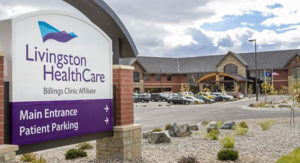 Hospital: Livingston HealthCare is a new state-of-the-art hospital that opened in October of 2015 after 60 years of being in the old hospital.  It serves Park County and parts of Sweet Grass County and Yellowstone Park. Total population of the town is 8000, and the service area is 18,000. It is a critical access hospital, with 25 total beds, 2 ICU beds, and 3 OB beds, as well as an 8-bed ER.
The hospital's web site is http://www.livingstonhealthcare.org/
Nursing Home: Most physicians see their patients at the nursing home a day or two per month. The nursing home, LHRC, is not associated with the hospital.
Location/Directions:
Livingston is right on I-90, so it is a straight shot from Seattle, about 9 hours driving. It is 30 minutes east of Bozeman, and 90 minutes west of Billings. There is an airport in Bozeman, from which it is fairly easy to reach any destination. To see a map of where we are located and/or get directions from other locations, go to Google Maps.

Extracurricular Activities:
Outdoor recreation is plentiful with nearby hiking, backpacking, trail running and mountain biking. Outdoor sporting opportunities such as fly fishing and hunting abound in the nearby mountains. There is a railroad museum and Yellowstone gateway museum right in town. Chico Hot Springs is 30 minutes south of town and Yellowstone Park 1 hour south of town. The city swimming pool is open mid-June through mid-August. There are 2 gyms in town. Downhill skiing is available at Bridger bowl (30 minutes), Big Sky (1 hour), and Showdown (90 minutes). Cross country skiing trails are numerous in the national forests, and on groomed trails in Bozeman and Bohart ranch (30 minutes) and Yellowstone Park. The farmers' market on Wednesday evenings is great with live music and lots of food and good produce and crafts. The town boasts a Carnegie library, just renovated, with computers and Wi-Fi. Livingston also has a number of great local coffee shops with good Wi-Fi as well.

Weather Trends:
Livingston is known for its winds, but they are worst in the winter and fairly minimal other seasons. We have a mild winter with little snow accumulation, but skiing is close by in the mountains and in Bozeman. It is warm in the summer, with highs sometimes approaching the mid-90s, rarely over 100 degrees.