Office of Rural Programs
Port Angeles
Port Angeles, Washington WRITE Site
North Olympic Healthcare Network
240 West Front
Port Angeles, WA 98362

Phone: 360-452-7891
Quietly nestled between the Strait of Juan de Fuca and the Olympic Mountains, Port Angeles is located in Clallam County on the North Olympic Peninsula of Washington State – U.S.A.
Incorporated in 1890 – Port Angeles has progressed into the 21st century while still holding onto steadfast traditions of hard work, family and community.
• Population: 19,000
• 2 1/2 hr. drive to Seattle
• Scenic community across the Sound from   Victoria and near Olympic National Park
Additional information city can be found at www.portangeles.org
Student Perspectives:
"This was an outstanding site. All the physicians I worked with here were great teachers, and the community was extremely welcome."
– Past Port Angeles WRITE Student
Primary WRITE Preceptor


S. Rob Epstein, M.D.
Family MedicineDr. Rob Epstein was born and raised in Seattle, Washington. He earned a Bachelor's degree at the University of Washington; then completed a Master's in Nursing at the University of Tennessee. Dr. Epstein attended medical school at the University of Washington School of Medicine, and then completed his residency in Family Medicine in Spokane. Dr. Epstein's wife, Betsy Wharton, and their two children, Forrest and Maya, enjoy being involved in the community and doing anything outside. His medical interests include obstetrics, pediatrics and procedural medicine, as well as teaching medical students from the University of Washington School of Medicine.robepstein@olypen.com

Participating Physicians:
Jessica Colwell, M.D. (Family Medicine)
Ben Curran, M.D. (Family Medicine)
Jessica DiBari, D.O. (Family Medicine)
Ned Hammar, M.D. (Family Medicine)
Lindsay Hay, M.D. (Family Medicine)
Joshua Jones, M.D. (Psychiatry)
Michael Maxwell, M.D. (Family Medicine)
Linsey Monaghan, M.D. (Family Medicine)
Summer Scavone, M.D. (Family Medicine)
Sandra Tatro, M.D. (Surgery)
Michael Wauters, M.D. (Family Medicine)
Jeff Weller, M.D. (Pediatrics)
Kate Weller, M.D. (Family Medicine/Internal Medicine)

Site Contact:
Jaima Hardman: jhardman@nohn-pa.org
Clinic:
Initially founded in 1979 by Dr. Stan Garlick, M.D., North Olympic Healthcare Network is the oldest locally owned and operated primary care clinic in Port Angeles. The clinic relocated to newly rennovated facilities just two blocks from the waterfront. Awards for this clinic include the National Rural Health Quality Achievement Award in 2009 and for several years running, the recipient of the Health Care Quality Leader Award by Premera Blue Cross.
In 2015 Family Medicine of Port Angeles transitioned from being a private practice to a Community Health Center, also called a Federally Qualified Health Center (FQHC).  The name was changed at that time to North Olympic Healthcare Network (NOHN).
NOHN, in conjunction with Swedish Cherry Hill Family Medicine Residency, is starting a Rural Training Track (RTT) for residents in Family Medicine.  Residents will spend their first year at Swedish Hospital and Cherry Hill Family Medicine Residency in Seattle.  During their second and third years of residency, they will be at NOHN and Olympic Medical Center.
Adult medicine (preventive care, acute illnesses, hospital, and nursing home care).
Pediatric medicine (well child, preventive, acute illnesses, and hospital care).
Obstetrical medicine (low and high risk obstetrics with over 175 births annually).
Special procedures include circumcision, vasectomy, colonoscopy, tubal ligation after childbirth, colposcopy, upper GI endoscopy, skin biopsy, cryosurgery, endometrial biopsies, audiograms, and more.
Emergency Medicine
Eight UW Residency trained Board Certified Family Physicians, three ARNPs, & two PAs
Full service family practice including hospital care & hi-risk OB.
Clinic is a Patient Centered Medical Home.
Internal Medicine, Pediatric, Psychiatric, and Surgery preceptors available.
Electronic Health Record.
Federally Qualified Health Clinic (FQHC)
The clinic's website can be found at: nohn-pa.org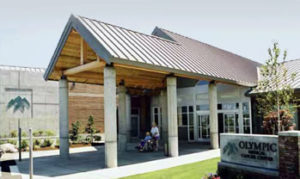 Hospital: Olympic Medical Center (OMC), located in Port Angeles, Washington, is a comprehensive health care provider for more than 70,000 residents of Clallam County. It provides emergency, surgical and birth center services at its 126-bed acute care hospital, and outpatient services, including cardiac, imaging, cancer care, rehabilitation therapy, laboratory, nutrition, diabetes education, sleep medicine, home health and primary and specialty care services at locations throughout the region.
Thanks to a highly skilled medical staff, state-of-the-art equipment and access to world class health care resources, OMC can provide local expertise for all your health care needs.
126 Bed Acute Care Hospital
120 Medical Staff
Cardiac, Cancer & Obstetrical Services (473 births)
The hospital's web site is www.olympicmedical.org.
Nursing Home:
Students will accompany preceptors to Crestwood Nursing Home as scheduled.
Housing:
Housing is a 3 bedroom-2 bath with shared kitchen. There is a washer/dryer, cable, and internet available. Not pets are allowed. Situated in a quite neighborhood not far from hospital, clinic, and downtown.

Directions:
Port Angeles is about a two and half hour drive from Seattle.To see a map of where we are located and/or get directions from other locations, go to the following maps.google.com (for directions, click "Get Directions" in the upper left-hand corner where you can input the starting address).

Transportation:
Students need to bring their own transportation.

Extracurricular Activities: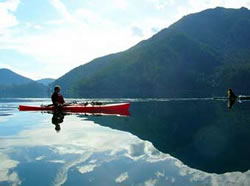 The area has abundant recreational activities. Fair weather activities include all water sports and outdoor sports. Winter activities include skiing at nearby Hurricane Ridge and Nordic skiing. Port Angeles is the gateway to the Olympic National Park and Forest areas and is near the rugged coastal areas on the western peninsula. The beautiful waters of the Strait and Peninsula rivers are close by.
Weather Trends:
Port Angeles enjoys a moderate coastal climate with average daytime highs of 60 degrees in July and 40 degrees in January. Average rainfall is more moderate at 25″ compared to Seattle at 36″ or Forks at 117″.