Office of Rural Programs
Polson
Polson, Montana WRITE Site (22 week)
Providence St. Joseph Medical Center
#6 13th Ave East
Polson, Montana 59860

Phone: 406-883-5680
Fax: 406-883-8910
Polson is located on the Flathead Indian Reservation in a natural amphitheater at the south end of the largest freshwater lake west of the Mississippi, Flathead Lake. This charming lakeside community is the trading center for one of Montana's most fertile farming areas. In a prime cherry growing region, it is home to numerous cherry orchards. The broad, sweeping Mission Valley south of Polson is bordered by the rugged, snow-capped Mission Mountains. The Flathead River that flows from Polson features boating, fishing, and whitewater rafting. The estimated population of Polson is close to 4,500. Additional information is available at www.polsonchamber.com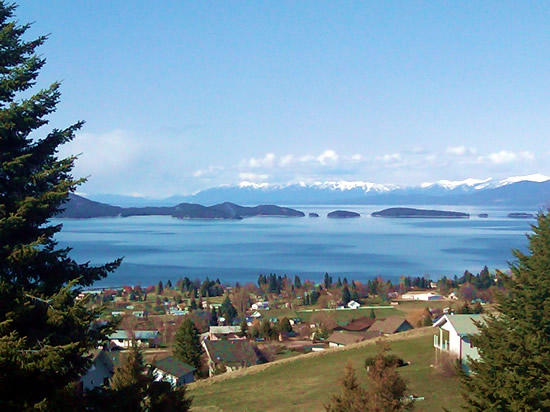 Primary WRITE Preceptors
Cory Gaul, M.D.
Family Medicine
Cory Gaul was born and raised in Missoula, Montana, and is a MT WWAMI University of Washington School of Medicine graduate.  He completed his residency training at the College of Medicine in Tucson, Arizona.  In his free time, Dr. Gaul enjoys mountain biking, backpacking, skiing, rafting, or anything else that gets him outdoors.

Nichole McKinsey, D.O.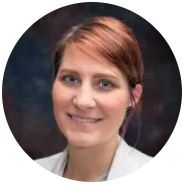 Family Medicine

I have a genuine desire to work with underserved populations both in the United States and abroad. I have a desire to practice medicine in rural America.
nichole.mckinsey@providence.org
Participating Physicians:
Paul Gochis, M.D. (Family Medicine)
Ryan Ross, M.D. (Family Medicine/Internal Medicine)
Terry Smith, D.O. (Internal Medicine)
Jamie Straub, D.O. (Obstetrics)
Site Contact:
Eristina Moore: eristina.moore@providence.org
Hospital:
Built in 1959 and remodeled in 2000, Providence St. Joseph Medical Center is located at #6 13th Ave East, Polson.  This 22-bed critical access hospital in Polson offers outstanding primary and specialty care. St. Joe's offers a wide range of specialties including a 24-hour emergency department, obstetrics and gynecology, family practice, orthopedics, general surgery, rehabilitation, laboratory services, diagnostic imaging, full-service inpatient and retail pharmacy, nutrition, and social services. Specialty services include cardiologists from the International Heart Institute of Montana, oncologists from Montana Cancer Specialists in the Klein Cancer Center, pediatrics and audiologists from Missoula Vibrant Hearing.  The services of two board-certified OB/GYN physicians at the Medical Center make it possible to cover all of a woman's healthcare needs. The Nesting Place birthing center offers many amenities such as homelike patient rooms to make the birthing experience comfortable and peaceful. The walk-in clinic is available 7 days a week from 8 AM to 7 PM. The medical center also supports the Providence St. Joseph Medical Clinic located 11 miles south in Ronan. This clinic provides primary care medicine.
The Providence St. Joseph Medical Center website is: http://montana.providence.org/hospitals/st-joseph/
Housing:
St. Joe's has 2 furnished condos available for student housing in Polson. Both condos are very close in proximity to the hospital (5-7 minutes), with easy access to restaurants, downtown Polson, and Flathead Lake. The first condo is a shared unit that features 3 bedrooms & 2 bathrooms, and in-unit laundry. Students will often find themselves sharing this condo with another student (or two) who are also completing rotations at St. Joes. The second condo is a single-bedroom unit that features 1 bathroom, a laundry room in the building, and free Wi-Fi. No pets allowed at either condo. Family housing may be able to be accommodated with prior approval.  Condo availability is determined on a case-by-case basis.
Location/Directions:
Polson is located on Highway 93, 69 miles north of Missoula and 51 miles south of Kalispell. Driving distance from Seattle to Polson is 486 miles.
Extracurricular Activities:
Polson and the surrounding area offer the opportunity for year-round outdoor recreation. There are bike/hiking trails in and around town, nearby state and national parks, such as Glacier National Park and the National Bison Range. There are opportunities to explore native culture through the Confederated Salish and Kootenai Tribes. Summer events include the Flathead Lake Cherry Festival, Flathead Lake 3-on-3 basketball tournament, Summerfest Car Show, Flathead Lake Blues Festival, plus local rodeos and farmers markets. Flathead Lake and the Flathead River offer boating, fishing, and skiing. In addition, there is live theatre, golfing, hunting, camping, shooting, bird watching, downhill, and Nordic skiing all within an hour and a half of Polson.
Climate:
The average daytime temperature in January is 34 degrees F and the daily summertime temperature averages 81 degrees F.