Office of Rural Programs
Hardin
Hardin, Montana WRITE Site
One Health

Campus Building: 1223 Center Avenue Hardin, MT 59034

Wilson Building: 10 4th Street West Hardin, MT 59034 

Phone: 406-665-4103 
Located 50 miles east of Billings, Hardin is surrounded by the Crow and Northern Cheyenne Indian reservations. Hardin's population is about 3,500. Hardin is the county seat for Big Horn County – population close to 13,000. Additional information is available at https://www.hardinmtchamber.com/

Student Perspectives:
"Getting to spend time with patients and make meaningful connections with the staff members and patients in this community has been the most worthwhile aspect of WRITE. "
– Past Hardin WRITE Student
Primary WRITE Preceptors

David Mark, M.D.
Pediatrics, Internal Medicine

CEO for Bighorn Valley Health Center. He received his medical degree from Harvard Medical School.
Ashley Quanbeck, M.D.
Family Medicine

A practitioner at the Hardin Clinic, Dr. Quanbeck graduated from University of North Dakota School of Medicine in 2007. She completed her residency at Billings Montana Family Medicine Residency in 2010. She started in Hardin in 2010.
ashley.quanbeck@bighornvalley.org
Site Contact:
Jennifer Morris: jmorris@cmtchc.org
One Health: One Health is a community-based, outpatient, primary health care center designed to serve Big Horn County with primary health care, behavioral health, and pharmacy services. The mission of One Health is to improve the well-being of everyone by providing accessible, quality health care for the whole community. With the ability to deliver care through telemedicine and face to face care. For more information regarding services and providers, please visit https://onechc.org.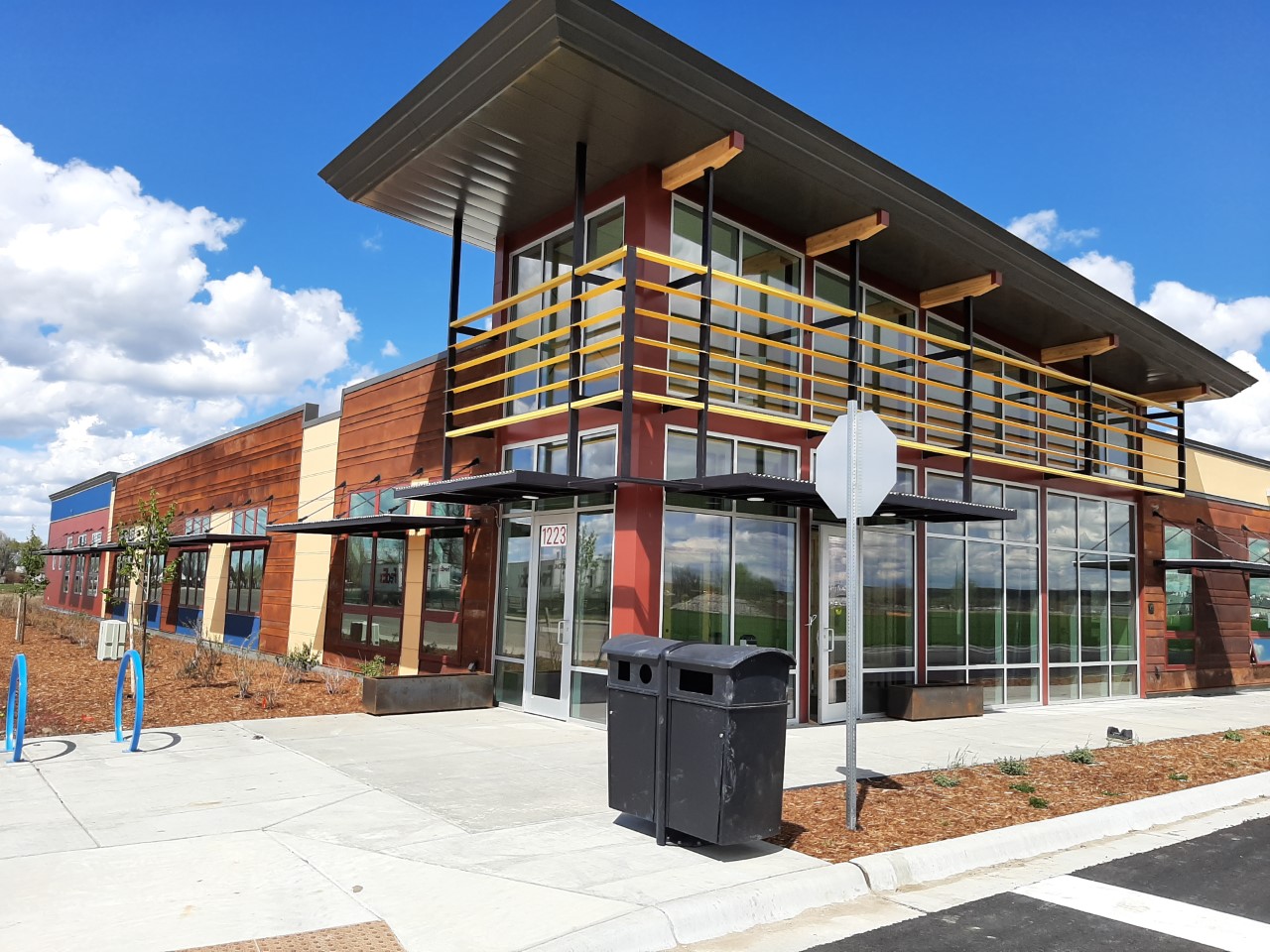 Campus Building
Big Horn County Hospital: Big Horn County Hospital is a critical access hospital, serving patients in three contiguous counties. Services include emergency, geriatric care, general surgery, physical therapy, nutritional counseling, social services, education and outreach, and laboratory and diagnostic imaging. For information regarding Big Horn County Hospital, please visit https://www.bighornhospital.org/.
Big Horn Senior Living: Big Horn Senior Living is an extended care facility for the senior population within the service areas of Big Horn, Rosebud, and Treasure Counties. Services and programs are provided by the Big Horn Hospital Association.
What to expect: Students will work with One Health physicians, in Hardin and sometimes Ashland and Miles City, for majority of family medicine experience, including psych, chronic care, peds patients and internal medicine. Daily rounding at Big Horn County Hospital will occur with preceptor and other providers. Occasional work will be held at Big Horn Senior Living. Surgery experience is possible and covered by the FM Physicians. ER experience is with mid-levels incorporated with provider assistance.
Areas of interest in and around the community: Little Big Horn Battlefield National Monument ("Custer's Last Stand") and Big Horn County Historical Museum. Outdoor recreation abounds and includes hunting, fishing, and hiking in the surrounding rugged landscape. Of particular interest is the Big Horn Canyon National Recreation Area.

Directions:
Hardin is 50 miles east of Billings. To see a map of where we are located and/or get directions from other locations, go to Google Maps.

Housing: The Choteau House, provided by One Health, is a three bedroom and one bath home with a spacious living room, kitchen, and dining area. The Chouteau House is located within a mile of the Campus and Wilson Building of One Health and Big Horn County Hospital. Bed linens – including pillows, bathroom towels, and kitchen towels are provided. Basic kitchen appliances and cookware available. WiFi is available for free and the living room TV has the capabilities to connect to Netflix. There is not a washer or dryer on site. The space is typically shared with other students who are completing their rotation at One Health and Big Horn County Hospital.

Weather Trends:
Hardin has a semi-arid climate with windy cold "dry" winters and hot, wetter summers.