Office of Rural Programs
Ferndale
Ferndale, Washington WRITE Site
Ferndale Family Medicine
5580 Nordic Way
Ferndale, WA 98248

Phone: 306-384-1511
Fax: 360-384-5758
Ferndale, Washington, is a fast-growing community of approximately 9,000 residents, which prides itself on its relaxed, small-town friendliness, award-winning school system, and affordable quality of life. Along with agriculture (Whatcom County grows more than 65 percent of the red raspberries in the U.S.), Ferndale's top industrial employers include aluminum producer, Alcoa Intalco Works, and the BP Cherry Point and Conoco Phillips Ferndale oil refineries. Downtown, Ferndale's business district has a new look, with upgrades to streets and utilities, including installation of underground power lines.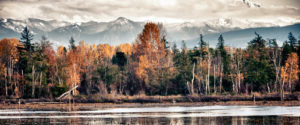 For sports and outdoor enthusiasts, Ferndale offers close-in lake and river sport fishing, 14 golf courses in the surrounding area, skiing, snowboarding, hiking, climbing and camping at Mount Baker, and nearby boating opportunities in all forms, from sailing to kayaking. Just northwest of Ferndale are swimming and clamming beaches at Birch Bay. The Ferndale City, and nearby Whatcom County Park systems, include extensive recreational facilities. Some of Ferndale's must-see public spaces include early-settlers' cabins at Pioneer Park, the Tennant Lake Interpretive Center and Fragrance Garden, and the preserved, historic farm at Hovander Homestead Park. Website: https://ferndale-chamber.com/
Student Perspectives:
"An excellent opportunity to work as a PCP in a rural setting – gave very clear ideas of what my future practice could look like."
– Past Ferndale WRITE Student
Primary WRITE Preceptor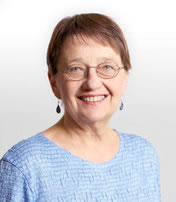 Bertha H. Safford, M.D.
Family MedicineOberlin College graduate; University of Washington School of Medicine; Maine-Dartmouth Family Medicine Residency.Dr. Safford has been a physician in Ferndale since 1979 and is Vice President of Quality for Family Care Network (FCN). She has a passion for improving patient care and has been a frequent speaker for Washington State and the American Academy of Family Physicians on implementing the components of practice redesign and Patient Centered Medical Home. In 2003, she was selected Washington State Family Physician of the Year. bhsafford@fcn.net

Participating Physicians:
Jennifer Bates, M.D. (Family Medicine)
John Hruby, M.D. (Family Medicine)
Stephen Lewis, M.D. (Family Medicine)
W. Kalani Snyder, M.D. (Family Medicine)

Site Contact:
Lisa Carter: ldcarter@fcn.net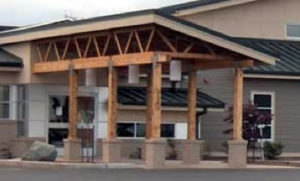 Clinic:
Ferndale Family Medical Center is one of Family Care Network's 12 sites located at 5580 Nordic Way, Ferndale, WA. Ferndale Family Medical Center is the only private family medicine practice in Ferndale. We practice full spectrum family medicine through all stages of life including family centered maternity care. As part of FCN, we are actively becoming a medical home for our patients. For more information about Ferndale Family Medical Center see: www.familycarenetwork.com/clinics/ferndale-family-medical-center/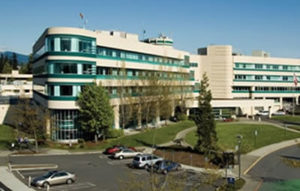 Hospital:
Ferndale is served by PeaceHealth St. Joseph Medical Center in nearby Bellingham. PeaceHealth St. Joseph Medical Center and PeaceHealth Medical Group in Bellingham provide comprehensive and specialty care for the communities of Northwest Washington.
Highly trained caregivers are committed to providing safe, evidence-based, compassionate care to every patient. They are a not-for-profit organization founded in 1891 by the Sisters of St. Joseph of Peace, who continue today as sponsors of the PeaceHealth system serving communities in Washington, Oregon and Alaska.
The medical and technology resources of PeaceHealth combined with the caring atmosphere of a community hospital ensures patients receive exceptional medicine and compassionate care.
The hospital's web site is www.peacehealth.org/st-joseph/Pages/default.aspx
Here's a direct link to "Fast Facts" on the hospital.
Nursing Home:
We continue to follow our patients when they require care in a nursing home and have many patients in nursing homes and assisted living facilities throughout Whatcom County.
Directions:
Ferndale is about 8 miles Northwest of Bellingham Washington and 100 miles North of Seattle. To see a map of where Ferndale Family Medical Center is located and/or get directions from other locations, go to the following maps.google.com (for directions, click "Get Directions" in the upper left-hand corner where you can input the starting address).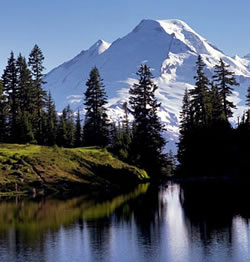 Extracurricular Activities:
With magnificent natural scenery, skiing and snowboarding at Mt. Baker, hiking, arts and theatre, charming villages and water adventures like whale watching, Whatcom County is a unique area of Washington State
Weather Trends:
Ferndale, WA climate is mild during summer when temperatures tend to be in the 60's and cold during winter when temperatures tend to be in the 40's. The warmest month of the year is August with an average maximum temperature of 71.70 degrees Fahrenheit, while the coldest month of the year is January with an average minimum temperature of 32.40 degrees Fahrenheit. The annual average precipitation at Ferndale is 36.25 Inches. Rainfall in is fairly evenly distributed throughout the year. The wettest month of the year is November with an average rainfall of 5.44 Inches.
For More information, visit: http://www.idcide.com/weather/wa/ferndale.htm