Office of Rural Programs
Lander
Lander, Wyoming WRITE Site
Indian Health Service
Wind River Service Unit
Box 128
Ft. Washakie, WY 82514

Phone: 307-332-7300
Fax: 307-332-7464
Nestled amongst the foothills of the eastern slopes of the Wind River Mountains, the eclectic city of Lander is a blend of the Old West and the New West. While the area's roots are in agriculture, recreation is a major industry due to the city's proximity to the Wind River Mountains. Also, Lander's relatively mild climate has made the area popular with "active" retirees. Lander has been recognized as one of the Best Small Towns in America by the book of the same name, and National Geographic Traveler magazine called nearby Sinks Canyon State Park one of the nation's top 50 state parks. Men's Journal heaped deserving praise on the community by naming Lander as one of the "Top 25 Coolest Mountain Towns" in the country in 1998. Additional information is available at www.landerwyoming.org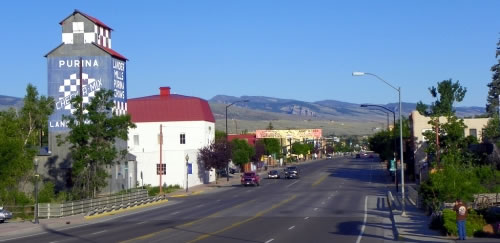 Student Perspectives:
"I had an absolutely wonderful experience during my WRITE rotation, specifically because I had opportunity to become integrated into a rural community health setting–which added to my desire to work in a similar setting, learn healthcare through a rural lens–which will be incredibly valuable in my future career, and to spend a significant portion of time in one place. The longevity of my rotation allowed me to solidify relationships with providers, mentors, and community members. "
– Past Lander WRITE Student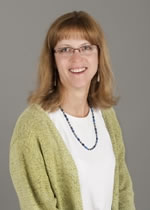 Primary WRITE PreceptorJacqueline Nelson, M.D.
Pediatrics

Board certified in Pediatrics; University of Utah School of Medicine. Residency in Pediatrics (University of Massachusetts Medical Center) and General Surgery (Maine Medical Center).jackie.nelson@ihs.gov

Participating Physician:
Clint McMahill, M.D. (Internal Medicine)

Site Contact:
Ryan Hedges: ryan@landermedicalclinic.com
Clinic:
The student would see patients with an assigned physician at both IHS clinics and physician practices in Lander. During the rotation the student would be expected to see the patient and independently provide assessment and care of the patient. Over the course of the rotation they would be able to follow the development of newborns and manage a wide variety of disease processes. Depending on the student they could do home visits, function as a part of group visits and contribute to the chronic health care clinic. There is the opportunity to go on home visits with the social worker and/or public health nurses on the Wind River Indian Reservation.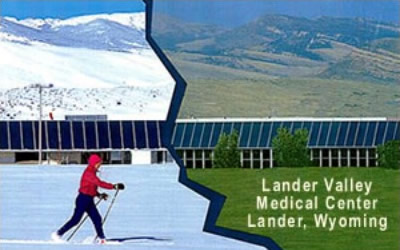 Hospital:
Lander SageWest opened in its present location in 1983. It is a progressive medical facility catering to a sophisticated market. Many factors contribute to making Lander SageWest stands out among other similar-sized hospitals: a dedicated staff that serves a number of specialized units including a full-time Level II emergency room, Level II nursery and a behavioral health program; state-of-the-art medical equipment such as a Magnetic Resonance Imaging (MRI) unit and a Stereotactic Breast Biopsy unit; and a remarkable number of physician specialists including neurologist, otorhinolarygologist (ENT's), and a general surgeon. The 81-bed facility is part of Life Point Hospitals, Inc., a nationwide provider of healthcare services. The hospital is fully accredited by the Joint Commission on Accreditation of Healthcare Organizations, is licensed by the State of Wyoming, and is approved for acceptance of Medicare patients.
Lander Regional Hospital is the first hospital in the state to be approved as a provider under the Wyoming Breast and Cervical Cancer Early Detection Program. This program allows persons who would ordinarily not have access to screening and diagnostic testing the opportunity to take advantage of these services at little or not cost.
Nursing Home:
Westward Heights Care Center is located at 150 Caring Way, Lander, WY. This is a non-profit 60-bed facility; Morning Star Manor is at 4 North Fork Road in Ft. Washakie: 50-bed facility.
Directions:
To see a map of where we are located and/or get directions from other locations, go to maps.google.com (for directions, click "Get Directions" in the upper left-hand corner where you can input the starting address).

Air Transportation:
Recommend flying in and out of Casper, WY.

Extracurricular Activities:
The City of Lander, Wyoming would like to welcome you to Lander and the surrounding areas. There is a wide range of recreational opportunities including Sinks Canyon State Park that is located within seven miles of Lander offering beautiful scenery and the mystery of seeing a river disappear into the side of the mountain. You will find the historical South Pass City and Atlantic City thirty miles south of Lander and reminisce about the late 1800's and the gold rush. Lander, WY is a blend of the Old West and the New West surrounded by the foothills of the eastern slopes of the Wind River Mountains. Rodeo as a spectator sport was born in Lander. Over 109 years ago the first paid rodeo in the world was staged in Lander, and continues today. Lander Pioneer Days is one of Wyoming's biggest 4th of July events. There are frequent powwows and religious sundances during the summer on the Wind River Reservation. If you are looking for recreation, reliving history, entertainment, relaxation and scenic beauty or just plain fun, Lander has it all.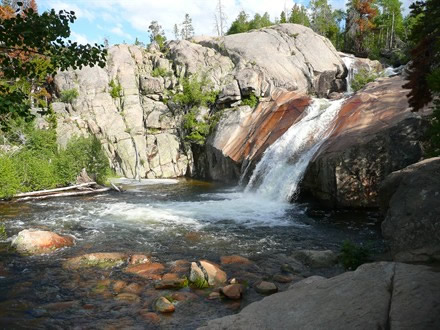 Weather Trends:
Lander, Wyoming (WY) is located at the base of the Wind River Mountains, 5,300 feet above sea level. Between 250-300 days of brilliant blue skies and illumination from the sun is the benefit from such a high elevation. During the summer months, residents and visitors enjoy warm, dry days with cool nights for comfortable sleeping.