Office of Rural Programs
Jerome
Jerome, Idaho WRITE Site
St. Luke's Clinic Jerome Family Medicine
132 5th Avenue West
Jerome, Idaho 83338

Phone: 208-814-9800
Established in 1907 by the Kuhn Brothers, as part of the North Side Twin Falls Canal Company, the town of Jerome took its name from Jerome Hill, one of the investors in the project, and a brother-in-law of W.S. Kuhn. The city of Jerome became a municipal corporation on March 24, 1919.The city of Jerome is the economic center of Jerome County. Farming and Agricultural related industries still dominate the economy of Jerome, but the city is broadening its economic base in the service sector, manufacturing and retail trade. Jerome's downtown serves as a civic and retail center.
Additional information can be found at http://www.ci.jerome.id.us/visitors.html
Student Perspectives:
"Being able to make relationships with patients and providers has been the most worthwhile aspect of WRITE. Also, because of the relationships, I was able to experience much more hands-on learning and autonomy."
– Past Jerome WRITE Student
Primary WRITE Preceptor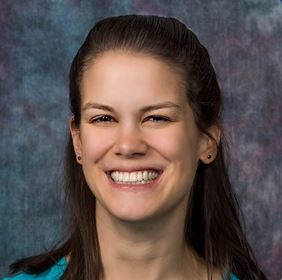 Catherine Doyle, M.D.
Family Medicine
Catherine Doyle, MD is experienced in family medicine, dermatology, and orthopedics, and a member of the Idaho Rural Health Association. She has special interests in prenatal care, pediatrics, diabetes care, and dermatology.
Participating Physicians:

Site Contact:
Cherri Bingham: binghacl@slhs.org
Clinic:
At St. Luke's Clinic Jerome Family Medicine, we provide personalized care for the entire family.  Our team of board certified Family Physicians and our Nurse Practitioner are here to be your primary source of medical care.
During the WRITE experience, students in Jerome will work with the Family Medicine Residency of Idaho (FMRI) Rural Training Program  (RTP) residents. Dr. Kern is the Program Director for the Magic Valley RTT. The FMRI RTT Collaborative is an emerging network of individuals and programs committed to sustaining health professions education in rural places.  This experience provides you with a team learning approach to medicine. Students may also work alongside UW medical students completing a portion of their rural FM Sub-I in the Magic Valley. This learning environment is unique to the Jerome WRITE site in Idaho.
We provide care for all ages from newborns to seniors and for most medical conditions including pregnancy and delivery. Our office even provides 3D/4D Ultrasound exams. We are conveniently located behind St. Luke's Jerome.
Hospitals:
St. Luke's Jerome
St. Luke's Jerome located in the heart of Jerome since 1952. St. Luke's Jerome strives to provide the best health care for the entire family. We care about you, your health, and what's best for your family. St. Luke's Jerome believes in partnering with our patients to provide compassionate care. St. Luke's Jerome offers a range of services from wellness and prevention programs such as diabetes education to an emergency department. Thank You for the opportunity to provide healthcare services for your entire family.
St. Luke's Jerome
709 N. Lincoln Jerome, ID 83338
208-324-4301
Our Services
24-Hour Emergency Care

Jerome Family Medicine Clinic – Offers quality family medicine, obstetrics, occupational medicine, orthopedic and ENT physician services.

Digital Imaging Services – To find out more about our Radiology Services, including MRI, CT Scan, X-Ray and Mammography

25 bed Critical Access Hospital providing inpatient and Swing Bed Services
St. Luke's Magic Valley Medical Center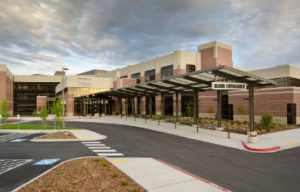 The new St. Luke's Magic Valley Medical Center opened to the public in 2011, but our history dates back to 1918, when we opened our doors to serve the needs of early settlers. Like then, we still serve the needs of people from eight southern Idaho counties and parts of northern Nevada. Our mission and values have remained firm and our vision of a healthy community has remained clear. A new Magic Valley Medical Center facility was constructed in the early 1950s, followed by a $27 million construction and renovation project in 1983. In 2002, Magic Valley Medical Center and the Twin Falls Clinic and Hospital forged a partnership to bring improved medical care to south central Idaho. The new partnership expanded our medical staff to more than 160 multi-specialty physicians. In 2006, the residents of Twin Falls County voted to partner Magic Valley Regional Medical Center with St. Luke's Boise, Meridian, and Wood River. Joining St. Luke's Health System and changing our name to St. Luke's Magic Valley Medical Center meant that patients would still receive the same high standard of care with the added backing of an Idaho-based, locally-governed health system. It also led to the construction of a brand new, state-of-the-art hospital— the most technologically advanced hospital in the state. Accredited by the Joint Commission on Accreditation of Healthcare Organizations, St. Luke's Magic Valley Medical Center serves a population of more than 180,000 and provides medical expertise and services to smaller hospitals as a referral center. As our region continues to change and grow, St. Luke's Magic Valley will be here for you and your family. Through our not-for-profit mission we will reinvest every net dollar into the technology, staffing, programs, and services that will most benefit the people we serve. We thank you for the confidence you place in us every day, and for being our partner in the future of health care in south central Idaho.
801 Pole Line Road West, Twin Falls, Idaho 83301
208-814-1000
http://www.stlukesonline.org/magic_valley/
Skilled Nursing Facilities:
There are several residential care facilities in the area.
Directions:
Most people fly into Boise and drive to Jerome. It's about a 2 hour drive from Boise taking I-84 and ID-25 East.To see a map of where we are located and/or get directions from other locations, go to maps.google.com (for directions, click "Get Directions" in the upper left-hand corner where you can input the starting address).Extracurricular Activities:
Base jumping world jump competition, white water, Jet boat with Dr. Irwin, golf, fishing, zipline, XC ski, biking, equine sports, hiking, bird watching, hunting, and skiing nearby.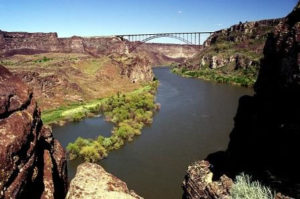 Weather Trends:
In Jerome, the summers are hot and mostly clear, the winters are freezing and partly cloudy, and it is dry year round. Over the course of the year, the temperature typically varies from 22°F to 89°F.