Office of Rural Programs
Butte
Butte, Montana WRITE Site
Southwest Montana Community Health Center
445 Centennial Ave
Butte, MT 59701

Phone: 406-723-4075
Primary WRITE Preceptor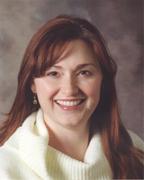 Serena Brewer, D.O.
Family MedicineUndergrad: Willamette University, Salem OR, majored in Sociology. Went to Kirksville College of Osteopathic Medicine, Kirksville, MO and completed her residency at Santa Rosa Family Medicine Residency. She specializes in women's and adolescent health. Loves to cook, rebuild old trucks, ski, and fly fish.
Shawna Yates, D.O.


Family Medicine
Dr. Yates graduated from the Western University of Health Sciences in 2004. Dr. Yates works in Butte, MT and specializes in Family Medicine. Dr. Yates is affiliated with Benewah Community Hospital and Saint James Healthcare.

Participating Physicians:
Laura Twist, M.D. (Obstetrics)
Cathy White, M.D. (Pediatrics)
Site Contact:
Bre Hall: bhall@swmtchc.org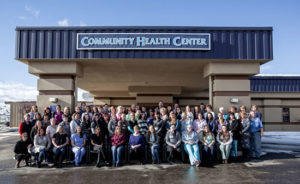 Clinic:
Founded in 1986, the Butte Community Health Center is a Federally Qualified Health Center serving 12,500 patients with annual visits totaling 50,000. Our patient mix is 50% uninsured, 24% Medicaid, 20% Medicare, 6% private insurance. Our catchment area includes the City and County of Butte-Silverbow and surrounding counties of southwest Montana.
We believe that every person, regardless of race, age, sex or personal income, has the right to receive quality health care in a supportive atmosphere.
Further, we believe that it is essential that everyone have the opportunity to maintain a state of positive health and have the professional help required to maintain their wellness through prevention, education and counseling.
Our services include comprehensive medical and dental care, pharmacy, and behavioral health all onsite. Our providers specialize in internal medicine, family practice, pediatrics, women's health, OB and geriatrics.
Currently the clinic has 6 fulltime physicians and 5 midlevel providers including nurse practitioners and PAs. Our physicians cover adult, pediatric and OB admissions at St. James Medical Center, round at all of the nursing homes and assisted living facilities in the community and regularly participate in community education activities such as "Walk-n-Talk with A Doc" and Butte High School Health Education Classes.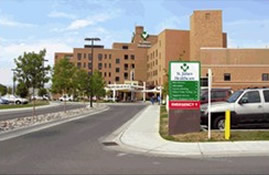 Hospital:
The Butte Community Health Center is affiliated with St. James Medical Center. St. James offers the people of Southwest Montana specialized services in Cardiology, Oncology, Orthopedics and Women's & Children's services. It is a 100-bed facility staffed by more than 500 employees, all dedicated to the integration of tradition and technology.
For more than 125 years, St. James Healthcare has played an important role in the history of Butte. Founded in 1881 by the Sisters of Charity of Leavenworth (Kansas), St. James has been known for generations for its mission of compassionate care and service to the poor. For more than 125 years, St. James has provided care for the sick and served the poor. Today, that commitment is accompanied by St. James' reputation as a technological leader in Montana's healthcare industry.

Getting to Butte:
Butte, MT, lies in the Southwest portion of Montana. It's about a 2 hour drive to the Idaho border to the south down Interstate 15. Likewise, Missoula is about a 2 hour drive to the west down Interstate 90. Helena, the state capitol, is about 80 miles to the north of Butte along Interstate 15.
About Butte:
For more than a century, copper was king in Butte, Montana and this city became one of the world's most important sources for the strategic metal. In the process, the wealth generated by mining and refining earned Butte, Montana the name "The Richest Hill on Earth." For many reasons unrelated to mining, Butte, Montana remains the Richest Hill on Earth.
The headframes scattered across the Hill are symbols of this proud mining heritage. Called gallows frames by miners, they lowered men to work in the stopes below and on the return trip to the surface they brought up the rock in the box. They are silent sentinels of the era of underground mining that punctuate the Butte landscape like steel exclamation points.
Butte, Montana is rich in history, art and culture in the midst of one of the most beautiful areas of Southwest Montana. Rimmed by the peaks of mountain ranges, Butte provides nearby access to trout fishing, world-class golf courses, hiking, hunting, skiing, soaking (in commercial hot springs), snowmobiling, and many other outdoor recreational opportunities.
Housing & Car: A car is a must for the WRITE rotation in Butte as the student works in multiple offices. Housing is either a furnished apartment in a local assisted living facility or a small cottage located next to the hospital. No pets please.

Extracurricular Activities:

Golf at Butte Country Club andHighland View Golf Course

Guides and Outfitters through Big Sky Angling Services, Montana Professional Hunters, Tom's Fishing & Bird Hunting Guide Service, ad Wild Skies Outfitting & Mountain Company

National Forests include Beaverhead-Deerlodge National Forest, Helena National Forest

Tours of Copper King Mansion, Ghost Walks – The World Museum of Mining, Old Butte Historical Adventures, Our Lady of the Rockies

Popular Community Events include The Chinese New Year's Parade, St. Urho's Day, St. Patrick's Day, Butte Freedom Festival, 1st Annual Montana Folk Festival, Evel Knievel Days, Montana Irish Festival, Farmers' Market, Annual Christmas Stroll, and the Annual Ice Sculpting Contest
Climate:
Butte, MT climate is mild during summer when temperatures tend to be in the 60's and extremely cold during winter when temperatures tend to be in the 10's.The warmest month of the year is July with an average maximum temperature of 80 degrees Fahrenheit, while the coldest month of the year is January with an average minimum temperature of 5.40 degrees Fahrenheit. Temperature variations between night and day tend to be relatively big during summer with a difference that can reach 35 degrees Fahrenheit, and moderate during winter with an average difference of 25 degrees Fahrenheit.The annual average precipitation at Butte is 12.78 Inches. Rainfall in is fairly evenly distributed throughout the year. The wettest month of the year is June with an average rainfall of 2.07 Inches.