Office of Rural Programs
Lynden
Lynden/Birch Bay, Washington WRITE Site
Lynden Family Medicine
1611 Grover Street Ste D-1
Lynden, WA 98264

Phone: 360-354-1333
Fax: 360-354-5399
Lynden is the second largest city (population 10,820) in Whatcom County. Named and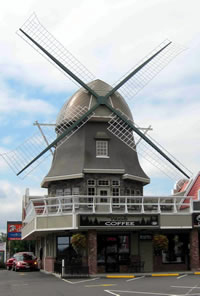 established in 1874 on the site of the Nooksack Indian village Squahalish (Nooksack: Sqwehálich), the town of Lynden began as a pioneer settlement headed by Holden and Phoebe Judson and is today home to one of the largest Dutch American communities in the nation. The town lies in a broad valley along the winding path of the Nooksack River, which empties into nearby Bellingham Baa. The surrounding area is filled with dairy, raspberry, strawberry, and blueberry farms. The region saw significant Dutch immigration in the early and mid 1900s, spurring the growth of dairies.
Today, Lynden pays homage to its Dutch heritage through locations such as Front Street, which has been made-over with a Dutch theme, complete with its own windmill. Along that street, you'll find a Dutch bakery, Dutch restaurants and numerous antiques stores. Local supermarkets contain Dutch food sections, and Dutch is still spoken by some of the town's residents. The town is noted for its manicured lawns, cheery gardens, Dutch architecture and abundance of reformed churches. In August, the Northwest Washington Fair lures thousands, and allows locals to display their agricultural products, art, and crafts. – History of Lynden

Student Perspectives:
"I made strong relationships in this community not only with the patients I saw in follow ups but also being out with community members. I would happily return to Lynden and work as a family medicine physician."
– Past Lynden WRITE Student
Primary WRITE Preceptor
Robin Caldwell, M.D.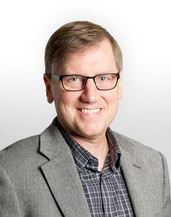 Family Medicine
My hobbies include reading, cycling, and international travel with my wife.  Yuki has enjoyed singing in the Vancouver Bach Choir since our move to the area.  My two sons are now grown, each with their own media-related businesses in Seattle.Born and raised in Oregon, I subsequently earned my undergraduate degree in Chemistry at Seattle Pacific University where I met my wife Yuki.  Following medical school at Loma Linda University I spent seven years in the Air Force, two of those years on the Pacific island of Guam, before settling into a family practice at Lynden Family Medicine in 1995.
Participating Physician:
Margaret Burden, M.D. (Family Medicine)
Site Contact:
Jena Sticklin: jhsticklin@fcn.net
Lynden Clinics: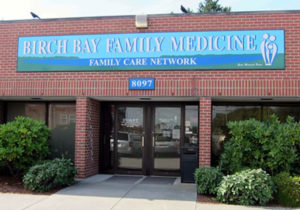 Lynden Family Medicine is located at 1610 Grover Street, Lynden. We practice full spectrum family medicine through all stages of life including family centered maternity care. As part of FCN, we are actively becoming a medical home for our patients.
For more information about Lynden Family Medicine visit out websites at:
www.familycarenetwork.com/clinics/lynden-family-medicine/
Hospital:

Lynden is served by PeaceHealth St. Joseph Medical Center in nearby Bellingham. PeaceHealth St. Joseph Medical Center and PeaceHealth Medical Group in Bellingham provide comprehensive and specialty care for the communities of Northwest Washington.
Highly trained caregivers are committed to providing safe, evidence-based, compassionate care to every patient. They are a not-for-profit organization founded in 1891 by the Sisters of St. Joseph of Peace, who continue today as sponsors of the PeaceHealth system serving communities in Washington, Oregon and Alaska.
The medical and technology resources of PeaceHealth combined with the caring atmosphere of a community hospital ensures patients receive exceptional medicine and compassionate care.
Our dedicated physicians and staff have earned PeaceHealth St. Joseph recognition as a 100 Top Hospital in America and as a top-ranking facility for patient quality initiatives in Washington state.
The hospital's web site is www.peacehealth.org/st-joseph/Pages/default.aspx
Here's a direct link to "Fast Facts" on the hospital.
Nursing Home:
We continue to follow our patients when they require care in a nursing home and have many patients in nursing homes and assisted living facilities throughout Whatcom County.
Directions:
Lynden is 13 miles North of Bellingham and approximately five miles south of the U.S.-Canadian border. To see a map of where Lynden Family Medicine is located and/or get directions from other locations, go to the following maps.google.com (for directions, click "Get Directions" in the upper left-hand corner where you can input the starting address).

Air Transportation:
Bellingham International Airport (BLI) is a full service commercial airport located in Whatcom County, approximately 3 miles N.W. of Bellingham City limits.

Extracurricular Activities:
With magnificent natural scenery, skiing and snowboarding at Mt. Baker, hiking, arts and theatre, charming villages and water adventures like whale watching, Whatcom County is a unique area of Washington State.

Lynden is within 50 miles to Vancouver, British Columbia, Canada for fun weekend excursions.

Weather Trends:
Lynden, WA climate is mild during summer when temperatures tend to be in the 60's and very cold during winter when temperatures tend to be in the 30's. The warmest month of the year is August with an average maximum temperature of 75.90 degrees Fahrenheit, while the coldest month of the year is January with an average minimum temperature of 32.10 degrees Fahrenheit. The annual average precipitation at Lynden is 45.77 Inches. Rainfall in is fairly evenly distributed throughout the year. The wettest month of the year is November with an average rainfall of 6.36 Inches. www.idcide.com/weather/wa/lynden.htm

Birch bay Tidal Info: http://www.birchbayvillage.com/tidetables.html