Office of Rural Programs
Hailey
Hailey, Idaho WRITE Site
St. Luke's Family Medicine
1450 Aviation Dr., Suite 100
Hailey, ID 83333

Phone: 208-788-3434
Fax: 208-788-9238
About Hailey:
Hailey and the neighboring communities Ketchum and Sun Valley, Idaho are located in the midst of the lovely Wood River Valley and in the heart of the central Idaho Rockies. Hailey is about 160 miles east of Boise, the state's capital. The Wood River Valley is in Blaine County, at the edge of the Sawtooth and Challis National Forests. Almost surrounded by U.S. Forest Service and Bureau of Land Management lands, the valley's heart is the Big Wood River. The main route into town is State Highway 75 off U.S. 20 to the south. The nearest interstate freeway is I-84 to the south. The population is close to 7,000 and Hailey enjoys the tag line: "Idaho's hometown in the mountains". To learn more about the area visit: www.haileyidaho.com or www.ketchumidaho.org
Student Perspectives:
"The continuity with patients was a great experience and solidified that I want to practice in a rural community."
– Past Hailey WRITE Student
Primary WRITE Preceptor
John Hatzenbeuler, M.D.
Family Medicine
Family Medicine – University of Washington School of Medicine. Family Medicine Residency Training at Maine Medical Center and board certified in Family Medicine and Sports Medicine.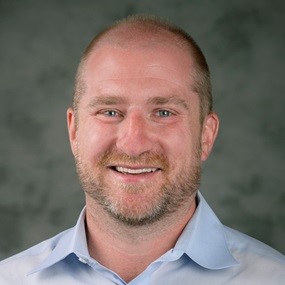 Participating Physicians:
Lucinda Leigh Morse, M.D. (Family Medicine)
Dan Fairman, M.D. (Internal Medicine)
Julie Lyons, M.D. (Family Medicine)
Katie Schneider, M.D. (Family Medicine)
Frank Batcha, M.D. (Family Medicine)
Steve Greenberg, M.D. (Family Medicine)
Courtney Vandenburgh. D.O. (Family Medicine)
Site Contact:
Bebe Yoder: yodere@slhs.org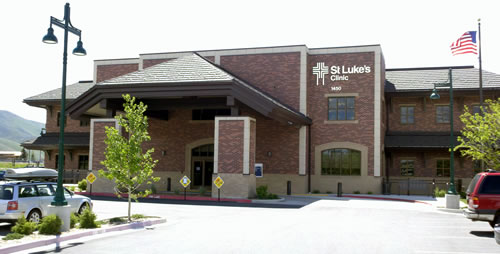 Clinic: 
The St. Luke's Family Medicine Hailey Clinic (formerly Wood River Family Medicine) has been taking care of the healthcare needs of the Wood River Valley for over 20 years. They have grown from two to ten family physicians and one mid-level providers. Due to population growth, a second clinic was opened in Ketchum, the St. Luke's Family Medicine Ketchum Clinic. Hailey was one of the two original WRITE sites, beginning October 1997. In 2013 the clinic accepted their first TRUST scholar and now are involved in a four-year longitudinal Clinical Teaching experience with TRUST scholars. They also participate as an ongoing RUOP site and community rotation for family medicine residents. Students may spend time at satellite clinics in Challis and Stanley in addition to the Hailey and Ketchum clinics. https://www.stlukesonline.org/communities-and-locations/communities/hailey-ketchum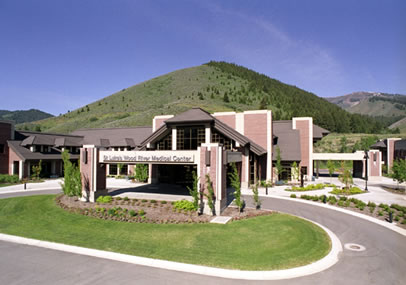 Hospital:
St. Luke's Wood River Medical Center in Ketchum has 25 patient beds as well as a Critical Care Unit providing advanced monitoring equipment and around-the-clock care. More than 1,600 admissions in the last fiscal year, including 294 deliveries, 1,535 outpatient procedures, and 440 inpatient procedures. There are 36 active staff physicians, 43 courtesy staff and 4 consulting staff. The student receives hospital privileges according to required hospital bylaws. The hospital web site is www.stlukesonline.org/wood_river
What to Expect:


Dr. Julie Lyons, the primary WRITE Preceptor, has a special interest in obstetrics.  The clinic has access to specialists in Orthopedics, ER medicine, Internal Medicine, Psychiatry, OB/GYN, and Surgery, and the WRITE student may receive extra exposure in these areas based on who in the clinic are willing to have the student spend time with them. In addition, the WRITE student will assist Dr. Batcha with some of his duties outside of the clinic, including assisting as team doc for the Sun Valley Suns Hockey team.  The local hospital emergency room is staffed full time by ER physicians, and students are encouraged to spend time there as well. The clinic physicians rotate call with one physician being "hospitalist" for several days at a time. The student will round with the hospitalist in the morning, and will rotate between preceptors for clinic in the afternoons. The student generally takes call with the primary preceptor. Procedures are available on a catch as catch can basis, but students are encouraged to be flexible in case an opportunity arises.Housing:


Student housing is a 2 bd/1ba condo next to the bike path, located just one mile from the Hailey Clinic. The condo has cable TV, internet, washer/dryer, and a covered car port with lockable small storage unit. There is no land-line phone. Students will need a vehicle most days since there is required travel to/from housing/hospital/clinic.

Directions:


Boise to Hailey, 2.5 hours – I84 East, HWY 20 East, HWY 75 North (75 turns into Main Street in Hailey); clinic is on the east side of the street – 155 miles. St. Luke's Family Medicine Ketchum Clinic is located in Ketchum. Continue north on HWY 75 to Ketchum and turn left at the light. The office building is next door to the hospital. To see a map of where we are located and/or get directions from other locations, go to maps.google.com (for directions, click "Get Directions" in the upper left-hand corner where you can input the starting address).Air Transportation:
To Boise–most major carriers. There are limited flights into Hailey's Airport: http://www.flyfma.com.

Extracurricular Activities:


Hailey is home to some amazing outdoor activities including skiing, snowboarding, dog sledding, fishing, glider rides, heli-skiing, ice skating, Nordic paragliding, sleigh rides, snowmobiling, golf, horseback riding, hunting, bird watching, wildflower tours, and ATV rides. Visit www.haileyidaho.com.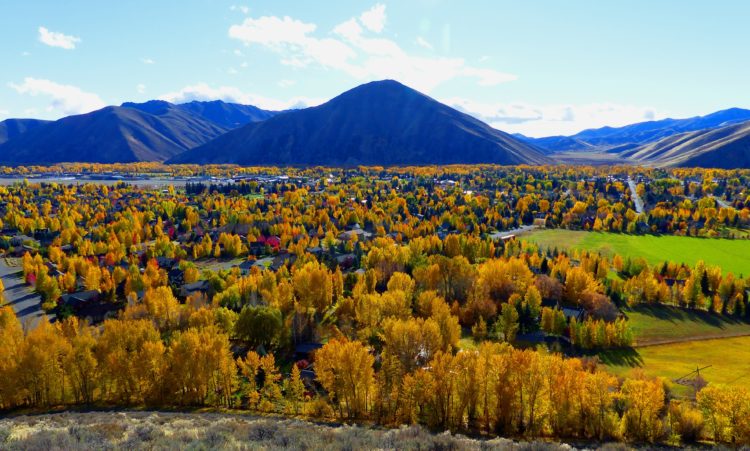 Weather Trends:
Winters are snow-filled and sunny. Summers are warm and sunny. Average summer temperature is 78 degrees, the average winter temperature is 23 degrees, with an average of 150-200 annual inches of snowfall.  And they don't call it Sun Valley for nothing–250 days of sunshine each year.