Office of Rural Programs
Newport
Newport, Washington WRITE Site
Family Health Center Newport
714 West Pine Street
Newport, WA 99156

Phone: 509-447-4885
Fax: 509-447-2411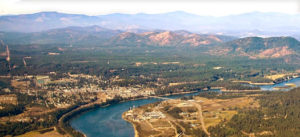 Newport is a community with the unique distinction of crossing the borders of two states. "Oldtown" lies within Idaho and Newport is the county seat of Washington's Pend Oreille County – named for the beautiful Pend Oreille River that forms the scenic backdrop to both communities. The 2000 residents of Newport enjoy easy access to Spokane via US Highway 2 (50 minutes) or Sandpoint, Idaho (40 minutes) with nearby Schweitzer Mountain and Lake Pend Oreille. The numerous lakes and backcountry that are nearby to this community simply add to the all-season recreational opportunities.
More information is available at: https://newportareachamber.com/
Student Perspectives:
"WRITE has helped give me a cohesive and deep view into family medicine and primary care in the rural setting. "
– Past Newport WRITE Student
Primary WRITE Preceptor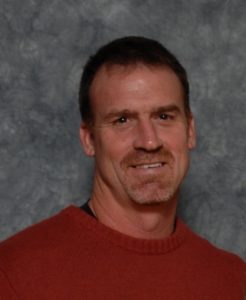 Jeremy Lewis, D.O.
Family Medicine
Jeremy Lewis graduated from Des Moines University School of Osteopathic Medicine in 1999, completed his residency at Family Medicine Spokane in 2002, and has practiced Emergency Medicine in Colville and Newport, Washington. Dr. Lewis offers a full scope of family practice services, including Pregnancy care, Pediatrics, and Adult Internal Medicine. He is currently a Family Practice Physician at Newport Health Center in Newport
Jeremy.Lewis@nhhsqualitycare.org 
Participating Physicians:
Angela Kraus, M.D. (Family Medicine)
Tessa Reinke, M.D. (Family Medicine/OB)
Aaron Reinke, M.D. (Family Medicine/OB)
Shannon Radke, M.D. (Family Medicine)
Michael Shicker, M.D. (Ortho/Surgery)
Aaron Peterson, M.D. (Emergency Medicine)
Curtis Gill, D.O. (Emergency Medicine)
Chase Williams, M.D. (Surgery)
Nathan Kanning, M.D.(Surgery)
Site Contact:
Lisa Fisher: lisa.fisher@nhhsqalitycare.org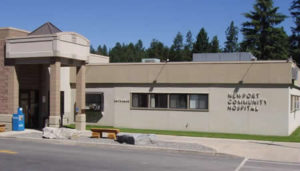 Clinic:
Both Family Health Center Newport and Family Medicine Newport are part of the hospital system and are located near the hospital and nursing home. Each practice has three board certified family medicine physicians and a physician assistant. Physicians in both clinics are involved in teaching medicical students in UWSOM's TRUST (Targeted Rural Underserved Track) and R/UOP (Rural/Underserved Opportunities Program).
Hospital:
Newport Hospital and Health Services has 24 staffed beds and provides surgical, ER, and medicial transport services. In addition to the family medicine clinics, birthing center, long term care and assisted living facility, the hospital offers diagnostic imaging, lab, PT, OT, massage therapy and other ancillary services. Website: www.phd1.org
Nursing Homes:
Newport Hospital and Health Center has a 50-bed long term care skilled nursing facility and a 42-bed assisted living facility within the medical complex.
Directions:
Newport is located on the Idaho Border, 50 minutes northeast of Spokane. It is part of the Scenic Selkirk Loop, a byway that extends north into Canada. To see a map of where we are located and/or get directions from other locations, go to maps.google.com (for directions, click "Get Directions" in the upper left-hand corner where you can input the starting address).
Transportation:
Passenger train and commercial flights are available to Spokane. It is recommended that students arrive with transportation.
Housing: One-bedroom apartment with full kitchen and deck.
Extracurricular Activities: The area has abundant recreational activities, including water sports, hiking, biking, camping, Nordic and alpine skiing at nearby Schweitzer Mountain in Sandpoint or 49o North in Chewelah. Newport and the surrounding communities proudly host celebratory events (Downriver Days, Lavender Festival, Timber Days) to entertain residents and visitors alike. The lakes, rivers, and nearby mountains offer the most treasured community assets to be shared.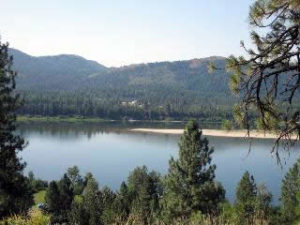 Weather:
Newport enjoys four seasons with average daytime highs in January in the mid-30s and lows in the 20s. The effect of the nearby lakes and rivers can lead to misty mornings that dissipate with the mid-day sun. Summer days are quickly warmed by the sunny days–just right for enjoying the water..