Residency Application Costs
The process of applying to residency, completing interviews, and relocating to your residency program can be costly.
Depending on your unique circumstances (couples matching, applying to preliminary and advanced programs, dual applying, etc.), your total residency application costs may vary widely.
The AAMC provides information on the cost of applying for medical residency. This page also includes a downloadable calculator to help you keep track of costs affiliated with submitting your application.
Application fees for ERAS and the SF Match vary based on the number of programs you apply to per specialty. Both systems charge a base fee for the first 10 programs, and then charge an increasing fee for each additional program.
To discourage students from blanket applying to too many programs, the cost per program increases as you add more programs to your list.
Below is a breakdown of the average amount spent by UW students on applications fees in the last few years.
You must consult with your Specialty Career Advisor to determine the number and type of programs that are appropriate for your specific needs.
The average count of applications you see here should not be used as an advising tool. This number is only provided to provide context for the average application fee total.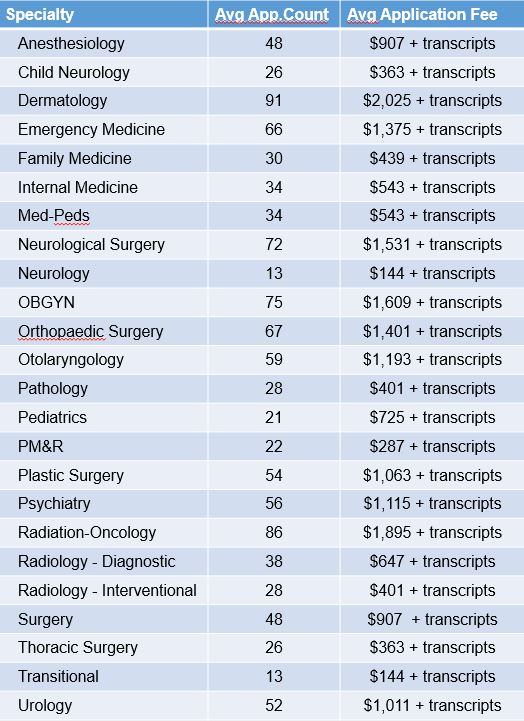 Learn more about maximizing your loans and what additional costs can be added to your MS4 budget to support application and interview travel costs.
General costs and finance process related to expenses incurred during interview season
Start at 57 minutes and 11 seconds