Linh Ngo, MSW
she/her/hers
Career Advisor for Alaska, Montana, and Seattle (Olympic College) students
lngo333@uw.edu, 206.616.7527
LinkedIn Page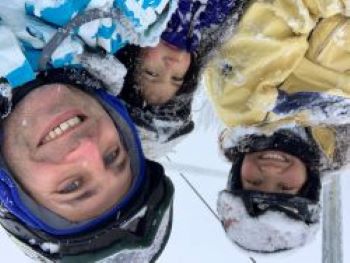 Students will receive a safe, private space to share their questions, challenges and dreams. By providing information and resources, together with the student, we will identify goals and a plan. I believe in supporting and affirming ones' strengths. Through our work together, my aim is for the student to leave with a sense of clarity and hope.
My experience with students comes from over 15 years in both community clinic and school settings including the University of Pennsylvania and Green River Community College. I have been a Career Advisor at the University of Washington School of Medicine since 2017. I received a Master of Social Work from the University of Chicago and a Bachelor of Arts in Business Administration from the University of Washington.
In my spare time, I like to rollerblade and have fun snowboarding with my young daughter and husband. I find joy as a soccer fan of the United States Women's and Men's National Teams.
My career exploration advice: Find the path that affirms who you are and want to be.