2014-2015 Common Book Series: Fresh Fruit, Broken Bodies by Seth Holmes
Health Sciences Service-Learning and Common Book Summit
At the summit, students, faculty, and staff shared food and listened to stories and poetry inspired by lived experiences of struggles, systemic inequalities, and resilience.
​Tuesday, May 19th, 2015
Time: 6:00- 8:00PM
Location: Rotunda, Magnuson Health Sciences Building​
The Unending Hunger: Tracing Women and Food Insecurity Across Borders
How does the experience of hunger and food insecurity contribute to the uneven distribution of life chances across borders?​
What are the conditions displacing increasing numbers of women and families across borders?
How does gender shape corresponding experiences of food insecurity for migrants in the United States?​
In this lecture, UW Anthropology and Latin American and Caribbean Studies Lecturer Megan Carney addressed these important questions while sharing from her recent book The Unending Hunger, an ethnography that underscores the ways that food insecurity prevails in women's experiences of migration from Mexico and Central America to the United States.
Thursday, May 14th, 2015
Time: 5:30-7:30PM
Location: Kane Hall Room 210
Farmwork, Pesticides, and Public Health Panel Discussion

Come listen to public health officials as they discuss various regional interventions (at the level of policy, in the clinic, in the field, etc) that are happening to reduce the risk of pesticide exposure for farmworkers, families, and people living in farming communities. Featuring Pamela Cant from LNI's Division of Occupational Safety and Health; Ofelio Borges, Washington State Department of Agriculture Trainer; Joanne Prado, Department of Health Epidemiologist and Public Health Educator; Eddie Kasner, PNASH, Pesticide Notification Project; and panel moderator Dr. Richard Fenske, Director of the Pacific Northwest Agricultural Safety and Health Center.
Thursday, April 16th, 2015
Time: 5:30-7:30PM
Location: ​​​Health Sciences Building Room T-435​
​​Seth Holmes Author Visit, February 9th and 10th
Brown Bag Lunch: Activism, Solidarity, and Structural Competency in the Health Professions
Video Recording of this Event​​​​

An informal Q&A session with Dr. Seth Holmes, Dr. Ben Danielson from Odessa Brown Children's Clinic, and LMHC and Puentes Executive Director Maria-Jose Soerens .  The focus of this panel was on the roles that health professionals, educators, and social workers play by working upstream to address the social determinants of health.   Sponsored by Health Equity Circle and the Health Sciences Service Learning and Advocacy Group.
Monday, February 9th, 2015
Time: 12:00PM-2:00PM
Location: South Campus Center Room 316​
Film Screening: Food Chains

Screening of this exposé on a group of "intrepid and highly lauded" Florida farmworkers who are revolutionizing the farmworker industry. The film is a story of hope and promise for the triumph of morality over corporate greed – to ensure a dignified life for farm workers and a more humane, transparent food chain. This event was sponsored by Health Equity Circle.
Monday, February 9th, 2015
Time: 2:00-4:00PM
Location:  South Campus Center Room 316
Farmworkers and Growers Organizing for Change

A panel facilitated by Joanne Silberner, featuring speakers from local farmworker unions and farms working toward more ethical and just farming and labor practices.  Speakers included Ramon Torres and Felimon Pineda from Familias Unidas por la Justicia, Gretchen Hoyt from Alm Hill Gardens, and Colette Cosner from Domestic Fair Trade Alliance.
Monday, February 9th, 2015
Time: 4:00PM-5:30PM
Location: South Campus Center Room 316
Keynote Address with Dr. Seth Holmes: Fresh Fruit, Broken Bodies- Migrant Farmworkers in the Pacific Northwest
Based on five years of research in the field (including berry-picking, migrating with undocumented Mexicans back and forth from Oaxaca up the West Coast, crossing the border on foot and being put in Border Patrol Jail), common book author Seth Holmes explored how market forces, anti-immigrant sentiment, and racism undermine health and health care.  In his keynote, he examined political, economic, and sociocultural structures as they affect indigenous Mexican migrant farmworkers, growers, doctors, and nurses. Holmes also shared his analysis of the ways in which social inequalities and health disparities come to be perceived as normal and natural in society and in health care, especially through assumptions of ethnic body difference.   His talk ended with a discussion of possibilities for moving forward toward positive social and health care change.
Monday, February 9th, 2015
Time: 7:00PM-9:00PM
Location: Kane Hall Room 130
Ethical Imperatives & Quandaries: Clinicians and Researchers Confronting Unjust Economic and Social Realities
A panel of clinicians and researchers who are committed to engaging in decolonizing research and practices as a means for producing societal change.  This panel was facilitated by UW Anthropology Professor and Chair Janelle Taylor. Panelists included Dr. Holmes; Bonnie Duran, Director of the Center for Indigenous Health Research and Health Services Professor; Johanna Crane, medical anthropologist and UW Bothell Interdisciplinary Arts and Sciences Professor; and Kelly Edwards, UW Department of Bioethics and Humanities Professor.
Tuesday, February 10th, 2015
Time: 12:00PM-2:00PM
Location: South Campus Center Room 316​
Health Professionals as Advocates: Using the Legal System as Health Professionals to Protect and Advocate for Community Health​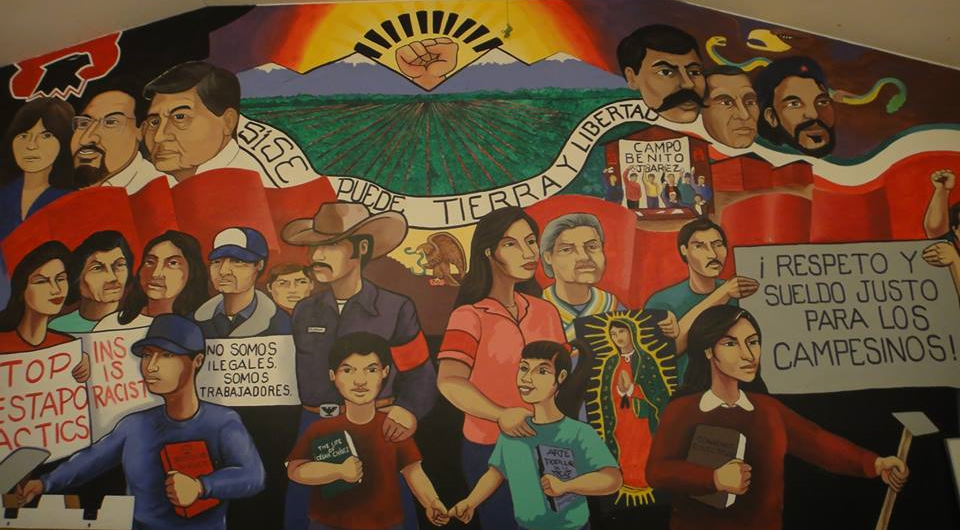 Video Recording of this Event (Film starts around 10 minutes and 15 seconds in)​​ ​SeaMar
Dr. Julian Perez discussed collaboration between legal, public health, and healthcare professionals as one method for working upstream to reduce health disparities and push toward systemic changes that address the societal determinants of health (in)equity.
Wednesday, November 19th, 2014
​Time: 6:00PM-8:00PM
Location: Magnuson Health Sciences Building, Room T-435
A Conversation about Farmworker Health with United Farm Workers co-founder Dolores Huerta
The Graduate School, in partnership with the Latino Center for Health, hosted student-focused conversation about farmworker health with Dolores Huerta.
Monday, November 17th, 2014
12:15PM-1:30PM​​
Samuel E. Kelly Ethnic Cultural Center
​An Evening with Dolores Huerta, UFW Co-Founder and Lifelong Community Organizer and Social Justice Activist​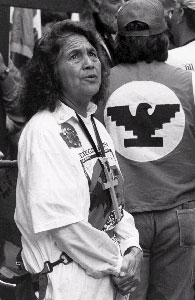 As one of the most famous and celebrated Latinas in the US, Huerta has been an advocate for social justice, women's rights, and reproductive freedom and LBG​T civil rights.​  She continues working to develop community leaders to advocate for the working poor, immigrants, women and youth through her work with the Dolores Huerta Foundation.  She recently spoke at the University of Washington and called on people to take action to change the systems that produce health disparities.
Monday, November 17th, 2014
7:00PM-9:00PM
Kane Hall, Room 120​​​
Standby seating on a space-available basis will begin 15 minutes prior to the lecture's start time.
Fresh Fruit, Broken Bodies: Engaging the Common Book through Art and Performance

Educators Norma ​Alicia Pino and Kelsen Caldwell facilitated a workshop involving writing and performance. Themes included humility, solidarity, and understanding how systems of power and privilege influence us as future health professionals.
Tuesday, November 4th, 2014
Time: 5:30PM-7:30PM
Location: Magnuson Health Sciences Building Room T-439
Health Sciences Service-Learning and Common Book Kick-Off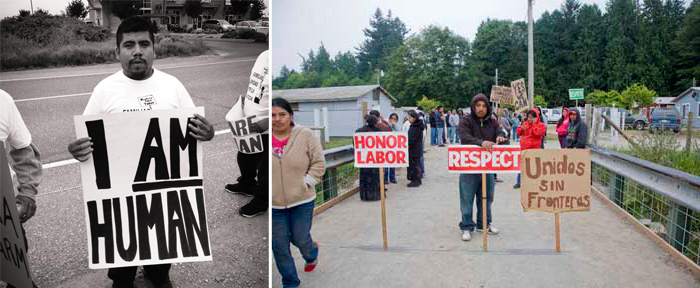 Are you interested in farmworker justice, service-learning, and activism for health equity and justice?
Come share a meal, connect with student organizations from across the health science schools, and hear from our featured speakers at the Service-Learning and Common Book Kick-Off.
Thursday, October 2nd, 2014

Time: 5:30PM-8:00PM

Location: Hogness Auditorium and the A-300 Lobby of the Magnuson Health Sciences Building​
Featured speakers, who highlighted activism and interventions promoting dignity and health for migrant farmworkers in and beyond Washington State, included:
Victoria Breckwich Vasquez and UW student Jose Carmona from the Pacific Northwest Agricultural Safety and Health Center
Maru Moral Villalpando and Jose Moreno from Latino Advocacy and the #Not1More Deportation Campaign
UW medical student Emma Zavala-Suarez from Community to Community Development and Ramon Torres from Washington State's first farmworker union, Familias Unidas por la Justicia
2013-2014 Common Book Series: In the Realm of Hungry Ghosts by Gabor Maté
Role Tensions Workshop: Self-Care and Reflection for Healthcare Professionals
April 21, 2014-Monday
Time: 5:30-7:00pm
Location: South Campus Center, Crow's Nest
This interactive workshop was led by Dr. Josephine Ensign, Associate Professor in Psychosocial & Community Health and Dr. Tom McNalley, Attending Physician in Rehabilitation Medicine. The goal of the workshop was to develop skills for burnout prevention and self-care, with a particular focus on poetry, reading, writing, and reflection.
Spring 2014 UCONJ 532 Health Sciences Common Book Seminar: Harm Reduction, Health Professionals, and the Hungry Ghost
​Dates, Mondays, March 31st-June 2nd
Time: 5:30-6:50
Open to all health sciences graduate students! Explore the role you can play as a future health professional who understands harm reduction philosophies and advocates for humanizing treatment of people who are drug users and/or are experiencing addiction. This course integrates a 12-hour service-learning requirement. Space is limited, so co​ntact somwwami@uw.edu ASAP for an add code.
Download PDF​
Gabor Maté Author Visit-All Day Events: February 19, 2014
Brown Bag Lunch and Q&A with Dr. Gabor Maté
Time: 12:00-2:00pm
Location: South Campus Center, Room 316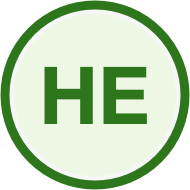 Join Health Equity Circle for a personal discussion and Brown Bag Lunch with Gabor Maté. Based on his first-hand experiences with the social determinants of health, adverse childhood experience, and a distinguished career as a researcher and physician, Dr. Maté will discuss the effects of early experiences, drug policy and stigma in breaking the cycles of addiction and disease. Student driven questions will focus on how profoundly the Social Determinants of Health (SDOH) affect the health and happiness from in utero to adulthood and what the next steps are to breaking the current cycle.
Download event PDF
Video of Brown Bag Lunch and Q&A with Dr. Maté
Screening of Bevel Up and Street Outreach Conversation with Dr. Maté
Time: 2:00-3:30pm
Location: South Campus Center, Room 316
Join students and community members who are invested in developing a street nursing project for this screening of Bevel​ Up. Stay after for a follow-up dialogue with author and activist Dr. Gabor Mate, which will address the ins and outs of developing street outreach programming and practices that work effectively at the intersections of health care, harm reduction, and drug use.
Video of Bevel Up Q&A with Dr. Maté
Keynote Address: "The Hungry Ghost: Addiction, Compassion, and Social Change"
Time: 7:00-9:00pm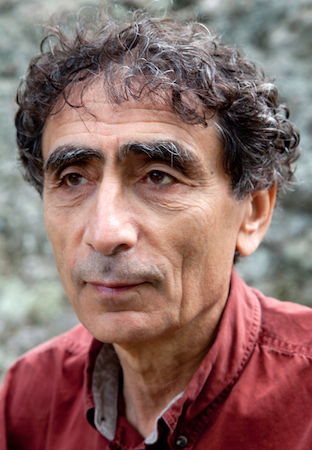 Watch this video of renowned speaker, and bestselling author, Dr. Gabor Maté.  He is highly sought after for his expertise on a range of topics, from addiction to mind-body wellness. Rather than offering quick-fix solutions to these complex issues, Dr. Maté weaves together scientific research, case histories, and his own insights and experience to present a broad perspective that enlightens and empowers people to promote their own healing and that of those around them.​
Download event PDF
Video of Dr. Maté's Evening Lecture
Harm Reduction Panel Discussion
Video of Harm Reduction Panel featuring local harm reduction experts.
Note
: The sound quality improves about 10 minutes in
From January 22nd, 2014. Watch the video above for an invigorating discussion focusing on questions in harm reduction, such as: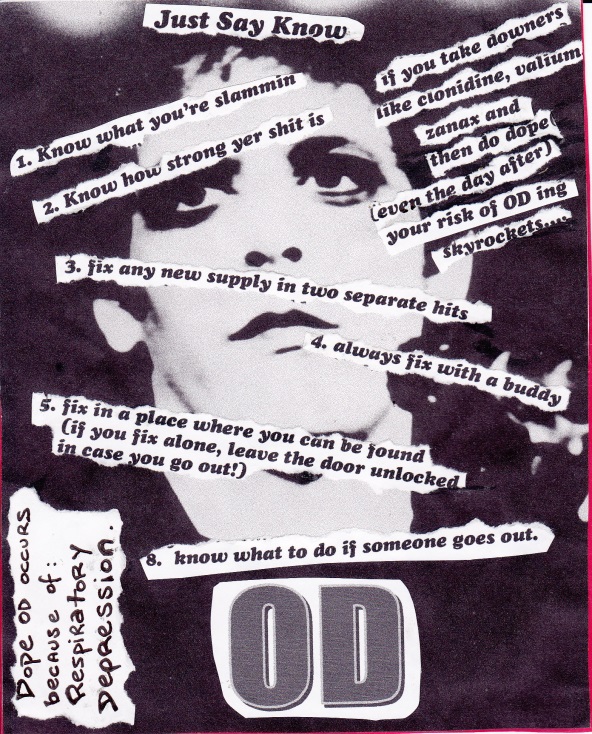 ​​​​How do you define a successful intervention?
What do you measure to determine progress toward and achievement of success?
What practices would you suggest for creating, containing and protecting a therapeutic relationship in a harm reduction environment?
What can we change about the validity of our assumptions and what we think about others?
How do healthcare professionals fit into this work now and in the future?
Panelists included:
Dr. Micki Kedzierski, Associate Director of Counseling Services and Clinical Professor in the School of Pharmacy
Ron Jackson, MSW, LICSW Evergreen Treatment Services & School of Social Work
Shilo Murphy, Executive Director of the People's Harm Reduction Alliance
Michael Hanrahan, HIV Education and Prevention Manager, Seattle King County Public Health
Panel Moderator: Kris Nyrop, Project Director of the Public Defender Association's Racial Disparity Project​​​