As you choose your Step 1 resources, it is important to understand that there is no 'magic study resource' that will help you reach your desired score. Achieving your ideal Step 1 score takes discipline, hard work, and focus. You may be overwhelmed by the number of potential resources out there. While all of these resources are helpful, it is important to figure out what works for you!
To help you choose preparation material, we have provided a list of the different types of resources available. Please note that resource usage may change depending on the time of the year (e.g., studying during the summer vs. Bootcamp).
All students are encouraged to work with your learning specialist to create an individualized weekly and monthly study plan based on your test date. You should check in regularly with your learning specialist to discuss the progress of your study plan and with your practice exams. 
---
Top 6 Resources
These are the top resources used during dedicated period based on UWSOM E18 Class Survey (141 respondents).
Review pricing list for these resources here.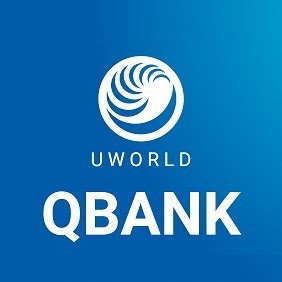 Rated 4.9/5
Gold standard of board-style questions
3,000+ Step 1 board style questions

Real-life clinical vignettes
Includes in-depth explanations on correct and incorrect answers
Highlights strengths and weaknesses
Performance gauging with peer comparison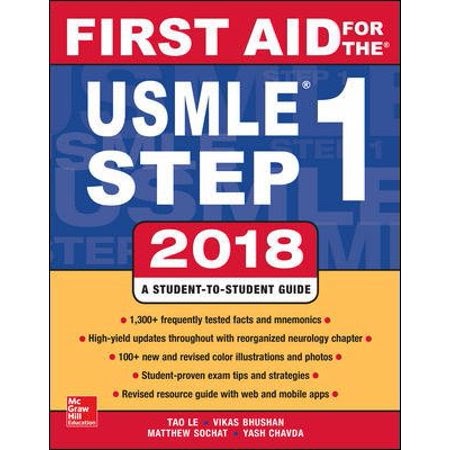 Rated 4.1/5
A "must have"
Complete framework for USMLE preparation and coursework
1,300+ must-know topics and over 1,000 illustrations and visual aids
Rapid review section for quick and efficient last-minute preparation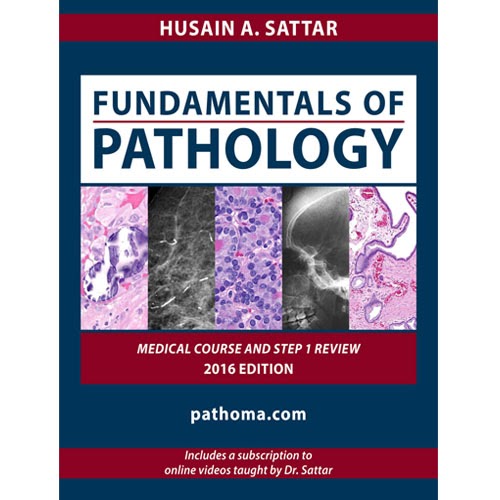 Rated 4.5/5
Provides lectures and PDF to follow along with

35 hours of online video
Covers the 19 chapters of Fundamentals of Pathology

Includes Fundamentals of Pathology

218 pages
Integration of key concepts from associated disciplines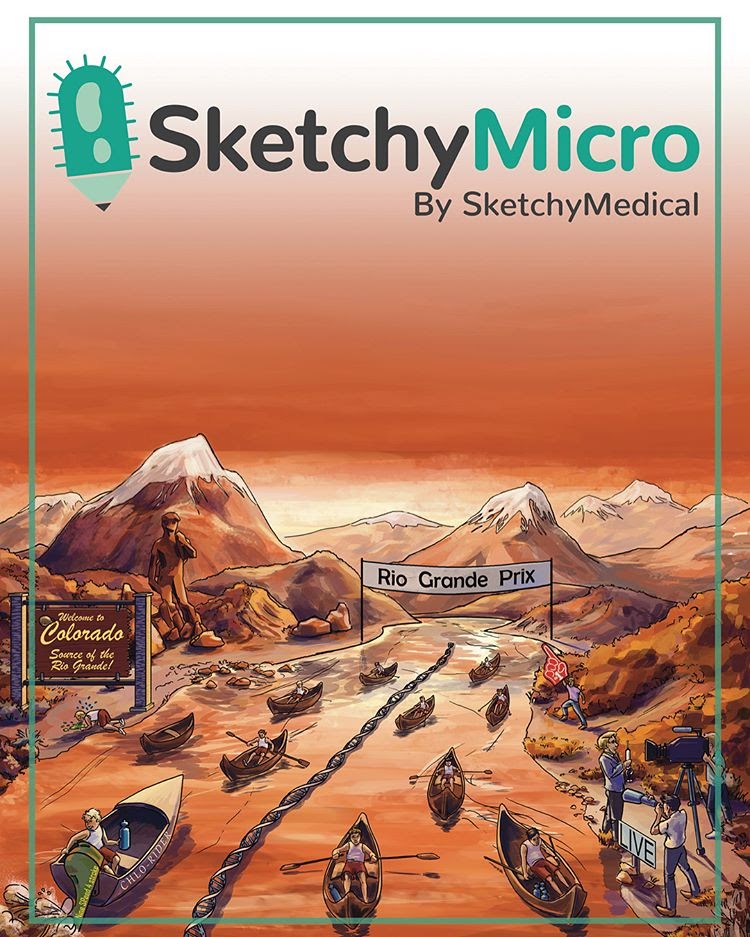 Rated 4.8/5
Great for visual learners
Helpful, colorful videos, symbols, and visual reminders
104 SketchyMicro videos
Print out slides and take notes on them or use a flashcard deck to quick yourself afterward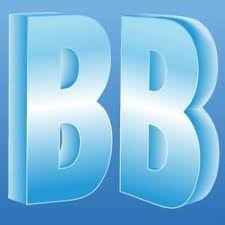 Rated 4.2/5
Support for this program is growing quickly among UWSOM students
Over 400 videos
Videos are separated by subject

Broken down by different topics within the subject

Pairs well with First Aid

Pages provided along with videos to follow along in First Aid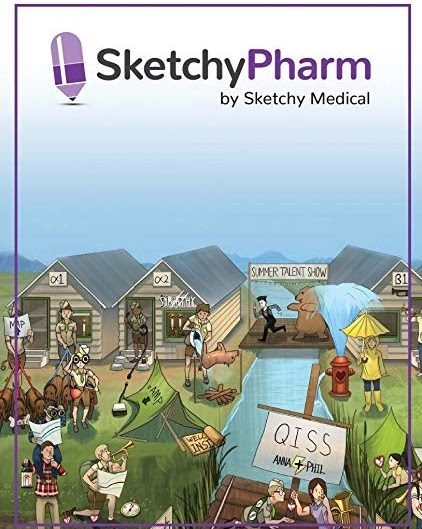 Rated 4.7/5
Great for visual learners
Helpful, colorful videos, symbols, and visual reminders
70 SketchyPharm videos
Print out slides and take notes on them of use a flashcard deck to quiz yourself afterward
National Board of Medical Examiners
Oversees and manages the United States Medical Licensing Exam and Post-Licensure Exams.
Developed customized assessments that help identify strengths and weaknesses, include board style questions and a score interpretation report.
Comprehensive Basic Science Exam
Exam that is taken near the end of foundations for second-year students.
Used to identify strengths and weakness within the knowledge of the basic sciences.
Provides a three-digit score and first data point as students prepare for Step 1 test day
Most students do not pass this exam; the E20 class average on the CBSE was 176.8
United States Medical Licensing Exam
Three-step medical licensure examination taken by any physician in the United States.
Step 1: Apply basic sciences to the practice of medicine. Ensures mastery of sciences and a foundation for safe practice of medicine.
Step 2 Clinical Knowledge: Apply knowledge and skills essential for patient care. Ensures principles of clinical sciences and patient centered skills are present.
Step 3: Apply medical knowledge and understanding of clinical and biomedical sciences for unsupervised practice. Leads to a license to practice medicine without supervision.
Comprehensive Basic Science Self-Assessments
See below under "Self-Assessments"
USMLE World Qbank
Over 2,400 board-style questions. In-depth review is provided to ensure mastery and understanding of knowledge and incorrect answers
Tracks performance and improvement.
See below under "Qbank"
40 questions, timed (one hour), All Systems, All Subjects.
Mimics one Step 1 test block. On Step 1 test day you will complete 7 different blocks containing 40 randomized questions in an hour.
Also known as "Consolidation…"
5-6 weeks dedicated solely to board studying.
Studying for 8-12 hours a day with some built-in rest days.
Individualized study plan that includes content review, self-assessments and mockblocks with an in-depth review.
Consolidation and Transition
A 3-course foundation that takes place from January to the end of March. Includes Foundations Capstone, Consolidation and Transition to Clerkships. Can be done remotely.

Foundations Capstone: Two-week phase of intensive board review of foundations material. In the form of live webinars that you must attend a certain amount of.
Consolidation: Dedicated board review study also known as bootcamp. During this time students are only studying for boards.
Transition to Clerkships: One week review of clinical and technical skills. Also allows you to ask your clerkship director and a third-year student questions about clerkships and learn about the resources UWSOM provides during the patient care phase.
---
Qbanks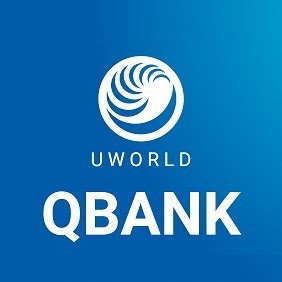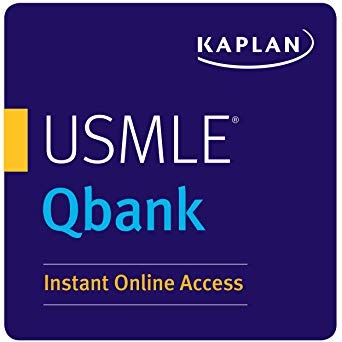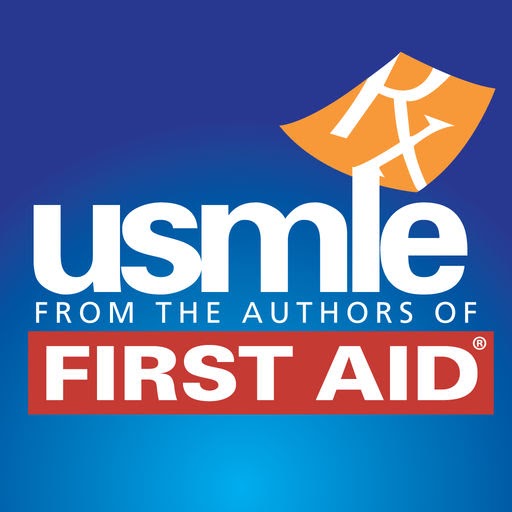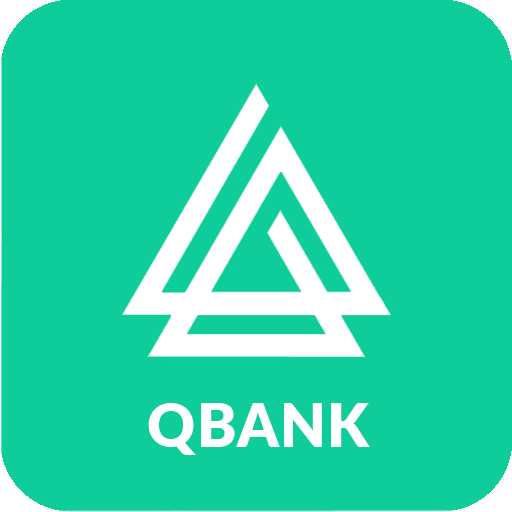 UWorld Qbank
Kaplan Qbank
USMLE Rx Qbank
AMBOSS Qbank
In theory, the sooner you start using Qbanks, the better. Most students start in the Autumn of their MS2 year.
A smart way to ease into questions when you first begin is to align your Qbank questions with your current block
There are several ways to use a Qbank. Here is an explanation of the terminology.
Timed vs. untimed mode

Most students start with untimed questions to get a feel for board-style questions.
Practicing in timed mode will replicate exam day and needs to be practiced as you approach your Step 1 test day.

40 questions completed in one hour needs to feel "normal" during Bootcamp/ Dedicated period.

Tutor vs. non-tutor mode

In tutor mode, you can review the answers immediately after answering the question.
In non-tutor mode, you answer a preselected number of questions and then review answers after you finish the set.

Subject-specific vs. randomized questions

Subject-specific:

Each Qbank allows you to narrow down questions to specific content areas.
Many students start with subject-specific questions during their blocks

Align Qbank questions with current coursework

Allows exposure to the Qbank in certain topic areas, so you can target weak areas.

Randomized:

Answering randomized questions is much more challenging than subject-specific questions.
You will need significant exposure to randomized questions by your exam day.
It is normal to see percentages drop when students switch from subject-specific to randomized questions.
Students typically switch from subject-specific to randomized questions as they progress through their Qbank.

When you make the switch depends on how many questions you have seen and your Qbank "philosophy."

What is a Qbank philosophy?!

Each student chooses to engage in a Qbank differently depending on needs and preferences in their study process.

Are you using questions to guide your studying and content review? (e.g., Qbank first, followed by content review based on Qbank questions). Or are you using questions as a way to assess progress? (e.g., tracking improvements, general areas of weakness, etc). Both?
Do you enjoy the challenge of randomized questions? Or do you prefer to stick to a subject area and learn it well in order to tackle content systematically and in an organized fashion?
Are you ready for randomized questions? Or do you need to build up your content knowledge more before engaging in randomized questions?

REMINDER: A "mockblock" refers to 40 randomized questions in one hour (non-tutor mode), which replicates a block during exam day.
General plot

Go to the question objective first and read through what was being asked
Look at the percentage of people who got it correct

If a high number got it correct, and you didn't… dedicate time to learning that objective.

If you are spending more than 10 -15 minutes on a question, put it on your "To Do" list and move on.
Don't "chase rabbits."

Other things to consider:

How much time do you have until your exam date?
Several months out? You can review more slowly.
1 month out?

How many questions do you need to get through? Do you have time to review incorrect AND corrects? Just time for incorrect?
Set a time limit on how long you can review
Prioritize the summary answer versus the other answer choices
Understand underlying physiology and then try to prioritize (was this just a detail I forgot or am I not understanding the bigger picture question)

After each question, take a second after your review and ask "What do I take away from this question?" One or two facts.
Important answers/details should be kept in a central location (e.g., Notebook, First Aid, OneNote)
"Save UWorld for Dedicated"
Pros:
You will be exposed to unique UWorld questions throughout your dedicated study.

Some evidence suggests that the number of unique questions seen is more important than repeat questions seen.

Because UWorld is the gold standard, you know you are seeing the best questions leading up to the exam
Your UWorld percentages will be more accurate during Bootcamp

Tracking your UWorld percentages are a way to gauge readiness
Cons:
You may not have time to go through UWorld a second time if you start UWorld late.

Getting through UWorld once is the bare minimum

!!

You may feel rushed to get through UWorld, which can result in
Ineffective/low quality and rushed review of questions
Time taken away from subject-specific content review
Only reviewing missed questions. Many students find it helpful to review correct and incorrect answers.
"Start UWorld as early as possible"
Pros:
You will see gold standard questions early in the process, so you will know what to expect come test day.
Allows time to move through UWorld at a slower pace

Some students prefer to review each correct and incorrect answer
UWorld offers a stellar review mechanism
This is very time-consuming and NOT for everyone. However, some students swear by it as their primary way to learn content

Allows you more time to circle back on UWorld for a second pass.

Mixed opinions on this
Some like this idea, because you can revisit questions missed questions
Others dislike it, because they remember questions (or at least the questions seem familiar). Therefore, questions seem less beneficial the second time.
Cons:
UWorld can be demoralizing when you first start it. It is normal to score ~30% at the end of Foundations.
Some students prefer to save UWorld questions for dedicated study only.
USMLE RX or Kaplan Percentages
We typically do not care about your USMLE RX or Kaplan Qbank percentages. You may only get 1 out 10 questions correct when you begin.
Students engage with RX and Kaplan early in the study process (winter/spring/summer of Foundations) so scores are meaningless. At that point in time, it is all about re-learning and reviewing content. The Qbanks are a tool to help.
UWorld
Fall of Second Year

Pretty typical to see scores around 20-40%. These scores are really still meaningless.

Dedicated

It is useful to start tracking percentages at this time.
We want to see an upward trajectory with scores throughout dedicated. Please note that this is a long, arduous process. Gains happen slowly and over time. This can be frustrating for students.
Ideally, we want to see you consistently hitting a minimum of 60% consistently by exam day (this is a for a passing Step 1 score).

Your scores will look differently depending on if it is your first time or second time through UWorld. Scores will be slightly inflated on the second pass. By how much? Your guess is as good as ours.
Common reasons why scores drop:
Switching from RX/Kaplan to UWorld. UWorld is more challenging.
Switching from subject-specific questions to randomized questions.
Switching from 10-20 questions to a block (40) of questions.
Switching from untime to timed mode.
Completing multiple mockblocks back to back. Fatigue becomes an issue, which is why it is important to schedule in practice test days.
Experiencing fatigue/burnout. You need to schedule in a rest day.
Needing to re-engage with content review.
There is a positive correlation between practice questions completed and Step 1 score (Burk-Rafel, Santen, & Purkiss, 2017)
Our recommendation is to complete two passes of a Qbank.

For example: Two passes of UWorld OR one pass of RX/Kaplan and one pass of UWorld, OR a different combination.
This would put you at ~5000 questions completed

Most UW students complete ~3500 questions, according to a recent Spokane Step 1 survey
What about other medical schools?
University of Michigan Medical School students (Burk-Rafel et al., 2017)

Mean: 3,597 practice questions (SD 1,611)
2,961 were unique questions
636 repeat questions
Understand How YOU Learn Best
How you review content is very individualized. Take some time and reflect on how you learn best. It is important to explore different resources before beginning the dedicated study period.
What has worked for you in the past? What has NOT worked for you?
Videos?
Drawing?
Quiz questions?
Talking it out? Teaching others?
Flashcards?
Reading?
Writing out notes?
Group studying?
Approaches to Review Content
Video-based programs

Some are comprehensive (e.g., Boards and Beyond, DIT or RX Express Videos)
Others are subject-specific (e.g., Pathoma and Sketchy)
Others are mnemonic-based (e.g., Picmonic and Sketchy)

Flashcard-based programs

Comprehensive (e.g., Anki)
Subject-specific (e.g., Lange Pathology Flashcards)

Textbooks

Reviews (e.g., First Aid)
Case Studies (Step 1 Secrets)
Subject-specific (BRS Physiology)

Qbanks (see above)

USMLE Step 1 Mastery
Rated 4.7/5
Includes flashcards, test questions, images and test taking strategies
In-app purchases available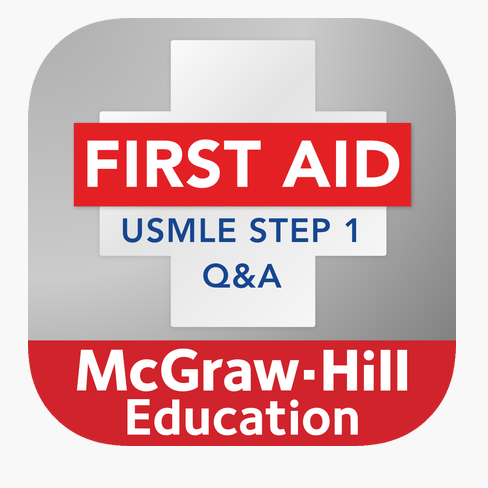 USMLE Step 1 Practice Q&A
Rated 4.6/5
Includes over 600 board style questions, high yield images and more
In-app purchases available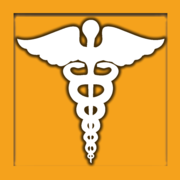 USMLE Step 1 Prep Flashcards
Rated 4.6/5
Over 10,000 flashcards are divided into units and decks that review all major concepts and provides ongoing feedback and statistics
In-app purchases available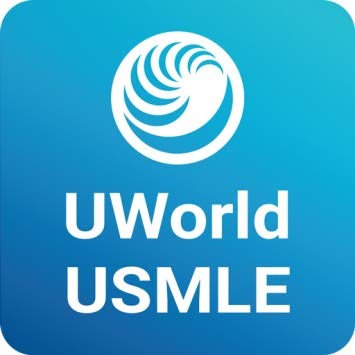 USMLE Qbank App
Rated 4.2/5
Take your UWorld Qbank on the go
Access to question banks and practice tests
"Appreciated the advice 'trust your gut instinct in studying and you know how you study best.' Figure out how you study best and stick to it."
"Everyone has their own ways to study. It is important to know how you learn best and just stick to that when preparing for Step. Some people can just read First Aid 2 times through and be good. Some people (like myself) are slow readers and learn better through videos and practice questions. Stick to what works for you. Don't worry about what other people are doing."
---
Comprehensive Self-Assessments
Self-assessments are used to assess your readiness to sit for Step 1, and they expose you to Step 1 board style questions and give you an estimated three digit score. Self-assessments are timed, randomized, and consist of 4 "blocks" (approximately 4 hours) of testing.

NBME Self-Assessments
The NBME offers 6 self-assessments, which are called Comprehensive Basic Science Self-Assessments (CBSSA)

Forms 25, 26, 27, 28, 29, 30

Each self-assessment costs $60
Allows students to review questions and answers

UWorld Self Assessments
UWorld offers 2 self-assessments
$40 each or $75 for both
UW purchases these exams for you
Offers a fantastic review of questions and answers

CBSE Exam
Comprehensive Basic Science Exam
The CBSE is an exam produced by the NBME.
UW purchases and administers the exam. You are required to take the exam as a class before the end of Foundations (usually Nov-Dec).

USMLE Free 120
3 blocks of free practice questions
Provides a percent score, not a 3 digit score
If you watch their tutorial ahead of time, you can skip it on test day AND get an extra 15 min of break time
If you choose to do a practice test at the Prometric test center ($75), you will take this 3 block exam.
Self-assessments should be saved for the dedicated study period. They are not beneficial if taken any earlier.
Most UWSOM students (58%) take 5-6 of these exams.
Self-assessment scores are a major stressor during bootcamp. Why? Typically you score below where you "think" you should be, and scores are slow to progress!
To make matters even more frustrating, each self-assessment scores a bit differently. So while some students see a linear progression of self-assessment scores, others see variability and even occasional drops in scores. No exam is 100% predictive. The self-assessments give you an idea of where you are at.
The truth is that we do want to see your self-assessment (and UWorld mockblock scores) in a certain range before sitting for the exam. These scores give you an indication of where you are at, but they should not be used to forecast your score.
"Don't be alarmed if your NBME scores are plateauing or even drop a bit in the middle of it – my theory is that when you start, there's so much you don't know that you're a better guesser and use the question stem clues more effectively, but then as you start relearning a ton of material, you are more focused on recalling what you memorized and fall for the trick answers or miss context clues, then you reach a point where you've learned enough and done enough questions that your test-taking/guessing skills come back and your score jumps, and then you're ready. "
---
Smackdown
A form of group studying created by UWSOM students.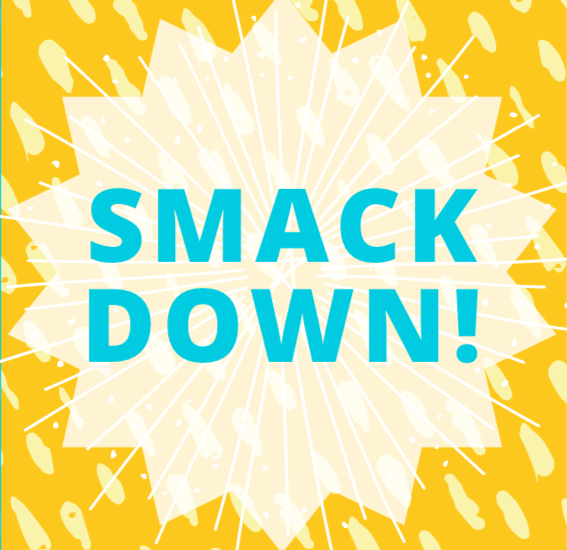 Smackdown is a 10-12 day experience where you make an entire first pass through First Aid. It is not intended to lead to mastery.
It is an interactive form of group study.
You will spend about 8 hours covering 50-55 pages a day.
Typically groups will consist of 3-4 students all rotating through different roles:

Boss: Focus on moving through material at good pace, quizzes person at board from First Aid
Board: Writing/drawing/recalling per quizzing and instruction from boss
Master Integrator/Support staff: Catch-all role. Integrates additional resources (e.g., Pathoma), Googles when necessary, helps the person at board if stuck, writes down topics being skipped or that the group wants to return to later, takes pictures of board work, and most importantly, focuses on overall integration.
Groups will divide the First Aid book into sections by day. That could be done by subject, organ system, or specific areas the group feels they need to work on. Each day the group will work to complete one of those sections until they have gone through First Aid.
Active learning, quizzing and social support are keys to a successful Smackdown experience.
Great for individuals who enjoy and learn well from interaction, are auditory, kinesthetic and visual learners.
Must be willing to admit weaknesses and be vulnerable during this process.
It is important that group members have worked together previously or conduct a trial run before the intensive smackdown period.
Smackdown is not for everyone. If you prefer individual study, stick to that approach.
Most students complete smackdown in December or January of their second year. Can be done before or at the beginning of Bootcamp.
Completing Smackdown before dedicated allows you to make a first pass through the material and also helps you identify areas of strength and weakness to tackle individually.
Groups will need to find an area they can work in isolation for nearly two weeks, where you can use whiteboards, talk amongst each other and have enough space for a comfortable setting.
Libraries, small group rooms, someone's house or apartment have worked for previous groups.
It won't be a great fit for everyone. If you don't work well in groups, don't feel obligated to participate in Smackdown.
Have a set schedule to stay on task, get through all of the topics and include breaks.
Complete a trial run with your group to address group dynamics (e.g., what to do if you start chasing rabbits, cell phone policy, etc.) and specific roles and layout of a day.
Mini-Smackdown- Some students do not have 10-12 days to dedicate to a full Smackdown, so mini-Smackdowns have emerged in popularity. Essentially, the group shortens the length of Smackdown and prioritizes topics to review as a group.
Each smackdown group will be unique but this can be used as a template. Groups can adapt schedules based on their specific needs along with how many days they have designated for smackdown.